More Reviews
Contribute
Your support helps us cover dance in New York City and beyond! Donate now.
AUDIENCE REVIEW: Ana Maria Lopez's Sensorial Dance Workshop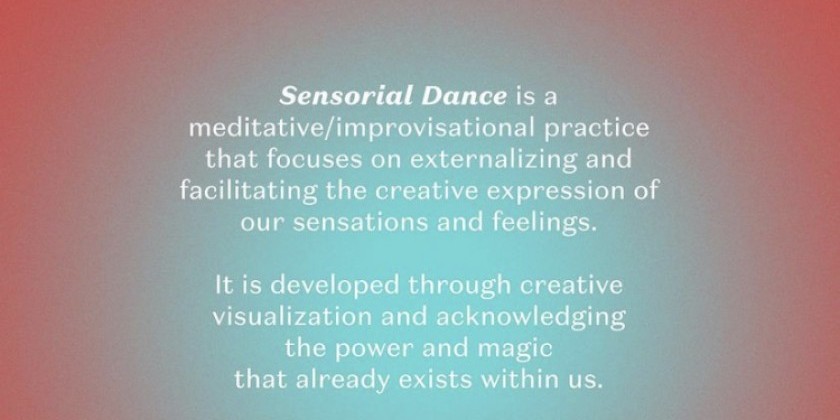 Company:
Ana Maria Lopez
Performance Date:
10/2021-12/2021
Freeform Review:
In late November 2021, I attended a Sensorial Dance workshop led by Ana Maria Lopez, a New School Parsons fellow alumni, who moved from the Dominican Republic back to New York City to expand her senior thesis on "sensorial dance". With the help of a co-facilitator, a mental health expert and licensed therapist by the name of Kaniya, the pair lead the workshop through a series of writing, drawing, and movement exercises.
I want to emphasize the importance of the work Ana Maria is doing. The workshops function as community building and sharing opportunities that utilize dance/movement exercises and practices to express, process, and move through emotional states in a vulnerable, safe and judgement free setting. Participants are able to move through the pressures and weight of their day to day experiences and the confines of their internal tensions in order to get in touch with flow, change, release and break away from isolation. Through group meditations and improvised partnered exercises, such as mirroring, attendants come in contact with one another in an intense and intimate way.
Through my own participation in these spaces I came to know the process by which a person traverses their own internal emotional landscape through dance and movement exercises and then finds resonance and interconnectedness with others.  A fellow attendee and I continued to use and study many of the techniques and exercises employeed in Ana Maria's workshops, we later completed a photoseries demonstrating our individual session. 
The power of Ana Maria's work lies in its ability to create accessible community opportunities for others to explore their own emotional landscapes through an unconventional medium. I believe that spaces such as this one have the potential to create immense change in communities in need of outlets and methods of wellness and connection.
Author:
Cris N. Garcia