AUDIENCE REVIEW: Alvin Ailey at New York City Center 2022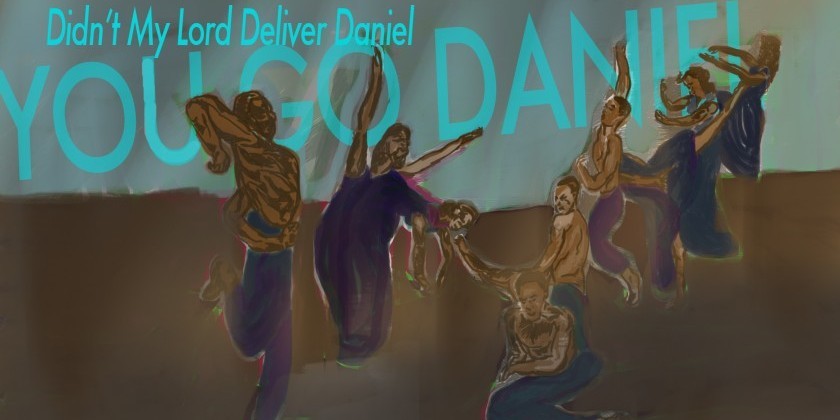 Company:
Alvin Ailey American Dance Theater
Performance Date:
12/2/22
Freeform Review:
This evening opened with an introduction by the company's artistic director, Robert Battle. In providing this company with knowingly pursuing the international dance stage with the legacy of Ailey dancers, the night demonstrated how Battle's media literacy translates amazingly on the modern dance stage.
Black wolves, neon lights, and a collective spirit of Gospel and Soul transcended all expectations of a completely transformative space. It speaks to the next generations of black dancers, dedicated to mission-driven community local and global, and as didactic artforms. A cannon for the artform, in "Revelations" dancers interrelated in a rush of creative, mesmerizing, and every dance enters into this spiritual cycle.
Beginning to end, it transformed the darkest gaps of life into creative energetic ceremonial moments on the stage. From the industrial revolution to the reorganization of corporate organizations of today we have a sense of historical narratives of existential proportions. The circling wolves were seen to be Aszure Barton's gothic, moorish appearance that took civil and societal end points to a heretic, yet secular movement. A grand entrance that exposes corruption and greed. It really turns the magic of Walt-Disney's white Mickey Mouse gloves into a gesture for the story of fantasia that was darker and more explicit.
"Busk", it then assumes the echo of dance as an exquisite court jester ushering in a violent conspiracy with a backwards flare for the wild and contagious lifestyle. Dancers provoke the audience, returning to the front of the stage, circling back up again: alluring more, and more intriguing to the perspective that resonates with the cinematic lens. Their heads were seen in a group as if floating in the darkness.
Tracing the movement of Alvin Ailey's "Revelations" over the mystery and a phenomenal media that these choreographers merge two genres in structure. Inverse to the body is this natural phenomenon, and universal to humanity is this spiritual magic around genesis. The abstraction of Aszure's "Busk" in the night turns to A.I.M dancers with their fluorescent wardrobes under  blacklight colors. The soundtrack of a burning feeling within oneself comes through with Kyle's own vortex into an afrofuturist scene for a future with black people in it. 
"Are You In Your Feelings" tends to evade a straight linear picture, but fractured by scenarios, such as, "Woman to Woman", music performed by Shirley Brown. The two women divided by a man essentially grow from this solo to duet, and the three dancers emerge in a triangle of love trysts. All around, fading rhythms beneath a neon rope, slack in the middle, is this power line along the journey of individual battles felt down a strange, familiar path. It is in the music that stood poignant, nonetheless A.I.M dancers lingered on stage and fused new narratives together as a play would do in separate acts. This search in, "Are You In Your Feelings," breaks down excerpts from Drake, Summer Walker, Erykah Badu, Lauryn Hill, Jazmine Sullivan, and more. The natural felt supernatural, dancers in common and yet uncommon from one another transfer the electricity of the audience, the music, and all these feelings.
"Revelations" being the culmination of fantastic/momentous figurative narratives taken out of context, and represented here in the shadows and future. Then, awakening from a dream, returning to reality, all around us at NY City Center, the crowd erupted in reaction to, "Didn't My Lord Deliver Daniel." Audience members riled up completely with, "You Go Daniel!" If ever a moment visually or lyrically pronounced a strong feeling, so too was that this type of moment. To the very end, "Rocka My Soul in the Bosom of Abraham" rhythmically patterned by seated dancers, and revolving partnering glowed in the gold, yellow sun in all its glory. It is in these three choreographers' forms that bring new freshness to the canon. "Revelations" in the context of the New Testament Bible, and translated through movement a real sense of the miraculous. It is the structure that guides the aforementioned to elaborate the function and media of modern dance.
Author:
Chuck Schultz
Website:
chschulk.wix.com/review
Photo Credit:
Chuck Schultz