AUDIENCE REVIEW: Lucia Gagliardone presents "The Hollow" (excerpt)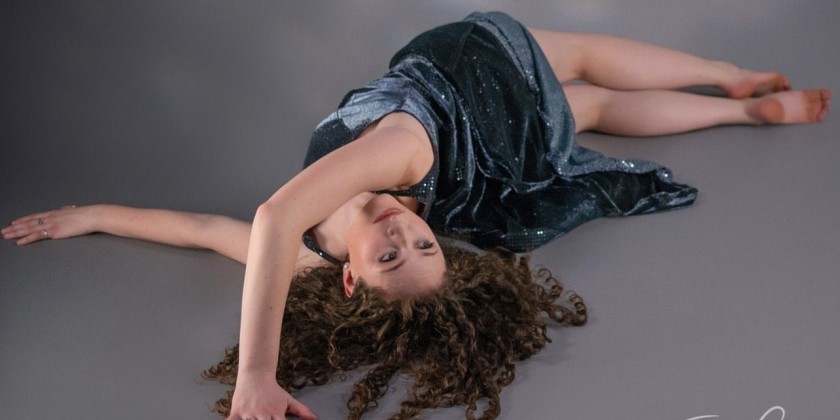 Company:
Lucia Gagliardone
Performance Date:
February 11, 2023
Freeform Review:
Reaching into a space where many refuse to go, Lucia Gagliardone embodies the weight of grief in her solo performance of "The Hollow." So often grief is married to death, yet Lucia carefully and tenderly separates the two. She creates a home for grief unattached to death where loss can be held and felt in its fullness. Painting moments of estrangement, major life shifts, and friendships that have faded, Lucia pays homage to the losses of people and things that have impacted us which we may not have had the words to adequately describe let alone fully feel. 
Using a looped track of mechanical droning, Lucia captures the heaviness of these losses. She staggers around the space, searching for healing, seeming dazed and longing for something greater than herself. In "The Hollow," Lucia sculpts moments in time, etching them into the space and commanding the audience in her sorrow. Then the shaking begins, a shaking that connects to the primal self and embodies the guttural feeling of grief more than any dance step could effectively capture. Her gestural movements create a connection to the audience as she brings her hands close to her face and then extends them begging for hope and reconnection. Moments of pause and focus of breath hold the audience captive in her gaze. Finally, strings begin to play and evoke a state of awakened acceptance. Lucia's display of grief drives home the weight of her movement and moves her into a frenzy quieted only by one final pass on the diagonal, a pass of acceptance, yearning, and finally belonging. 
Lucia presented "The Hollow" at SMUSH Gallery's I Love Your Vibe on February 11, 2023. She performed an excerpt of the longer work that is made up of a trio of dancers. Her newest work "while i was homegrowing" will be premiered at the Spark Theatre Festival on March 17th at 9 pm.
Author:
Rush Johnston
Website:
www.rushjohnston.com
Photo Credit:
Enoch Chan