The Dance Enthusiast June 2014 Newsletter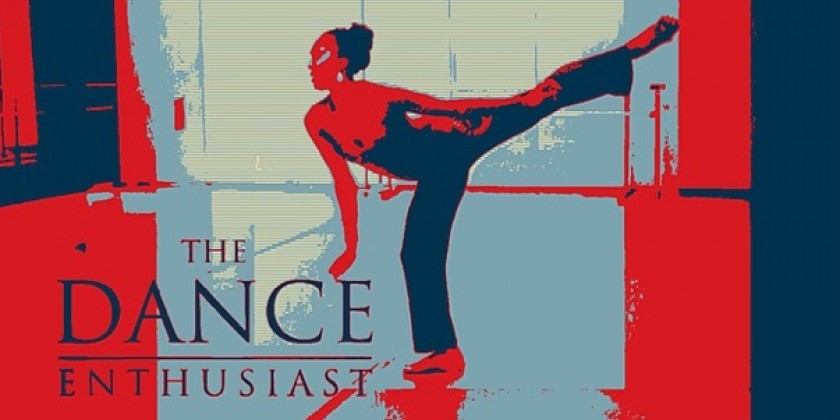 Summer is Around the Corner - June 2014
---
Dear Dance Enthusiasts,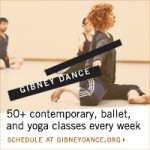 Thanks to our June Newsletter Sponsor:Gibney Dance
The Dance Enthusiast is winding down after a whirlwind season. We are taking a break for part of the summer to gear up for the Fall Dance Season. But never fear, you can stay connected.

Send us a POSTCARD about your summer dance experiences; post your EVENTS  on the community news page; share your thoughts on performance in an AUDIENCE REVIEW; and interact with us on social media. Check out our latest CONTEST below! Win a chance to be on The Dance Enthusiast.

Happy Summer...Christine & The Dance Enthusiast team
---
Meet A Dance Enthusiast
Photo by Christopher Duggan
Gina Gibney, CEO and Artistic Director of Gibney Dance, knew she was a Dance Enthusiast "at the age of four when I look my first dance lesson at the Ethyl Battin Dance Academy in Mansfield, Ohio."

Today, this powerhouse artist is a community builder and problem solver. In addition to running two dance spaces at 890 and 280 Broadway and leading Gibney Dance, a performance company, she created the groundbreaking Community Action program, building relationships between dance artists and social service groups to give greater visibility to the issue of domestic violence.

"This is what I want to do," asserts Gibney after finishing a day in the studio collaborating with her dancers.
---
This season, The Dance Enthusiast has been bringing you behind the scenes footage and exclusive interviews through our #DanceUpClose features. 
NOW IT'S TIME FOR YOU TO SHOW US HOW YOU DANCE UP CLOSE!
Click HERE to enter OR share a photo on Twitter or Instagram with the hashtag #mydanceupclose.
The top three photos will be featured on our Facebook, Twitter, and Instagram accounts, and our favorite entry will win stylish caps from Brooklyn-based designer
VOODA!

P.S. Make sure you've liked and followed us on Social Media including INSTAGRAM!
Author:
Trina Mannino