THE DANCE ENTHUSIAST'S A TO Z: C for Herman CORNEJO & Janessa CLARK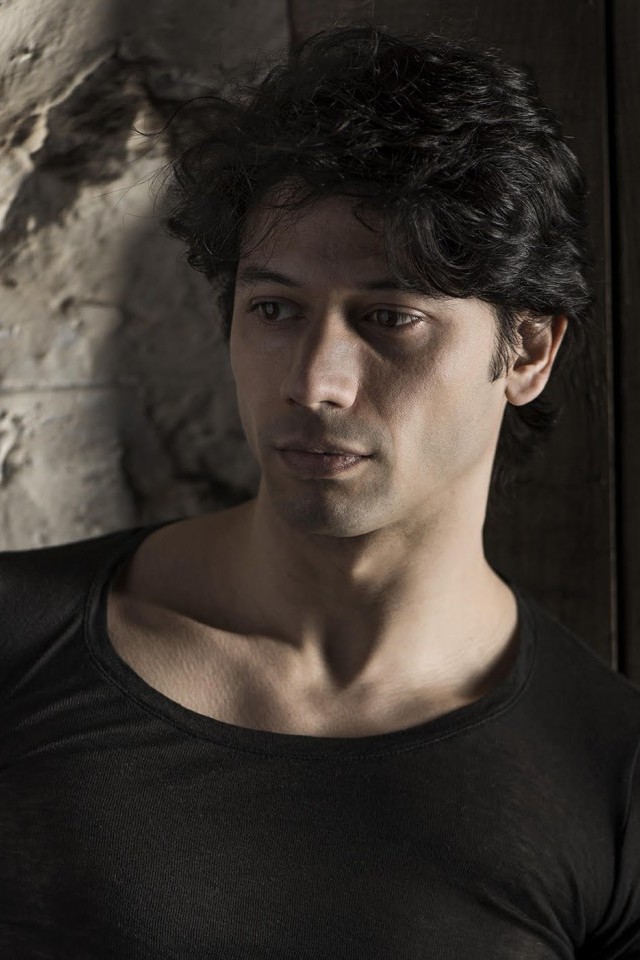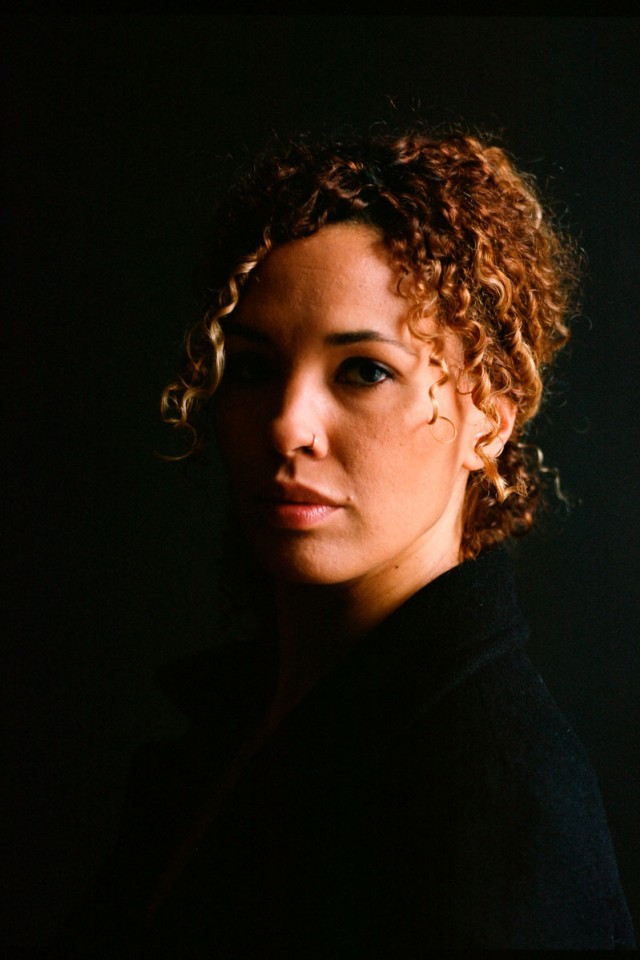 Herman CORNEJO
Biography
In 2019, Herman Cornejo celebrated his 20th Anniversary with the American Ballet Theatre. But to backtrack some years, at the age of 16, the Argentine-born dancer won the Gold Medal at the VIII International Moscow Competition, and remains the youngest dancer to receive the award until now. Besides being appointed Messenger of Peace by UNESCO and scooping up an armful of awards, the dance enthusiast, whose repertoire consists of more than ninety leading roles of classical, modern and contemporary ballets, donates his time to perform in charity events. Follow him on Instagram at @hermancornejo.
Image captions & credits: (Cover) Herman Cornejo; photo by Lucas Chilczuk | (Header) Headshot also by Lucas Chilczuk.
Janessa CLARK
Biography
American-Swedish dance artist Janessa Clark is a Bessie Award-nominated choreographer, performer, and installation artist. Her practice combines dance, movement, video, language, and social engagement. An accomplished dance pedagogue, Janessa specializes in dance improvisation, choreographic practices, modern dance technique, sounding bodies, repertory, and filmmaking. On this last note, her acclaimed work Communion, a response to the Covid-19 crisis, had multiple screenings in New York City, Norfolk and Berlin, and she is in post-production for a new film, A Torch into Fog, while also planning a new live work. 
Image captions & credits: (Cover) Janessa Clark in "Kensington Unicorn" | (Header) Headshot by Maria Baranova.
1
What made you decide to enter this profession?
CORNEJO:
I didn't quite decide. I guess that's when you know it's your profession.
CLARK:
When I went off to undergrad I thought I was going to study forensic anthropology and give up the idea of dance as a career. I lasted half of my first semester with that plan before declaring a dance major and never looked back.
2
Who has been the biggest influence on your life and why?
CORNEJO:
My mom and my sister. Hard work, respect, resilience and unconditional love. That's what I learned from them.
CLARK:
My daughter. She has taught me more than I can put into words. Showing up fully on a daily basis regardless of how much sleep I have had, my mood, my to-do list, or the world around me has changed me forever. Patience, compassion, selflessness, pure love. Wow.
3
I can always rely on __________ to cheer up.
CORNEJO:
My family. Or buying a fancy car.
CLARK:
I can always rely on cinnamon-dusted chocolate almonds to cheer myself up.
4
I practice self-care by __________.
CORNEJO:
I practice self-care by allowing myself to fail, to be tired, to cry, to love, to be loved, to shut the door, to re-open it when I am ready, to enjoy time off, to reconnect with nature and to disconnect from toxic people.
CLARK:
Listening to music, eating nourishing delicious food, getting bodywork done, taking a long, hot shower with all the lights off so I can go through my day in my mind and let things go.
5
Pets or plants. Either way, why and what kind?
CORNEJO:
Cats and trees. I enjoy the love from a cat; it feels real and genuine. I love trees, the lungs of the world.
CLARK:
I love animals but am also an avid gardener, so this one is tough. Miniature dachshunds are the cutest, most stubborn pups — I am obsessed. For plants I love obscure succulents in my home and growing nightshades in my garden.
6
Cooking or eating out? Either way, what is your favorite meal?
CORNEJO:
Eating in. I love to be home and I love good food. My favorite food is sushi, Korean soups, and Argentinian steak.
CLARK:
There is a Japanese restaurant near me with this broiled miso salmon that is absolutely out of this world. That is my go-to for special occasions.
At home I cook a mean Zaalouk with a side of brown rice, yogurt sauce, lemon, and meatballs. Ugh, so good.
7
If you could relive the past or catch a glimpse of the future, which would you pick and why?
CORNEJO:
Neither. The past was very well lived, and the future is changeable as it depends on what you'll do today.
CLARK:
I am naturally nostalgic so I love looking back and seeing how far I (or we) have come. It also helps me to appreciate the 'now'.
8
What is your personal approach to handling challenging people or situations?
CORNEJO:
There are different approaches to thinking and doing, and it's easier to understand a person when you speak to them as a human being. Then you can handle a situation with a better outcome.
CLARK:
Offering space for hearing, seeing both (or all sides) if possible. Breathing first, then engaging.
9
How has your personal life changed since the pandemic?
CORNEJO:
I am more engaged in the little things that life has to offer and after the pandemic, I have begun to enjoy every day with more love and more passion.
CLARK:
I am still getting back to fully socializing after not doing so for so long. It's definitely different now, but I have a wonderful group of friends and they still feel like family regardless of all the dinners and outings we didn't get to experience in the past few years.
10
How has your art or approach towards art changed since the pandemic?
CORNEJO:
The arts took a huge hit during the pandemic, and we proved once again that art moves people, art can help find the identity of a person, and reflects the culture of a country.
CLARK:
My practice actually bloomed during the pandemic, for which I am eternally grateful. I was already working in hybrid forms of artmaking: dance and technology, video art, and co-authored remote intimacy. The lockdown actually challenged me to take these modes of inquiry further, and make some of my most fulfilling work to date.
11
What is the last show you saw and loved?
CORNEJO:
The last show I saw was actually mine, on video. Dancing with my sister to Piazzolla's Suite of Angel music at The Met Museum in New York was an extraordinary experience and I loved it.
CLARK:
The last thing I loved with a capital 'L' was Kimberly Bartosik's through the mirror of their eyes right before the lockdown in March 2020. I went to see it with my dear friend Laura Peterson. I think we actually stood outside and hugged each other afterwards. Magical.
There are so many other shows that I know I would have loved since, had I seen them. I was heavily pregnant last year when things really opened up again, and I was asleep by 8pm most nights.
12
What is your pre-performance (as a spectator or a performer) ritual?
CORNEJO:
No rituals. That's my ritual.
CLARK:
Silence, visualization, Pilates, and some good foam rolling.
13
I wish I could be a fly on the wall for this moment in dance history: __________.
CORNEJO:
Most of the time I like to be the dancer in dance history. I'm not a big fan of thinking, "I wish I was there."
CLARK:
I am sure this answer changes for me as often as the weather, but today it's the formation of and first performance offerings of Judson Dance Theater in 1962. In general, dance (and art) in the 60's and early 70's fascinates me.
14
I have / have had the most fun performing __________'s choreography or trying out this genre of dance _____________.
CORNEJO:
I definitely had fun performing the role 'Bronze Idol' (La Bayadère) because not only is it one of the most demanding ones in classical repertoire, but it also gave me the contract with the American Ballet Theater.
15
Is there a book, podcast or TV program you recommend to others and why?
CLARK:
Anything by Chimamanda Ngozi Adichie. Her words, her wisdo, her ability to storytell, to ignite. I have such deep admiration for her and her work.
16
This city or country is the best place I have ever been to for art: __________.
CORNEJO:
I moved to New York City because my dream company was here. And I'm sorry to say, but New York is not the United States. New York is just New York. A unique place in the world.
CLARK:
Well, New York City is pretty special in this regard, but I also have to say that London is high up there, and pretty much anywhere in Italy. Wherever I travel, though, there is always a beautiful, provocative, sensorial art scene, even if it's smaller in size.
17
Which social media app are you most drawn to?
CORNEJO:
Instagram for sure is the most powerful tool. It is the platform that gave us the space to share our work, our way of thinking and to promote ourselves in a new way.
CLARK:
Instagram. I'm motivated by images, both still and moving.
18
What advice do you have for young people in your field?
CORNEJO:
If you have the talent, train hard, focus, and visualize your goals. It will come and it will happen.
CLARK:
Make the work you want to make and stand your ground. Don't waste precious time and resources on work you think others are interested in you making. Authenticity and courage win every time, in my opinion. Tell your story.
19
How can we amplify the voices of overlooked and deserving artists?
CORNEJO:
Your voice will never amplify as much as your artistry. The only way to be visible and recognized is by showing your capacity and uniqueness whenever you have the chance. When you are good, you are good, and no one will ever be able to stop that.
CLARK:
Make space for those artists at the table. Be the one who takes a chance on someone you may have never heard of before. Stop with the popularity contests and velvet ropes.
20
How do you spread enthusiasm about dance?
CORNEJO:
You don't. You do what you like to do, with passion and respect. Creating art is a way of living. People will follow if they are in the same vibration.
CLARK:
By doing, observing, witnessing, holding space for, facilitating and teaching it. All bodies, all styles, all formats, all spaces, all love.
The Dance Enthusiast's A to Z series first ran in 2018 in celebration of our 10th anniversary. Its warm reception inspired us decided to bring it back half a decade later, in 2023, for our 15th anniversary.
Keep checking back to see pairings of some of our favorite movers and shakers in the dance industry. You can also follow us on Instagram (@dancenthusiast) or Facebook (Dancenthusiast) so you don't miss a thing!
Related Features
More from this Author