A Dance Enthusiast's A to Z: H is for Stuart Hodes and Theresa Ruth Howard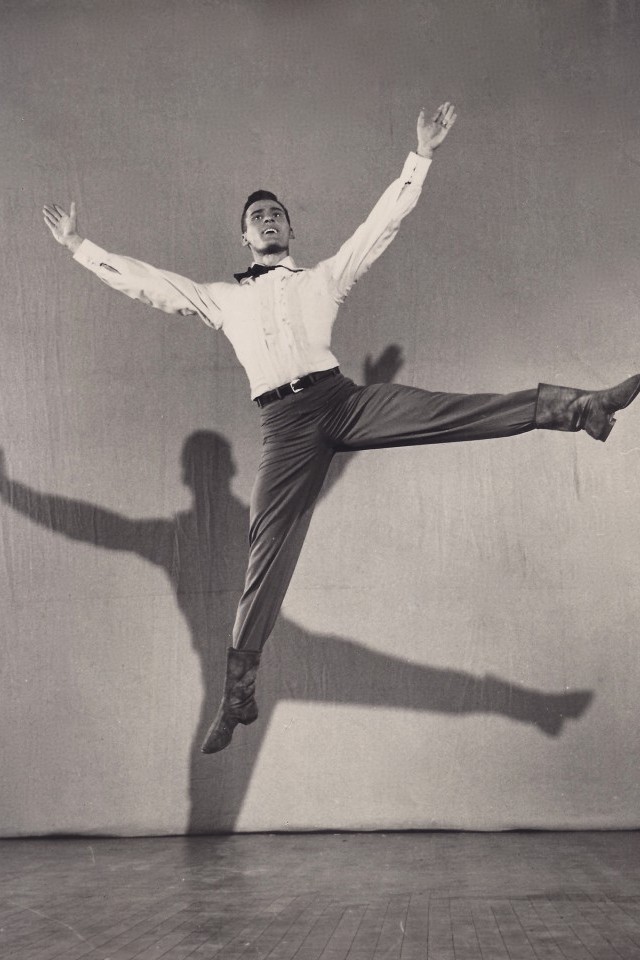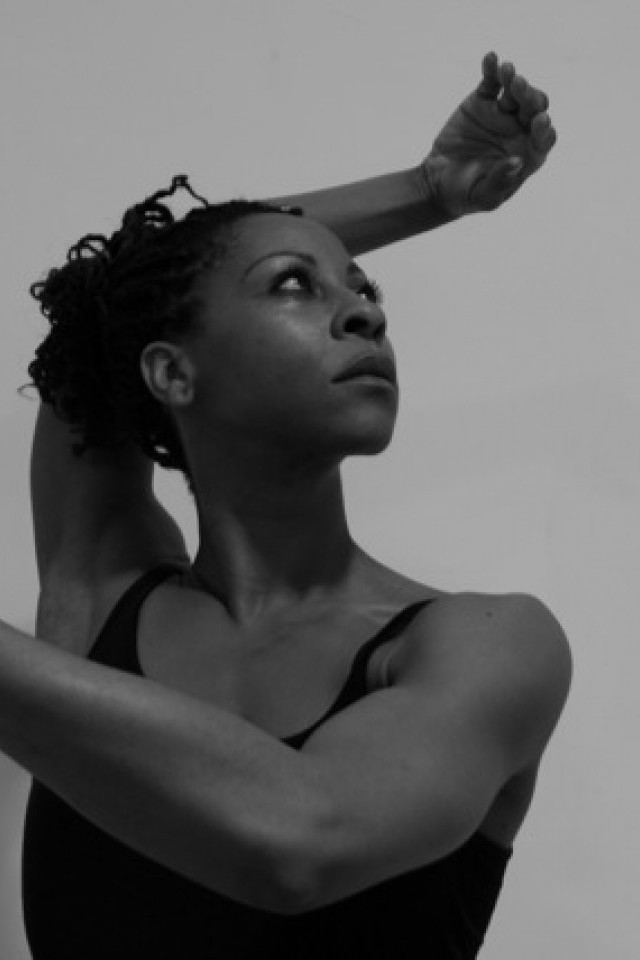 Stuart Hodes
Biography
Stuart Hodes is an American dancer, choreographer, dance teacher, dance administrator and author. He was Martha Graham's partner in the 1950s, danced on Broadway in over 14 productions, in TV, film, in recitals, and with his own troupe, The Ballet Team. His choreography has appeared on the Boston Ballet, Dallas Ballet, Harkness Ballet, Joffrey Ballet, San Francisco Ballet and other troupes. He taught at the Martha Graham School, Neighborhood Playhouse, NYC High School of Performing Arts, headed dance at NYU School of the Arts and Borough of Manhattan Community College. He was Dance Associate for the NY State Council on the Arts, dance panelist for the National Endowment for the Arts, president of the National Association of Schools of Dance, and a member of the First American Dance Study Team to China in 1980, returning in 1992 to teach the Guangzhou modern dance troupe. He also toured in 2-person shows with his wife, Elizabeth, and recently finished a memoir, "Part Real-Part Dream, Dancing With Martha Graham," to be published by University Press of Florida. 
Photo above: Photograph of Stuart Hodes in Martha Graham's Appalachian Spring. Photographer unknown. Photograph courtesy of Martha Graham Resources.
Title photo: DANCES FOR A VARIABLE POPULATION, artistic director Naomi Goldberg Haas, The Phoenix Project at NY Botanical Gardens and Washington Square Park, (photographers Meg Goldman - the garden and Kelly Stuart-  wash park)
1
My earliest memory of dancing : _______________
Hodes:
First lesson at Graham School - June 16, 1946. 
 
Ruth Howard:
I was either three or four years old at the Philadelphia School for the Dance Arts (Philadanco) and learning I'm a little teapot short and stout. 
2
What was the light bulb moment when you realized you were going to be a dancer?
Hodes:
 When I realized, after 5 years or so, that I could not escape.
Ruth Howard:
I was eight-years-old studying ballet with Marion Cuyjet (at Philadelphia School for the Dance Arts (Philadanco)). She began every class with a 15-minute pedagogy lesson. We had a ballet text book, and she would break steps down technically. Even at that young age I was intrigued by the technical aspect of classical ballet — I loved it! There was one day when I was at the barre and Ms. Cuyjet was explaining something, I recall remarking to myself, "I need to pay close attention because, this is what I am going to do with my life." It just popped into my psyche . . . It was a thought my future self was advising my young child. . . That was the moment I knew and from that day I always approached the work with that sort of intent, seriousness and maturity. 
Hodes:
Being with energetic people.
Ruth Howard:
I have a great desire to contribute — to be in service. Being effective gives me energy. When I can see my contributions effecting change, no matter how small the amount, I am invigorated. I can be impassioned and inspired by almost anything that is for the greater good. 
4
A perfect day includes____________
Hodes:
If I've ever had a perfect day, I can't recall it now.
Ruth Howard:
Good weather, good food, good wine, good friends, and good fun, lots of laughter and great conversation. I could be anywhere in the world if it includes those elements . . . I couldn't dare ask for more.
5
What event (dance-related or not) has transformed you?
Ruth Howard:
Working with and getting to know choreographer Donald Byrd was the thing that wed my artistry to my intellect. As a ballet dancer, I was not taught to think deeply or critically, often my intellect impeded the process . . . as a ballet dancer I was trained to 'do the step' and no really question why. I was always too heady for ballet, my mind and my mouth would often get me in trouble. My nature is to challenge, which is contrary to what a ballerina should do. I didn't realize it at the time (having grown up in that world), but I was repressing the very core of who I was. Donald's process demanded that I bring the totality of who I was into the studio. It was the first time my intellect was engaged as much as my body, instead of a hindrance it became my asset. He taught me how to use my intellect as an artistic tool informing the way I approached movement and dancing both physically and artistically. It was and has been transformative for me as a dancer, teacher and woman. When someone sees, acknowledges and uplifts the totality of your beingness it is transformative. He birthed my artist, which transformed the way I teach and think about dance entirely. 
6
What is/are your favorite dance move(s)?
Hodes:
A short Jack Cole combination from an audition (Mozart in motion).
 
Ruth Howard:
In my youth, I had great extension  —  adagio was not my thing. I absolutely love petite allegro, I love batterie . . . I loved the power, precision and technique required to do a great tricky petite allegro. It is the perfect combination of technique, rhythm, eppaulment, and musicality. The challenge of executing a flawless well-crafted petite allegro is delicious! 
7
The most expressive part of the body is _________
Hodes:
Face and/or torso.
Ruth Howard:
The body as a whole I find expressive. The natural language of the body itself is so simplistically, organically beautifully, expressive, and universal: slumped shoulders, fretfully clasped hands to a nervously shaking leg, it needs no translation. The face with knitted brow, sly grin or a mouth set wide with laughter can tell a thousand tales. 
8
What do you consider your greatest achievement thus far?
Ruth Howard:
I hate questions like this because in what context? I will just say that I am proud that I have designed myself to be a person who I both like and respect, and that characteristics such as authenticity, honesty, integrity, directness and humor are associated with who I am. 
9
What is your life's motto?
Ruth Howard:
"The only way to make the world a better place is to be better people in it."  
10
What is your most treasured possession?
Ruth Howard:
I experienced a great deal of loss in my life from an early age — both people and things. When I was young girl my father (who passed away) once said to me, "Things are things they come and go." I don't think that I have a sense of attachment in the conventional way. The people I have lost, I have come to realize, are always with me and embedded in my being. They are never really gone. That having been stated, if health is a "possession" then I would say physical, mental, emotional, and spiritual health would be the greatest possession have. 
11
What is your favorite post-performance meal?
Hodes:
Chicken Chow Fun (Rice noodles w/ chicken).
 
Ruth Howard:
 It would not be a meal but a drink. Either a nice dry rosé or cocktail, a Manhattan up.
 
12
If you could travel anywhere in the world where would you like to go?
Hodes:
Australian Outback, or any rainforest. 
 
Ruth Howard:
This is a hard one. There is no one place. I have a true appetite for travel and truly engaging with different cultures . . .  
Hodes:
Most of what I believed when I was younger than 30 . . .
 
Ruth Howard:
Everything — I am infinitely inquisitive.
14
_____________ is overrated.
Ruth Howard:
There are so many things that are overrated. What I think is underrated are integrity and authenticity.
15
My greatest influence(s) is/are______.
Ruth Howard:
Found in a multitude of places — nature, art, literature, people, philosophies. If you are open to it any and everything, it has the power to influence you one way or the other. I tend to pull up references whenever I need them.
16
If I could switch careers I would be a _______.
Ruth Howard:
I would be a philanthropist. Is that considered a "job"? If so that is what I would do, because I could effect change, and it would imply that I would have an excess of money or access!
17
I would like to learn to ____________.
Hodes:
I would like to learn to tap dance really well (too late, but still).
Ruth Howard:
I would like to learn other languages. You can truly enter a culture through its language, writers and cinema.
18
One of the jobs/projects I most enjoyed was _______ because______.
Hodes:
A dance I never made. You see dances that portray combat. My dance would have been real combat portrayed as art for me and a dancer named Chad Block. Title: PUGILISMO. I lost confidence in the idea, yet am glad I had it. 
 
Ruth Howard:
Creating MoBBallet, because it made me confront two things I had been avoiding in my life: standing in the light and being a leader all while advocating for change in the world.  
19
One of my favorite artists (dead or alive) dance or otherwise is ________
Hodes:
the One who made the Multiverse. 
 
20
I am looking forward to ________
Hodes:
whatever comes next. Or doesn't. 
Ruth Howard:
What life brings next.
The Dance Enthusiast's A to Z Celebrates our 10th Anniversary by Highlighting People Who Power The Dance World.
Stay Tuned for More Installments!
BE A PART OF OUR TENTH ANNIVERSARY CELEBRATION!
HERE'S HOW:
Have a Suggestion for our A TO Z List of People Who Power the Dance World? Contact info@dance-enthusiast.com
This Season We are Talking to Artists about Activating Space. Activate Your Space in the Dance World by Sharing Your Insight on Performance.  Submit an #AudienceReview
Send us a POSTCARD to info@dance-enthusiast.com and let us know what you are up to.
List Your Events With us for FREE.
Support Dance Writing in New York! Place an Ad on The Dance Enthusiast! Take a look at the specs here and contact info@dance-enthusiast.com for further information.
Related Features
More from this Author