The Dance Enthusiast's A to Z: V is for Mariana Valencia and Riccardo Valentine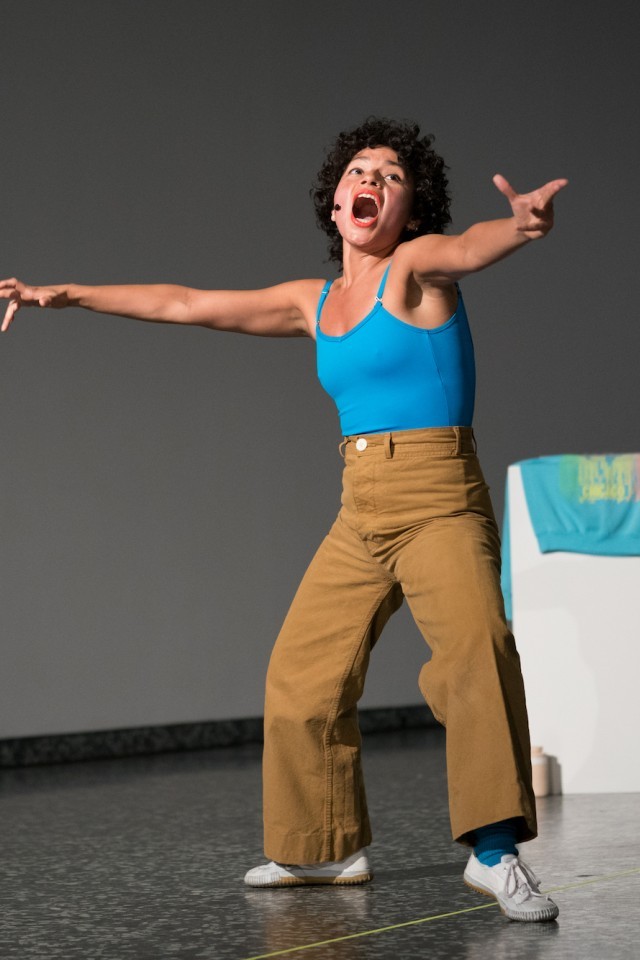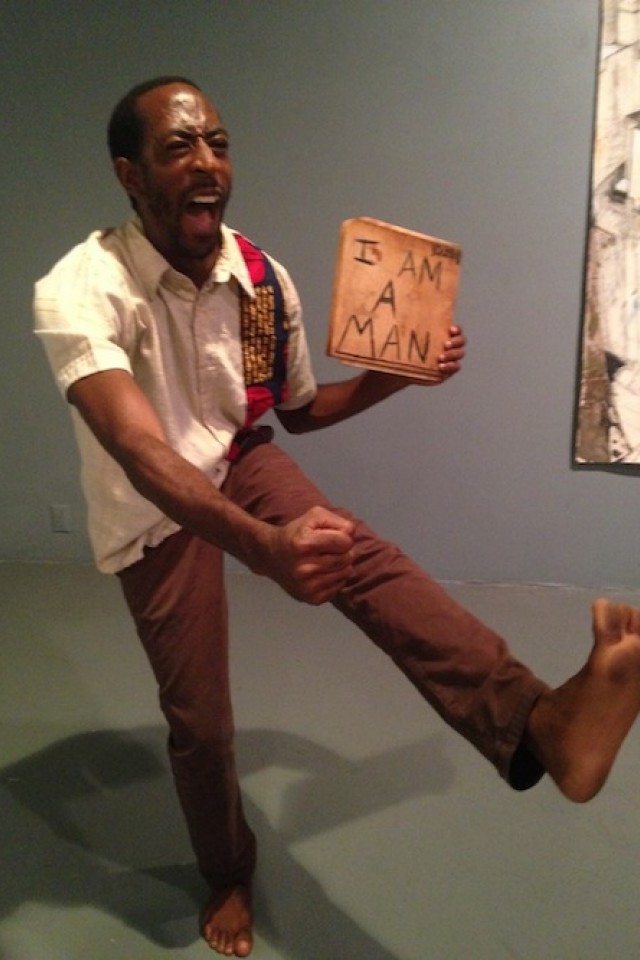 Mariana Valencia
Biography
Mariana Valencia, is a dance artist based in Brooklyn, New York where she has held residencies at Chez Bushwick (2013), New York Live Arts Studio Series (2013-14), ISSUE Project Room (2015), and Brooklyn Arts Exchange (2016-18). Nationally, she's held residencies at Show Box LA and Pieter Pasd in Los Angeles (2014); and at the Portland Institute for Contemporary Art, Oregon (2018). Her work has been presented at Danspace Project, Roulette, the Center for Performance Research, The New Museum, The Women and Performance Journal, Ugly Duckling Presse, and AUNTS as well as internationally in Serbia and Macedonia. As a performer, Valencia has worked with Lydia Okrent, Jules Gimbrone, Elizabeth Orr, Kate Brandt, AK Burns, Em Rooney, robbinschilds, Kim Brandt, Fia Backstrom, and MPA. Valencia is a Bessie Award recipient for Outstanding Breakout Choreographer (2018), a Foundation for Contemporary Arts Award to Artists grant recipient (2018), a Jerome Travel and Study Grant fellow (2014-15), a Yellow House Fund of the Tides Foundation grant recipient (2010-13) and a Movement Research GPS/Global Practice Sharing artist (2016/17). She is a founding member of the No Total reading group, and she has been the co-editor of Movement Research's Critical Correspondence (2016-17). As a teaching artist, Valencia has developed performance composition workshops that look at spatial improvisation and authorship through CLASSCLASSCLASS (2010-11) and the Movement Research Summer MELT program (2017). Valencia holds a BA from Hampshire College in Amherst, MA (2006) with a concentration in dance and ethnography.
Photos courtesy of the artist
Ricarrdo Valentine
Biography
Ricarrdo Valentine uses art as a vehicle for activism. Ricarrdo's education includes Urban Bush Women: Summer Leadership Institute, Bates Dance Festival, and Earl Mosley Institute of the Arts. He has presented his choreography at Bates Dance Festival, Brooklyn Museum, El Museo de Barrio, and LaGuardia Community College. Ricarrdo continues to collaborate and work with Christal Brown/INspirit, Edisa Weeks/Delirious Dances, Paloma McGregor, Dante Brown/Warehouse Dance, Malcolm Low/Formal Structure, Jill Sigman/Thinkdance, Ni'Ja Whitson-Adebanjo/NWA project, Andre Zachery/RPG, Emily Berry/B3W, and Barak adé Soleil. He is the co-founder of Brother(hood) Dance!. In addition, Ricarrdo is the 2015 Dance/USA DILT mentee and 2015/16 Dancing While Black Fellow.
Photos courtesy of the artist
1
My earliest memory of dancing : _______________
Valencia:
My earliest memory of dancing is from when I was a toddler and I'd listen to records and dance with my caregiver Maritza.
Valentine:
My earliest memory of dancing is auditioning for Ballet Tech in the 3rd grade inside of P.S.167 auditorium. I was thrilled about participating and receiving an acceptance letter into their program. Immediately after school, I went home and had my mother sign the permission slip. My 3rd grade teacher, Mrs. Prince, was the first person to encourage me to dance. I have a memory of Mrs. Prince pulling me to the side one day requesting that I show her what I have learned from my Ballet classes. Mrs. Prince was always ecstatic to hear about my new journey in dance.
2
What was the light bulb moment when you realized you were going to be a dancer?
Valencia:
When I took my first dance composition class in undergrad at Hampshire College.
Valencia:
Going to the beach or any large body of water and also elevating my legs.
Valentine:
Being around people gives me energy; however, I do need time alone to regenerate energy to fully give myself to folxs.
4
A perfect day includes____________
Valencia:
a bike ride, the beach, and a nap.
Valentine:
A perfect day includes staying at home in my apartment since I am seldom home to enjoy it.
5
What event (dance-related or not) has transformed you?
Valencia:
Understanding that life is dying.
6
What is/are your favorite dance move(s)?
Valencia:
I can't answer this.
7
The most expressive part of the body is _________
8
What do you consider your greatest achievement thus far?
Valencia:
Surviving my 20s.
9
What is your life's motto?
Valentine:
I can do anything.
10
What is your most treasured possession?
Valencia:
My grandmother's jokes.
11
What is your favorite post-performance meal?
Valencia:
French fries and a gin martini with olives.
12
If you could travel anywhere in the world where would you like to go?
Valentine:
everything that is anti-Black.
14
_____________ is overrated.
Valentine:
The imperialist, White supremacist, patriarchal systems
15
My greatest influence(s) is/are______.
Valencia:
my best friends and my family.
Valentine:
Black people winning.
16
If I could switch careers I would be a _______.
Valencia:
an interior or garment designer.
Valentine:
an award-winning photographer who documented the lives of Afro-descendant people all over the world.
17
I would like to learn to ____________.
Valencia:
speak more languages.
Valentine:
swim so I could overcome my fear of water.
18
One of the jobs/projects I most enjoyed was _______ because______.
Valencia:
One of the jobs/projects I most enjoyed was going on residency to Pieter Pasd in LA in 2014 because my best friend and super talented performer, Lydia Okrent, came with me and we had the most beautiful time together.
Valentine:
One of the jobs/projects I most enjoyed was The Opulence of Integrity by Christal Brown because under the artistic vision of Christal Brown and Muhammad Ali's life, I can exist in this world with compassion and integrity. This project is a reminder to be great in who you are confidently and use your faith to accomplish all things in this lifetime.
19
One of my favorite artists (dead or alive) dance or otherwise is ________
Valentine:
Eleo Pomare. A radical Libra that indelible mark in people's lives within the dance field and beyond.
20
I am looking forward to ________
Valencia:
the future because right now feels like we're stuck in a damn but it's important to remember that nothing is fixed.
Valentine:
aging in this Black body.
The Dance Enthusiast's A to Z Celebrates our 10th Anniversary by Highlighting People Who Power The Dance World.
Stay Tuned for More Installments!
Related Features
More from this Author