The Dance Enthusiast's A to Z: Y is for Xin Ying and Ashley R.T. Yergens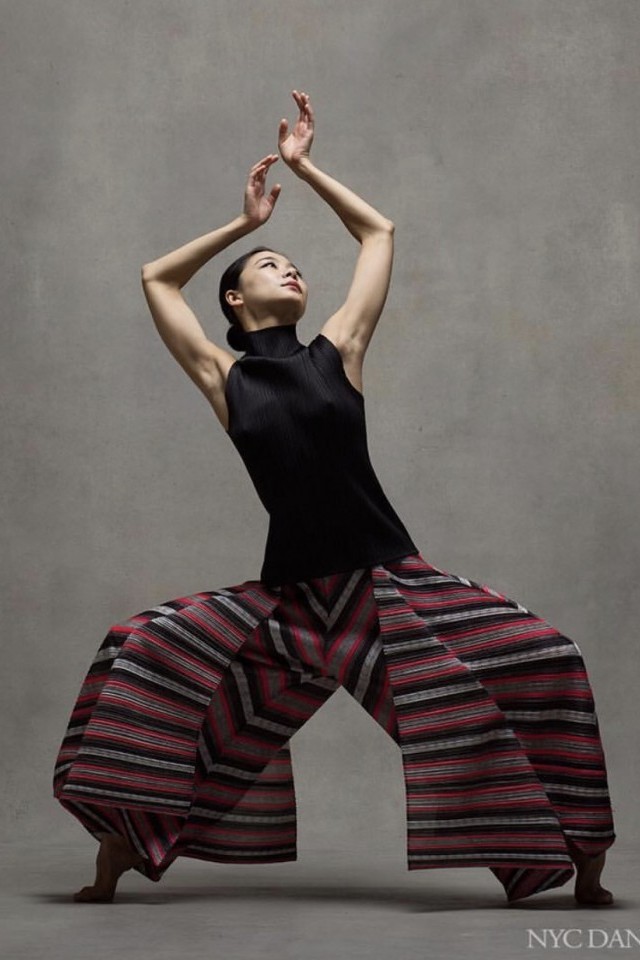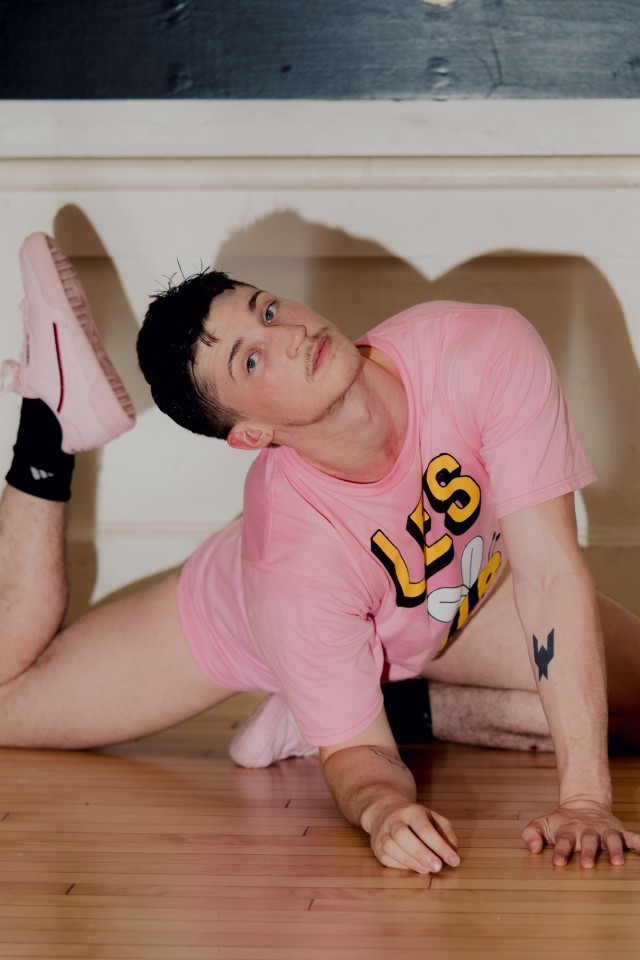 Xin Ying
Biography
XIN YING: choreographer, educator, and principal dancer with Martha Graham Dance Company. 
She graduated from Nanjing University of the Arts's with a choreography major in 2004. Her work received the China Lotus award in 2008. As a  choreographer, she toured with Sichuan University of the Arts to Hong Kong, Hungry, and Germany, as the 3rd-section director for the National Sports Opening and worked with more than 7000 performers. She joined Martha Graham Dance Company in 2011 to resume her professional dance career and is now a principal dancer with the company. She has worked with Nacho Duato, Marie Chouinard, Pontus Lidberg, Sidi Larbi Cherkaoui, Annie-B Parson, Maxine Doyle, Bobbi Jene Smith, Andonis Foniadakis, Mats Ek, Lucinda Childs, Liz Gerring, Kyle Abraham, and Gwen Welliver. She made her own version of "Lamentation Variations" and turned it into dance film. Her work "巢"(the nest), using google 3D paint brushes and VR technology as the end result, was presented at Graham at Google. She has collaborated with Kate Spade, Barneys NY, Norma Kamali, BlackBerry, Tracy Reese, NYC Dance Project, Ballerina Project and started her own dance company, XY Dance.
Headshot: Christopher Jones
Dance picture: NYC Dance Project
Ashley R.T. Yergens
Biography
ASHLEY R.T. YERGENS: He's a 2018-2019 Jerome Foundation AIRspace Resident at Abrons Arts Center, where his first evening-length performance Prettygirl264264 premiered in November 2018. Please text your favorite emoji combination to him at (507)412-1381. Follow him on Instagram at @ashleyyergens.
Headshot and dance picture: Ryan Duffin
1
My earliest memory of dancing : _______________
Ying:
When I was 6 or 7, I danced as a squirrel in the celebration for the opening of our local pine tree festival (in Heilongjiang, China).
Yergens:
is tap dancing in a hand stitched black and white bear costume to "The Bare Necessities." I was a literal dancing bear. Some suburban Midwestern dance teacher had a punny sense of humor.
2
What was the light bulb moment when you realized you were going to be a dancer?
Ying:
My mom took me to piano class first but I knew it wasn't for me because I often fell asleep in class. The first time I walked in a dance studio I knew that's what I meant to do. 
Yergens:
I grew up launching myself off of ladders and playsets in my backyard to Queen and Journey's greatest hits. I didn't realize this could be dancing until I was 18 years old watching Louise Lecavalier perform in La La La Human Steps' Human Sex in the confinement of my St. Olaf dormitory, and I've been chasing dance ever since.
Ying:
My never-ending curiosity.
Yergens:
Acquiring more equitable opportunities for my fellow trans and gender-nonconforming dance artists!
4
A perfect day includes____________
Ying:
a standing ovation at end of the show.
Yergens:
a walk through Brooklyn Bridge Park at night while listening to every genre's new releases on Spotify.
5
What event (dance-related or not) has transformed you?
Ying:
The time Janet Eilber called me out from class and then told me that she wants me to work with Martha Graham Dance Company as an apprentice. 
Yergens:
I publicly transitioned while still performing and making work. During the first year on testosterone, my weight distribution changed dramatically, and I felt very clumsy both physically and emotionally. I didn't have a mentor who could coach me through the ups and downs of being a trans dance artist. So, I had to turn to myself as the expert. Now, I know what questions need to be asked of the dance field's leaders in order to make dance more accessible for other trans and gender-nonconforming artists.
6
What is/are your favorite dance move(s)?
Yergens:
I love a hip thrust. Free yourself from the Puritan chains that bind you.
7
The most expressive part of the body is _________
8
What do you consider your greatest achievement thus far?
Ying:
Having my mom in the audience to see me perform on the best stage in China as a principal with one of the greatest dance company in the world. 
Yergens:
As a 27-year-old trans dance artist, I sold out my first evening-length show Prettygirl264264 at Abrons Arts Center while getting a divorce, quitting my full-time arts administrative job, and making ends meet by go-go dancing, dog walking, and nannying. I feel foolishly unstoppable now.
9
What is your life's motto?
Ying:
Dream big and live in it. 
Yergens:
If everyone likes you, then you're doing something wrong. You can't bend for everyone without breaking.
10
What is your most treasured possession?
Ying:
A poster of Martha Graham from the '80s.
Yergens:
A $20 black bob-styled wig that belongs to my alter ego Peg who is a suburban Midwestern woman who aspires to move to the Big Apple and befriend Cindy Sherman.
11
What is your favorite post-performance meal?
Yergens:
Grilled Chicken Caesar Salad and water with ice.
12
If you could travel anywhere in the world where would you like to go?
Yergens:
My sore muscles would like to visit every single hot spring in Iceland.
Ying:
if I want my future kid to be a dancer.
Yergens:
when cis dancers have the freedom to create whatever work they want and they choose to make work that capitalizes off of narratives that are dangerously close to trans narratives.
14
_____________ is overrated.
Yergens:
Working nonstop to maintain career momentum
15
My greatest influence(s) is/are______.
Ying:
my mom and my husband.
Yergens:
the nagging fear of mortality.
16
If I could switch careers I would be a _______.
Yergens:
geriatric psychologist for queer and transgender people.
17
I would like to learn to ____________.
Yergens:
sing without shattering glass.
18
One of the jobs/projects I most enjoyed was _______ because______.
Ying:
teaching young dancers Graham technique because there might be more dancers like me.
Yergens:
Dancing in Blood Orange's "Better Than Me" music video because I was fully respected as a trans person, but I wasn't cast just to check off a box. It was the first time I was hired for a commercial gig because of my rigor, technique, and aesthetics.
19
One of my favorite artists (dead or alive) dance or otherwise is ________
20
I am looking forward to ________
Yergens:
the day when a viral video of a cisgender male principal ballet dancer strutting in stilettos is no longer considered a revolutionary commentary on moving beyond the gender binary in dance.
The Dance Enthusiast's A to Z Celebrates our 10th Anniversary by Highlighting People Who Power The Dance World.
Stay Tuned for More Installments!
Related Features
More from this Author