A Dance Enthusiast's A to Z: B is for Ronald K. Brown and Diana Byer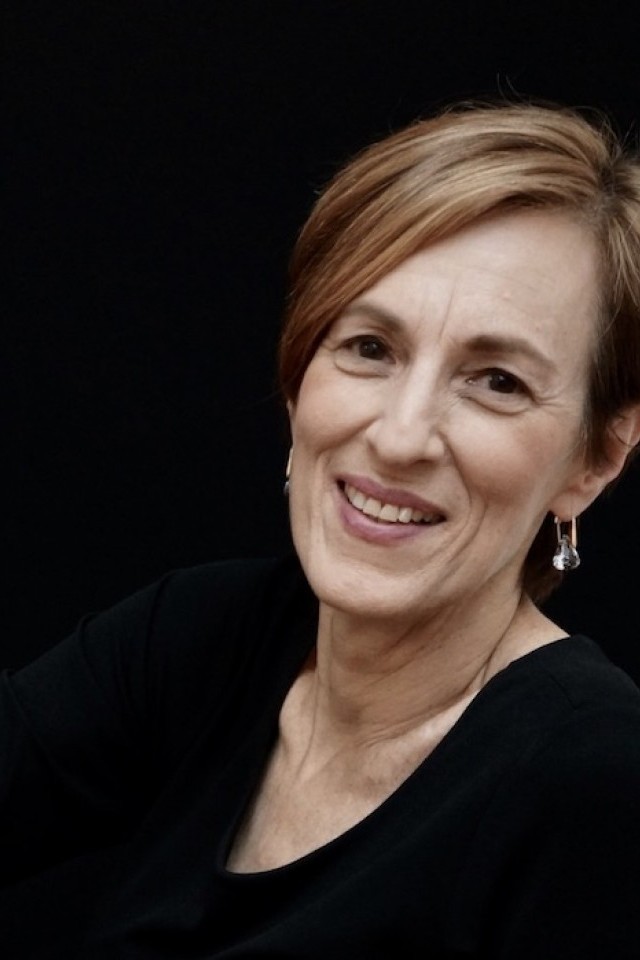 Ronald K. Brown
Biography
Ronald K. Brown founded Evidence, A Dance Company in 1985.  He has worked with Mary Anthony Dance Theater, Jennifer Muller/The Works and other choreographers and artists. Brown has set works on Alvin Ailey American Dance Theater, Ailey II, Cleo Parker Robinson Ensemble, Dayton Contemporary Dance Company, Jennifer Muller/The Works, Jeune Ballet d'Afrique Noire, Ko-Thi Dance Company,  Philadanco, Muntu Dance Theater of Chicago and Ballet Hispanico.
He choreographed Regina Taylor's award-winning play Crowns, and won an AUDELCO Award for his work on that production. Brown has won a Fred & Adele Astaire Award for Outstanding Choreography in the Tony-winning The Gershwin's Porgy & Bess.
In addition, Brown was named Def Dance Jam Workshop Mentor of the Year in 2000, and has received the John Simon Guggenheim Memorial Fellowship, National Endowment for the Arts Choreographers Fellowship, New York Foundation for the Arts Fellowship, United States Artists Fellowship, and The Ailey Apex Award for teaching. Brown is a member of Stage Directors & Choreographers Society. For full bio, click here. Photo: Julieta Cervantes
Diana Byer
Biography
Diana Byer is the founder and Artistic Director of New York Theatre Ballet and Ballet School NY. She is a répétiteur for The Antony Tudor Trust, a member of the Board of Directors of the Dance Notation Bureau, an Education Ambassador for The New York Pops, on the Dance Portal Advisory Board of The Children's Museum of Manhattan, and on the Selection Committees of The Bessies and Clive Barnes Awards. She has staged the ballets of Antony Tudor for American Ballet Theatre and The Hartt School and the ballets of Agnes de Mille for the Alabama Ballet and American Ballet Theatre. She coached the principals for the Columbia Pictures film Center Stage. Photo: Betti Franceschi
1
My earliest memory of dancing : _______________
Brown:
Creating a dance in the 2nd grade after seeing the Alvin Ailey American Dance Theater after going on a school trip.
Byer:
[When I was] three-years-old in a modern interpretive class.
2
How did you know that you had to be involved in dance? Was there a specific moment, dance work, or person who motivated and inspired you?
Brown:
My mother, Alice Brown, was an artist who painted, carved wood and created sculptures.  I liked to create dances from a young age and she supported my efforts and gave me a lot of encouragement.
Byer:
I always wanted to be a dancer for as long as I can remember.
Brown:
Dancers give me energy. From babies to elders, the professionals in my company (or in the companies I set work on) and the folks who come to my weekly open level community class. They all inspire me and keep me energized.
Byer:
Teaching, coaching, and dancing.
4
A perfect day includes____________
Brown:
A meditation to start the day, an easy-to-digest breakfast, a focused rehearsal and a check in with family (I have 3 nieces, 3 nephews, 3 Godchildren, and spiritual family too), so connecting with any one of these folks helps keep the day in perspective.
Byer:
Teaching my children's classes and coaching at NYTB.
5
Have you ever had a dance/performance disaster onstage or off? If so, what was it?
Brown:
In 1996, Evidence was performing at the Colorado Dance Festival in Boulder, and in a duet, I went running for a jump into a lift. I came down on my left leg and heard a snap. I had sprained my calf and had to limp off stage. I ended up getting a cane to be able to move around for the remaining time in Colorado.
Byer:
The first time my teacher Margaret Craske ever saw me dance the snap on my costume broke, and the skirt fell off.
6
What is/are your favorite dance move(s)?
Brown:
I love the contemporary dance-style Sabar from Senegal and I also adore Afro-Cuban dance, in general but specifically, the movement for the Orishas; Ogun, Shango, and Ochosi.
Byer:
Jumping and turning.
7
The most expressive part of the body is _________
Brown:
It's a tie: The arms, eyes, and heart.
8
What do you consider your greatest achievement thus far?
Brown:
It's amazing to have maintained having a contemporary dance company for over 32 years. 
Brown:
Work for the sake of the work and not for the sake of the goal.
Byer:
 I never had a life's motto.
10
What is your most treasured possession?
Brown:
Family is what is most dear to me.
11
If you could travel anywhere in the world where would you like to go?
Brown:
I love Santiago, Cuba and Bahia, Brazil.
12
I can't live without ________.
Brown:
Evidence, A Dance Company.
Brown:
How people justify and rationalize hate.
Byer:
Training that is only about talent and not teaching real skill and vocabulary.
14
_____________ is overrated.
Brown:
How high you can get your leg is overrated.
Byer:
Taking more than two classes a day. Better to practice and correct your faults than to take many classes in a day.
15
My greatest influence(s) is/are______.
Byer:
Antony Tudor and Margaret Craske.
16
If I could switch careers I would be a _______.
Brown:
A massage therapist.
17
I would like to learn to ____________.
Byer:
Speak more languages.
18
One of the jobs/projects I most enjoyed was _______ because______.
Brown:
Working on The Gershwin's Porgy & Bess, because I was able to work with a team of collaborators (and actors/singers/dancers) to create something that was historically important.
Byer:
Working with Richard Alston, because of his vast knowledge of dance, his expertise in coaching past works, and creating new work and his extraordinary musicality.
19
One of my favorite artists (dead or alive) dance or otherwise is ________
20
I am looking forward to ________
Brown:
Watching my nieces, nephews, and Godchildren realize their dreams.
Byer:
NYTB's 40th Anniversary next year.
The Dance Enthusiast's A to Z Celebrates our 10th Anniversary by Highlighting People Who Power The Dance World.
Stay Tuned for More Installments!
BE A PART OF OUR  TENTH ANNIVERSARY CELEBRATION!!
HERE'S HOW:
Have a Suggestion for our  A TO Z List of People Who Power the Dance World? Contact info@dance-enthusiast.com
This Season We are Talking to Artists about Activating Space. Activate Your Space in the Dance World by Sharing Your Insight on Performance.  Submit an #AudienceReview
Send us a POSTCARD to info@dance-enthusiast.com and let us know what you are up to.
Support Dance Writing in New York! Place an Ad on The Dance Enthusiast! Take a look at the specs here and contact info@dance-enthusiast.com for further information.
Related Features
More from this Author