Related Features
Contribute
Your support helps us cover dance in New York City and beyond! Donate now.
Dance News: CUNY Dance Initiative Announces 2018−19 Residency Artists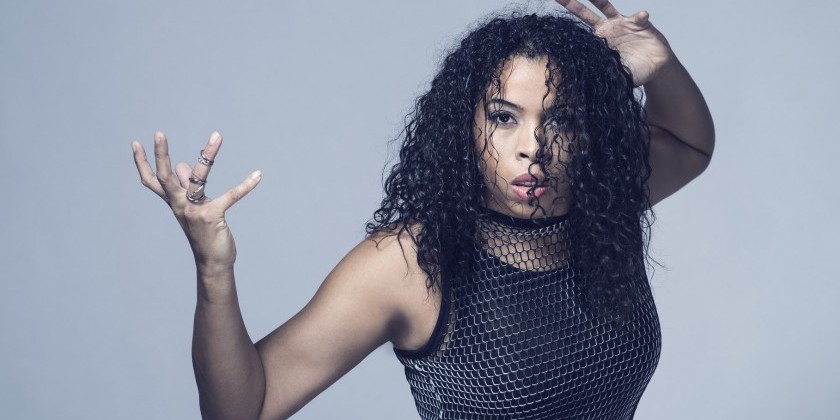 From July 2018 to June 2019, 13 CUNY Colleges Will Host 23 Artists Representing A Range of Dance Styles and Genres
The CUNY Dance Initiative (CDI), a residency program that welcomes NYC choreographers and dance companies to CUNY campuses across the five boroughs, announces its 2018–19 awarded artists.
From July 2018 to June 2019, thirteen CUNY colleges will host 23 artists representing a range of dance styles and genres (complete list below), selected from a pool of 192 applicants. CDI taps underutilized studios and theaters on CUNY campuses to offer rehearsal and performance space to local artists, while providing a framework for cultivating new dance audiences at CUNY performing arts centers. CDI residencies include public events such as work-in-progress showings and performances, plus master classes and open rehearsals specifically for CUNY students and faculty.
CDI provides a stipend for the artist, and the generous amount of rehearsal time – and the sizes of the available spaces – sets CDI apart from other residency programs in the city. "It is a luxury to have such a lengthy amount of time in the theater to develop my work; the CUNY Dance Initiative helps make it possible for me and my dancers to transition from the studio to the stage and create a full-scale theatrical production," says Pascal Rioult, Artistic Director of RIOULT Dance NY, whose residency at Onstage at Kingsborough in Brooklyn will culminate in a performance this fall.
Approximately half of CDI residencies are for rehearsal only: "I will be able to create a new interdisciplinary work that wouldn't be possible without the support of CDI and CUNY," says independent choreographer Loni Landon, who will be working in the studio at Queensborough Community College. "CDI gives the greatest gifts to any artist; time and space, which are a real necessity in this city. I am extremely thankful to receive this grant for the second time around, as it will give me a home to experiment and create, which is so instrumental in the process for making new work."
This upcoming residency cycle will be CDI's fifth, and incorporates a new partnership with Snug Harbor Cultural Center that will provide expanded opportunities for artists to create work and connect with audiences in Staten Island.
Details on fall 2018 performances and public events will be announced this summer.
2018–19 CUNY Dance Initiative Resident Artists
 
Baruch College: Baruch Performing Arts Center
Dusan Tynek Dance Theatre
BMCC: Tribeca Performing Arts Center
Company SSB // Stefanie Batten Bland
Brooklyn College: Brooklyn Center for the Performing Arts
Kizuna Dance
Matheta Dance
Dusan Tynek Dance Theatre. Photo: Ian Douglas, 2018.
The City College of New York: City College Center for the Arts
Heidi Latsky Dance
Marielis Garcia
College of Staten Island: Department of Performing and Creative Arts, in partnership with
Snug Harbor Cultural Center
Adrienne Westwood
Hostos Community College: Hostos Center for the Arts and Culture
Carlos dos Santos
Javier Padilla & The Movement Playground
HEidi Latsky Dance in D.I.S.P.L.A.Y.E.D.
John Jay College: Gerald W. Lynch Theater
Fadi J Khoury Dance
Jenny Rocha / Rocha Dance Theater
Kingsborough Community College: On Stage at Kingsborough
Breton Tyner-Bryan
RIOULT Dance NY
LaGuardia Community College: LaGuardia Performing Arts Center
Patrick O'Brian
Rohan Bhargava / Rovaco Dance Company
Rovaco Dance Company's Nico Gonzales. Photo: Gisella Sorrentino.
Lehman College: Department of Dance and Theatre
Parijat Desai
Gierre J. Godley / PROJECT 44
Queensborough Community College: Department of Health, Physical Education, and Dance
Jennifer Archibald / Arch Dance Company
Loni Landon / Loni Landon Dance Project
Queens College: Kupferberg Center for the Arts & Department of Drama, Theatre, and Dance
Jillian Peña
Sonia Olla & Ismael Fernandez Flamenco Company
York College: Milton G. Bassin Performing Arts Center
Mari Meade Dance Collective / MMDC
Matthew Westerby Company
---
The Dance Enthusiast Shares News From The Dance World And Creates Conversation!
For more FROM THE PRESS pieces, click here.
If you have important news to share, please send an announcement or press release to info@dance-enthusiast.com!