Related Features
Contribute
Your support helps us cover dance in New York City and beyond! Donate now.
DANscienCE Festival 2015: Celebrating the Marriage of Dance and Science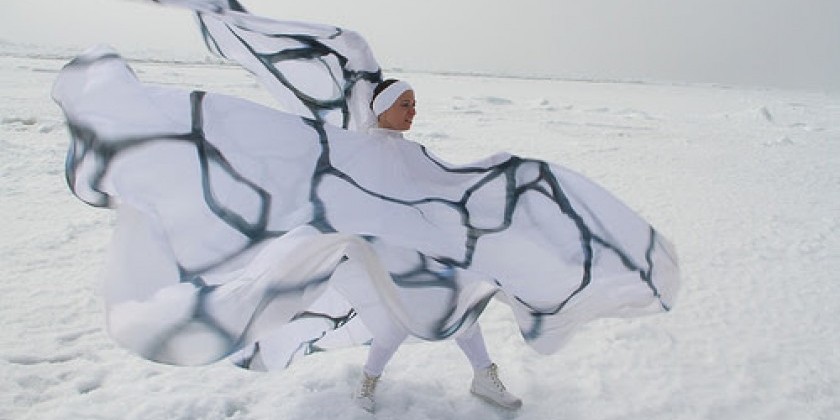 Taking place in Brisbane, Australia from 21-23 August 2015
BRISBANE, AUSTRALIA: Dancers and scientists may seem like very different beasts however their connections are increasingly close and mutually beneficial, as will be demonstrated at the three-day DANscienCE Festival 2015 at QUT in August.
Festival Co-Director Associate Professor Gene Moyle, and QUT Creative Industries Faculty Head of Discipline – Dance, said the Festival was funded by the Federal Government as part of National Science Week and would feature a diverse range of Australian and international artists, practitioners, researchers and scientists.

The 2015 National Science Week in Australia takes place from August 15-24.

The role of dance in the treatment of Parkinson's Disease and dementia, dance as a tool for teaching, dance and the brain, space and astronomy, and the prevention of dance injuries are just some of the topics to be covered, while New York dancer and choreographer Jody Sperling will present on her participation in a science mission to the Chukchi Sea in the Arctic in 2014.
 
"Jody Sperling became the first ever choreographer-in-residence aboard the US Coast Guard Cutter Healy. She danced on polar sea ice at a dozen research deployments and a short film of her dancing on ice won second place in Human Impact Institute's Creative Climate Awards," Professor Moyle said.
 
"She is one of many amazing speakers featured at DANscienCE Festival 2015 which opens on Friday 21 August at QUT's Kelvin Grove campus, and is an interactive conversation exploring the nexus of dance and science.
Pictured: Jody Sperling's Arctic Dances © Pierre Coupel.
"Science and dance are constantly intersecting in often unexpected ways. One of our keynote speakers is Professor Kate Stevens, Director of Research and Engagement, and leader of the Music Cognition and Action research program in the MARCS Institute for Brain, Behaviour and Development at the University of Western Sydney.
 
"Another keynote speaker is Professor Kim Vincs, Director of the Deakin Motion.Lab, Deakin University's motion capture studio and performance technology research centre. She has commercial motion capture credits for computer games, television commercials and film, including the Cannes Silver Lion winning Nocturnal Migration."
Kavitha Krishnan, Artistic Director of Maya Dance Theatre and keynote speaker at DANscienCE Festival 2015.

Professor Moyle said other speakers included Kavitha Krishnan, Artistic Director of Singapore's Maya Dance Theatre, who will cover the subject of dance with dementia and Down Syndrome, and Janet Karin OAM, former Principal Dancer of the Australian Ballet and now the Kinetic Educator at the Australian Ballet School, focusing on the application of neuroscience principles to elite ballet training.
 
"Matthew Lawrence, another former Principal Artist with the Australian Ballet and now a sessional lecturer at QUT, freelance teacher, choreographer and writer, will present 'A Short History of Life – The Big Bang and Ballet' while QUT PhD candidate Erica Rose Jeffrey will chair a forum on Dance for Parkinson's Disease," Professor Moyle said.
 
"Presentations and performances will run over two days while on Day Three, attendees will be able to experience QUT's Robotronica spectacular at Garden's Point."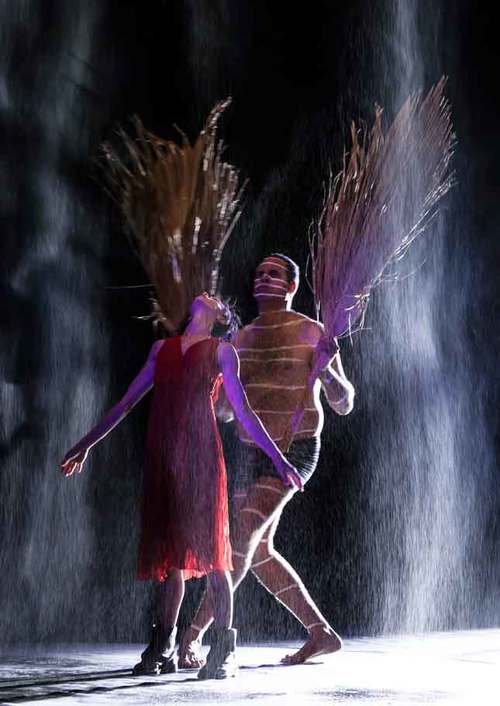 Artists Russell Millage & Rebecca Youdell of 'Bonemap will perform Emergent.'
 
DANscienCE was first held in Canberra in 2013, and evolved from a residency performer and choreographer Liz Lea held with CSIRO Discovery Centre in Canberra to explore the more apparent intellectual parallels between dance and the sciences - cognitive thinking, psychology, stresses on the human body and the ageing body, and the environment.
 
The festival is open to the general public and welcomes all those interested in exploring the intersection of these two fields – both of which can be considered uniquely creative disciplines. For more information and to purchase tickets, visit www.danscience.com.au
Tickets are now available HERE.