Dance News: FX Orders The Untitled Bob Fosse/ Gwen Verdon Limited Series with Michelle Williams and Sam Rockwell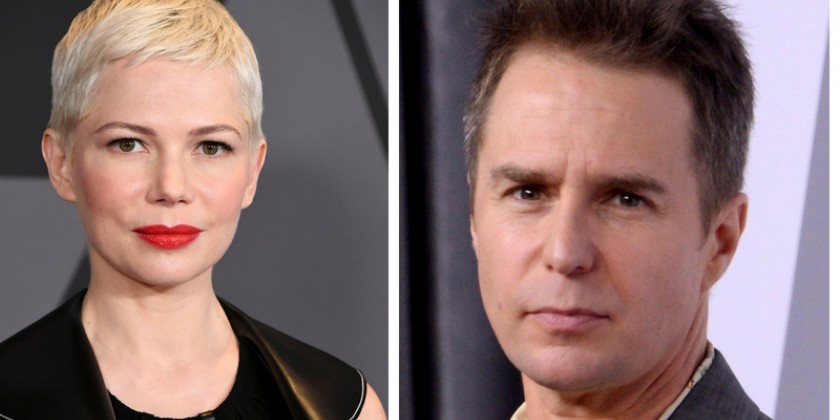 FX has ordered the untitled 'Fosse/Verdon' project, an eight episode limited series from award-winning producers Thomas Kail, Steven Levenson and Lin-Manuel Miranda and starring Academy Award® winner Sam Rockwell and four-time Academy Award nominee Michelle Williams.
Based on Fosse, the biography written by Sam Wasson, this eight-part limited series tells the story of the singular romantic and creative partnership between Bob Fosse and Gwen Verdon. He was a visionary filmmaker and one of theater's most influential choreographers and directors, she was the greatest Broadway dancer of all time. Together they changed the face of American entertainment – at a perilous cost. Featuring Fosse's choreography, the series explores the hidden corners of show business, the price of pursuing greatness, and the suffering inflicted in the name of art.
Kail, Levenson, Miranda, Rockwell, Williams and George Stelzner are Executive Producers of the eight episode limited series that is produced by Fox 21 Television Studios and FX Productions. Levenson, who will serve as showrunner, wrote the premiere episode which will be directed by Kail. Actress, dancer and producer Nicole Fosse, and daughter of Fosse and Verdon, serves as Co-Executive Producer and oversees The Verdon Fosse Legacy. Co-Producer Andy Blankenbuehler is the Choreographer. Production of the series begins in the fall with series debut schedule for 2019.
Kail, Levenson and Miranda said, "Bob Fosse ignited a revolution in American dance, theater, and film. But, in contrast to the well-worn myth of the visionary artist working in solitude, Fosse's work would not have been possible without Gwen Verdon, the woman who helped to mold his style – and make him a star. We are honored to work with the incredible team at FX and Fox 21, and these two extraordinary actors, to tell the story of this remarkable couple, and the complicated, fascinating relationship between them."
Nicole Fosse added, "My mother and father have one of the greatest love stories ever known. They were extremely complex people with an indestructible bond, loyalty, and trust that endured both fantasy and reality. Finally, we have a creative team with the talent and wisdom to tell the story."
Bert Salke, President of Fox 21 Television Studios, said, "Bob Fosse and Gwen Verdon's story is one of a fascinating, passionate love affair that gave birth to some truly remarkable cultural achievements, and to this day it has been largely untold. In the capable hands of Steven, Tommy and Lin, with the vital creative input and imprimatur of their only daughter Nicole, this series is going to be a compelling look at these two icons as portrayed by the enormously talented Sam Rockwell and Michelle Williams. We're very excited."
---
The Dance Enthusiast Shares News From The Dance World And Creates Conversation!
For more FROM THE PRESS pieces, click here.
If you have important news to share, please send an announcement or press release to info@dance-enthusiast.com!
---