Dance News: The Shed Announces First Seven Commissions of 2019 Inaugural Season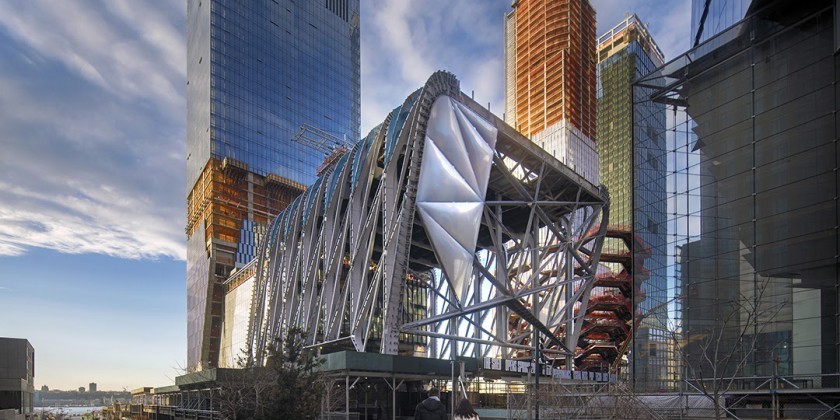 Open Call For Proposals From Early-Career NYC Artists In All Disciplines Including Dance
The Shed's Artistic Director and CEO Alex Poots today unveiled the first group of commissions for the 2019 inaugural season in its future home on Manhattan's west side, and provided major updates about the organization's leadership, program, and capital campaign.
New York City's first arts center dedicated to commissioning, producing, and presenting new work across the performing arts, visual arts, and popular culture, The Shed will open to the public in spring 2019 with commissioned programs filling its iconic and expansive multi-use hall, two floors of column-free galleries, and versatile and intimate theater.
"The original idea for The Shed was relatively simple: provide a place for artists working in all disciplines to make and present work for audiences from all walks of life," said Poots. "Our opening programs begin to show how these artists, art forms, and audiences can thrive together under one roof."
---
Open Call: A Showcase for Local Emerging Artists!
The Shed is launching Open Call, a large-scale commissioning program for early-career artists from all disciplines who live or work in New York City. Active throughout the year across all of The Shed's exhibition and performance spaces, Open Call will provide a valuable and prominent platform to showcase the best of the city's creative dynamism in one of its major cultural institutions.
"Nurturing artists at the start of their careers is as important to The Shed's mission as presenting new work by established artists; crucially, all Open Call exhibitions and performances will be free and open to the public," said Emma Enderby, curator at The Shed. "The panelists we are enlisting for the review process represent a diversity of voices within various fields and we likewise encourage artist proposals from all artistic disciplines."
Beginning March 7, artists in New York City who are at least 18 years old are invited to submit a project proposal for Open Call online at theshed.org.
Following a panel review by accomplished artists in relevant disciplines, The Shed will announce the first Open Call commissions later this year. The selected artists (or collectives) will receive a commissioning fee and the full support of The Shed to realize their projects.
---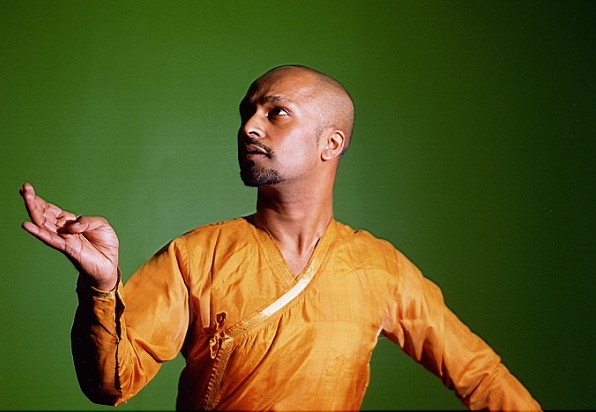 Akram Khan will choreograph an original live production for The Shed's unaugural season. Photo credit: Amy and Tanveer.
The programs of The Shed's inaugural season reflect the organization's mission to nurture artistic invention across the widest range of disciplines, frequently informed by cutting-edge technologies.
They include:
1. A new live production celebrating the unrivaled impact of African American music on art and popular culture over the past 100 years, conceived by acclaimed filmmaker and artist Steve McQueen, developed and produced with music industry legend Quincy Jones, respected NYU Professor Maureen Mahon, and preeminent hip-hop producer Dion 'No I.D.' Wilson.
2. A live performance/exhibition pairing works by master painter Gerhard Richter with a new composition by Steve Reich and an extant composition by Arvo Pärt;
3. A reinvention of Euripides' Helen by poet Anne Carson, starring Ben Whishaw and Renée Fleming; an original live production co-conceived by Chen Shi-Zheng and Kung Fu Panda screenwriters Jonathan Aibel and Glenn Berger, with songs by Sia and choreography by Akram Khan;
4. Expansive exhibitions devoted to extant and newly commissioned work by trailblazing artists Trisha Donnelly and Agnes Denes; and an unprecedented opportunity for New York City-based, early-career artists of all disciplines to develop and showcase their work throughout The Shed's spaces via an Open Call commissioning program. ( see above)
---
Alex Poots also made institutional announcements about the growing organization, including the appointment of Hans Ulrich Obrist as The Shed's Senior Program Advisor. In this new role, which is part-time, Obrist will collaborate with Poots to develop and commission a wide range of new work in all disciplines while continuing as Artistic Director of the Serpentine Galleries in London. The Shed's largest and most iconic space, in which some of the commissions announced today will be presented, has been newly named The McCourt, in recognition of a $45 million gift by Frank McCourt, Jr., and his family in support of The Shed's mission. The McCourt can accommodate large-scale performances, installations, and events, and is formed when The Shed's movable shell is extended over the building's adjoining plaza.
An overview of the first group of 2019 commissions (dates to be announced) can be viewed HERE.
---
FlexNYC. Photo © David Vollucci.
FlexNYC
The Shed's pre-opening programming for young artists began with FlexNYC, a free dance residency that partners early-career artists with students in New York City in an examination of social issues through flexn, a form of street dance. Now in its second year, FlexNYC serves approximately 400 students from ages 5 to 18 through collaborations with 17 partners in all five boroughs of New York City, including public schools, New York City Housing Authority (NYCHA) community centers, and Beacon youth programs.
A Prelude to The Shed
A Prelude to The Shed is a free multi-arts event that will take place from May 1 to 13, 2018, in a temporary structure designed by Kunlé Adeyemi on an undeveloped lot near The Shed's future home. Featuring new work by choreographer William Forsythe, Tino Sehgal's This variation, concerts by ABRA, Arca, and Azealia Banks, dance battles by FlexNYC, an experimental school by artist Asad Raza, and a series of panels organized by Dorothea von Hantelmann. Admission to A Prelude to The Shed is free, via advanced reservations that can be made at theshed.org beginning in April, or in-person at the Prelude site in May.
---
The Dance Enthusiast Shares News From The Dance World And Creates Conversation!
For more FROM THE PRESS pieces, click here.
If you have important news to share, please send an announcement or press release to info@dance-enthusiast.com!
---