THE MUSEUM WORKOUT at The Metropolitan Museum of Art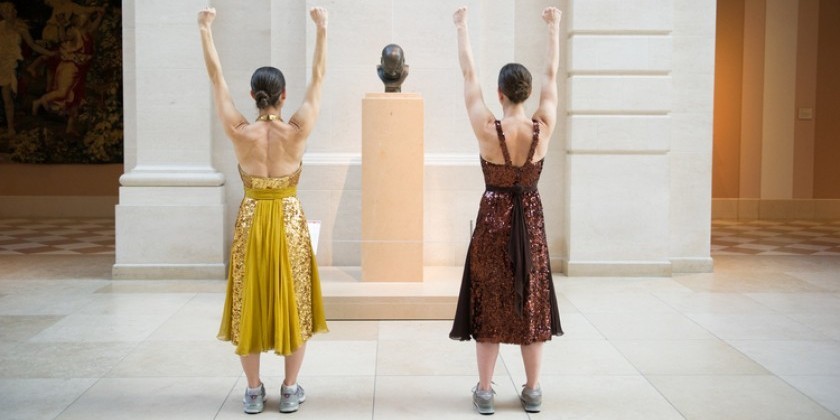 Monica Bill Barnes & Company Blends Choreography With A Guided Museum Tour
Monica  Bill  Barnes  &  Company  will  premiere  The  Museum  Workout,  as  part  of  the  MetLiveArts 2016-17 Season. Commissioned by MetLiveArts, it is an experiential piece that blends a choreographed physical workout with a guided museum tour.  Lead by Monica Bill Barnes and her long-time dancing partner Anna Bass, audiences perform choreographed movement as they travel to art works selected by collaborator Maira Kalman.   The Museum Workout offers an aesthetic challenge for audiences to deepen their engagement with the Museum by physically embodying a new relationship to the art of the ages. 
The  Museum  Workout  has  been  in  development  for  two  years,  with  initial  experiments  at Princeton University's Art Museum and NYU's Villa La Pietra.  The idea began when Limor Tomer, General Manager of MetLiveArts at The Met, approached Barnes about creating a dance for one of the galleries.  The company began a collaboration to conceive The Museum Workout as a way to change the way we behave in museums and develop an emotional connection to the art.   This presented the perfect opportunity for the company to work with one of Barnes' favorite artists and authors, Maira Kalman.
Monica Bill Barnes & Company in Happy Hour. Photo by Mallory Lynn
"In our past shows, we invited the audience to laugh at us, but The Museum Workout invites the audience to join us by exercising in one of the world's most regal museums.  It's using humor for the purpose of inserting a more sincere idea – to question the way that we look at art.  Is standing quietly in front of a painting really the best way to experience art?  I don't believe that it is.  The workout is advocating for a re-examination of how we exist in museums," explains choreographer Barnes.  "And obviously, all the music is great because let's be honest, working out is hard work."
Barnes has long been a fan of artist and author Maira Kalman, known for her illustrated New York Times column turned book, The Principles of Uncertainty, various New Yorker covers, and dozens of books for adults and children.   In her own words Kalman is "conducting a love affair with The Met."  The tour creates a route through some of her favorite work at The Met.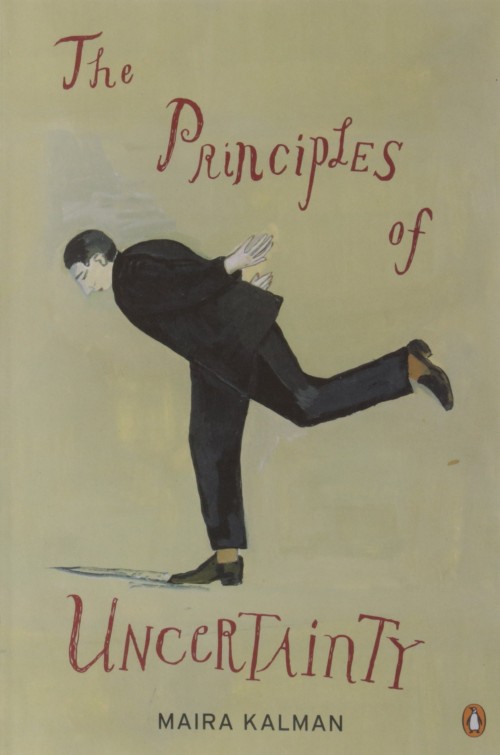 Maira Kalman's best-selling illustrated book, 'The Principles of Uncertainty.'
Kalman writes about the project:
"i spend many hours walking through museums. in particular, The Met.
the  juxtaposition  of  doing  an  exercise  routine  invokes  a  humor,  pathos  and  human  dignity  to  this
state. an element of surprise for the visitors.
we do not usually balance on one leg while looking at a painting. but the intense concentration that it
takes is appealing and heroic.
there is something absolutely heroic about monica's work. so much humanity. so much empathy. 
nothing cynical. nothing pretentious.
and, of course, it is funny and lighthearted. music. exercise. art. focus. fun. it is an interesting experiment. not one that needs too much explaining. but there you go."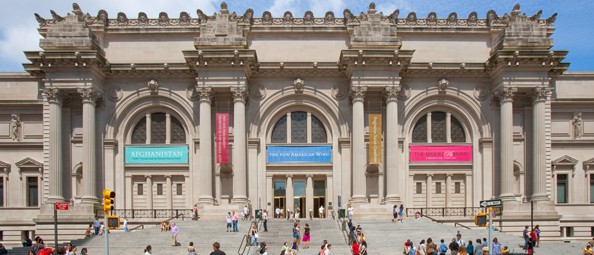 The Metropolitan Museum of Art.
The company's Creative Producing Director, Robbie Saenz de Viteri, interviewed Kalman about her relationship to the Museum.  "The process for this piece began over two years ago, spending time with Maira in museums.  She is almost impossible to follow through the galleries, flying by the iconic work and heading for some easily unnoticed detail in a corner.  She is enthralled in a way that I don't normally feel in a museum. That inspired so much of the spirit behind The Museum Workout." The workout is scored with recognizable Disco hits and Motown classics, mixed with clips of Kalman talking to the company about her experience in museums.
The  Workout  will  take  place  before  the  Museum  opens  to  the  public,  starting  at  8:30  a.m. The Museum Workout  begins  January  19th  and  runs  Thursday  through  Sunday  mornings  through February  12th. For more information please visit www.metmuseum.org/tickets.