A Day in the Life of Complexions Contemporary Ballet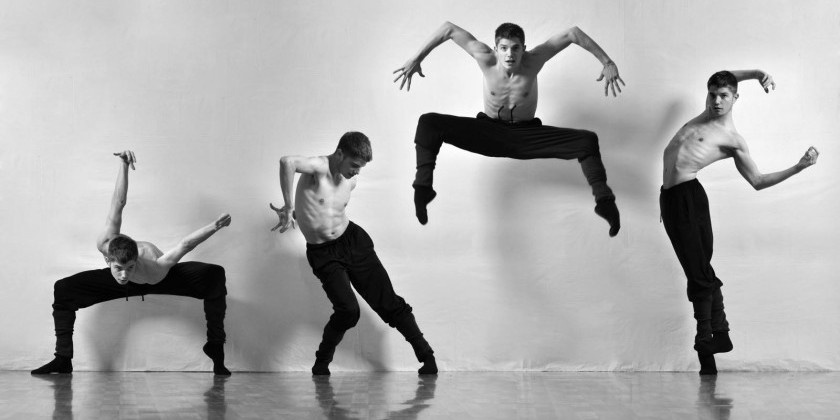 As the Company Prepares for its 20th Anniversary Season at The Joyce
November 18, 19, 23, 25, 26, 30 at 7:30 p.m.
November 20 (Gala) at 7 p.m.
November 21, 22, 28, 29 at 8 p.m.
November 22, 23, 29, 30 at 2 p.m.
To purchase tickets, please visit the Joyce.
---
Complexions Contemporary Ballet, acclaimed for their fusion of athleticism and expressiveness, celebrates its twentieth anniversary with a jam-packed season at The Joyce. Stretching over the last two weeks of November, a trio of programs underlines artistic directors Desmond Richardson and Dwight Rhoden's commitment to uprooting the traditional boundaries that surround dance. This bold philosophy anticipated, and now parallels, all the ways the world has changed since 1994: It's more multicultural, more fluid, and more connected. To get the scoop, the Dance Enthusiast chatted with company member Doug Baum.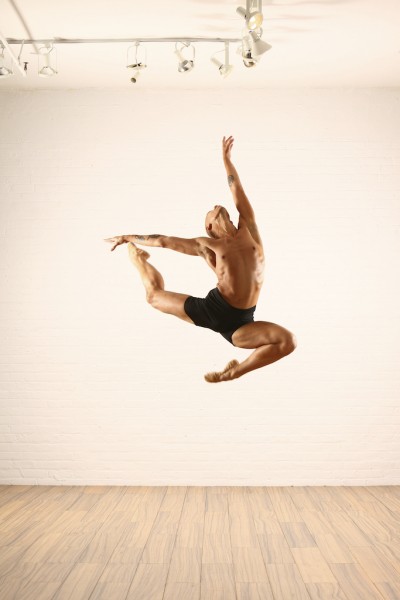 Pictured: Terk Waters. Photo courtesy of Complexions Contemporary Ballet.
Baum, who joined Complexions Contemporary Ballet this year, hails from Maryland where he received his training at the Mid-Atlantic Center for the Performing Arts and Baltimore School for the Arts. He holds a BFA from Fordham University in collaboration with The Ailey School. On his attraction to dance, Baum says, "I feel as though the universe was encouraging me to pursue a life in the arts." He took the hint, and as a professional, has toured with Rasta Thomas' Bad Boys of Dance and Les Ballets Jazz de Montréal. He's also guested with Company XIV, Zhukov Dance, and Jose Mateo. Acclimating to this vast movement spectrum isn't easy, but Baum navigates these varied techniques by embracing a positive mindset. "I try my best to adapt and morph as an artist to the demands of the movement.  I believe what we do as dancers is evolutionary.  I'm open to all knowledge or experiences that might aid my range as a dancer." 
Complexions Contemporary Ballet's season brims with new treats like American Ballet Theatre's Marcelo Gomes' Igual and the company's The Groove, set to a selection of 80s house music, with delightful classics such as Hissy Fits and Testament rounding out the offerings. One premiere stands out — Head Space. The work, choreographed by Rhoden, features music by Terence Blanchard, a New Orleans jazz musician boasting several Grammy wins.  Blanchard's score, stitched together from previous compositions, utilizes an orchestration of trumpet, strings, woodwinds, and percussion. Twelve dancers perform the thirty-minute piece that unfolds as a series of vignettes following a vivid cast of characters.
Pictured: Youngsil Kim. Photo courtesy of Complexions Contemporary Ballet.
Baum elaborates on the challenges of dancing to such a virtuosic music. "Dancing to jazz music created a different sensation while pushing me out of my comfort zone.  Although we did not work with Terence Blanchard during the process, he did make an appearance at our show in New Orleans. He expressed his enthusiasm in seeing his music come to life through Dwight's work." The fun doesn't stop with this panoply of new and old works. Misty Copeland, principals from the Mariinsky Ballet, and other special guests will appear for the Gala performance on November 20th.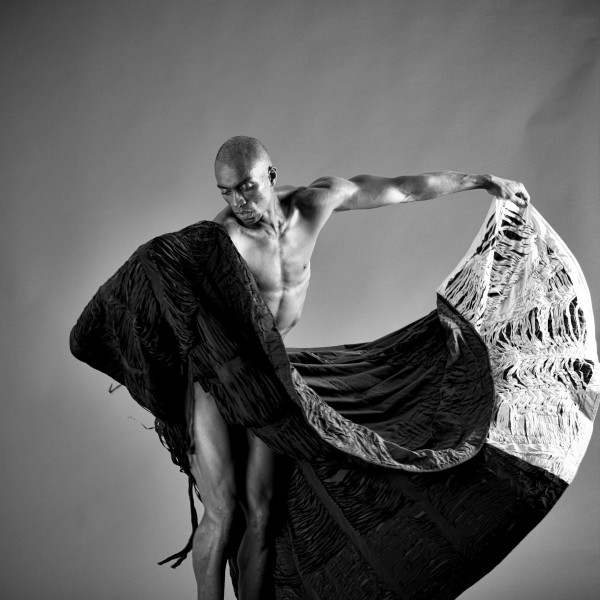 Photo courtesy of Complexions Contemporary Ballet.
With the arts in desperate trouble around the country, Baum believes that Complexions Contemporary Ballet's success stems from the company's singular viewpoint. "Complexions resonates with audiences because the work speaks volumes. My fellow company members and I are participants in something far greater than all of us. We're presenting something people can feel and experience."