Catherine Galasso Curates "Sight Lines" at Brooklyn Arts Exchange Featuring New Choreography to Previously Unreleased Compositions by her Father, Michael Galasso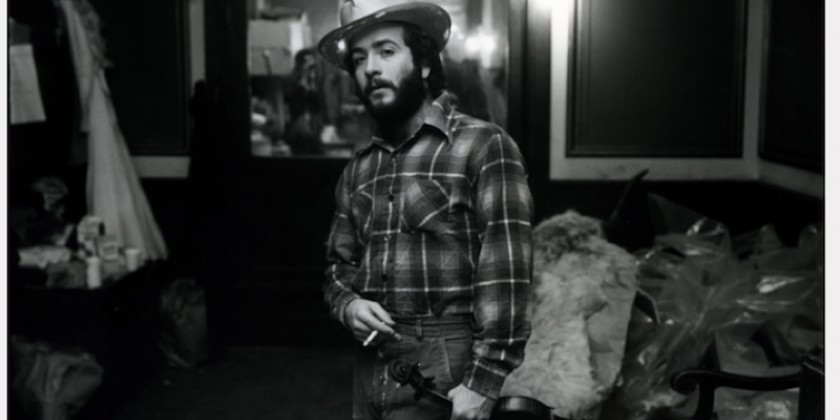 Past and Present Generations Dialogue
Premiering at Brooklyn Arts Exchange
April 13 and 14, 2018; 8pm / TICKETS 
Curated by Catherine Galasso (BAX AIR 2016/18)
Featuring work by Laurie Berg, Fana Fraser, Georgia Gavran & Jonathan Doherty, Johnnie Cruise Mercer, Kristopher K.Q. Pourzal, and Ambika Raina
Producing Team: Tara Sheena and Tyler Rai
Pictured above: Michael Galasso backstage of the Robert Wilson opera "The Life and Times of Joseph Stalin" in 1973
---
Catherine Galasso's father, Michael didn't want her to be an artist. The older Galasso, a minimalist musician, often living pay check to pay check, knew firsthand the difficulties that come along with an artistic life. Eventually he became known for composing for experimental theater, dance, and film, most notably for Robert Wilson, Andy de Groat, Karole Armitage, Lucinda Childs, and Wong Kar-wai's In the Mood For Love soundtrack. In 2009, he won a César award for his score for Séraphine.
Work wasn't always plentiful. In periods of his career, particularly as he was raising his young daughter, there was little to no creative output. "There was also this philosophy of 'great suffering produces the best art.' I think he wanted to spare me from that," says Galasso who grew up to be a visual artist and choreographer. Despite his initial misgivings, Michael Galasso became one of his daughter's strongest supporters, encouraging her to keep making work up until his death in 2009.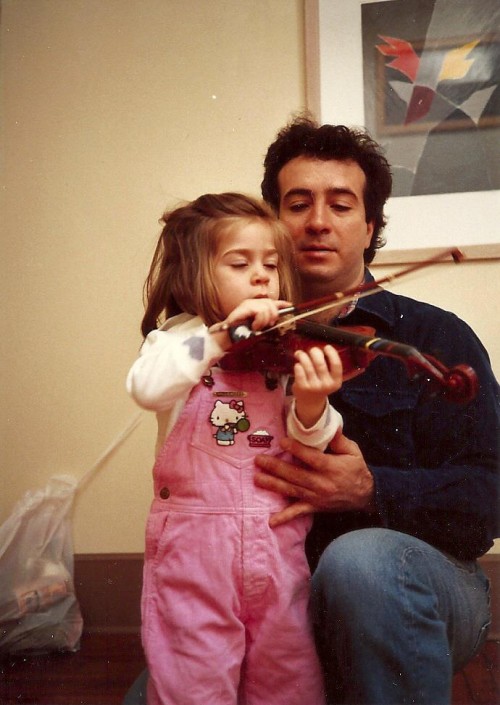 Catherine and Michael Galasso in 1985
Though Galasso isn't a musician, her father's perspective on the relationship of music to movement had a significant impact on her as a choreographer. "When he was making music for theater and dance . . . it was very important that the music didn't overpower the dance or that the dance wasn't a straight interpretation of the music. It was really about creating a conversation or dialogue between the scene and the sound . . ."
After her father's passing, Galasso wanted to share his catalog of publicly unreleased music with new audiences. It was only a matter of finding the right time and place to do so. Luckily, this year the stars aligned, and the choreographer had the opportunity to curate a program at Brooklyn Arts Exchange. Sight Lines, premiering this weekend, marries the work of six up-and-coming choreographers to several of her father's compositions from 1998-2006.
"When he sat down to write music, it was always to accompany something visual. That's another reason why this project feels right," says Galasso. "The music was meant to work with and inspire movement. This feels like the best way for his music to be heard."
Michael Galasso with a performer from Robert Wilson's "Dreamplay" in Stockholm, 1998
Not merely a dance and music program, Sight Lines brings past and present generations into a dialogue. Young choreographers will have the opportunity show their work while being introduced to a composer who helped shape dance's post-modernist movement. "There's a lot of bridging of time, aesthetic, artistic purpose, and approach to the craft in this experiment. . ." says Ambika Raina, a choreographer featured in Sight Line. "I think that speaks to the timelessness of Galasso's work, and our ability to re-see and reuse things in a way that we need to for present day."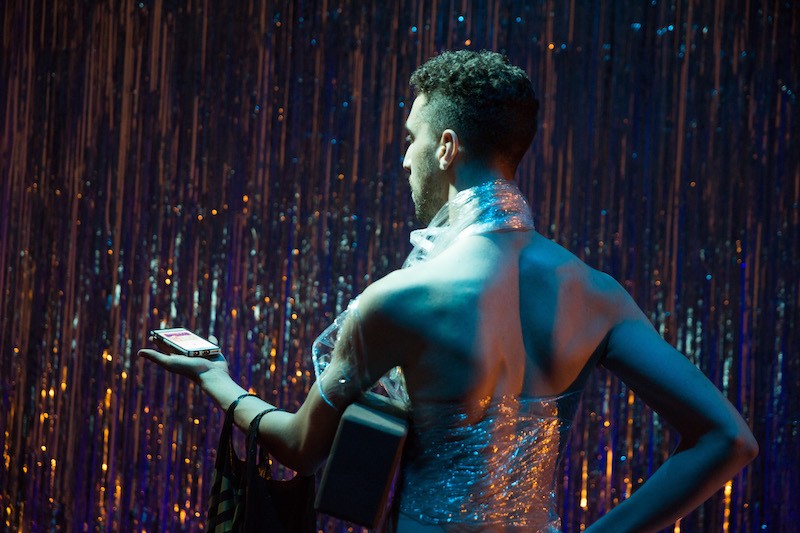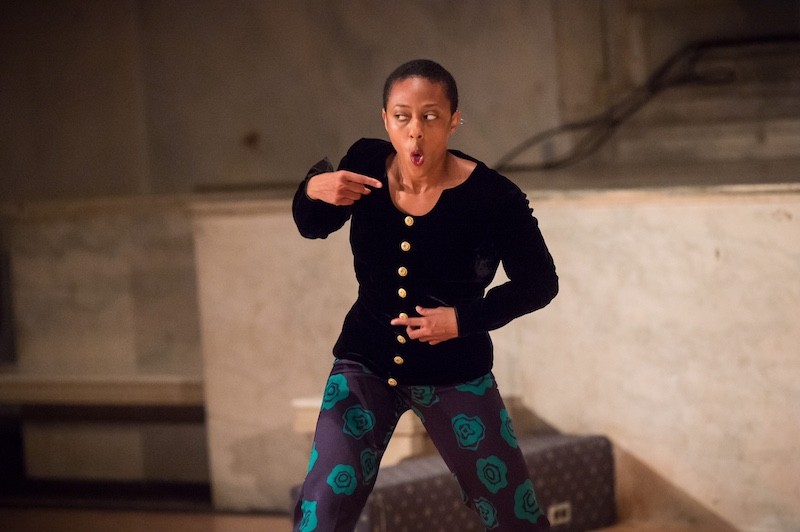 Knowing the program's idiosyncratic choreographers, Galasso's music will take on new, unpredictable hues. There's AUNTS co-organizer and jewelry maker Laurie Berg; Caribbean artist Fana Fraser whose work explores "women's erotic agency"; the wry, mercurial duo Georgia Gavran and Jonathan Doherty; Kristopher K.Q. Pourzal who has incorporated "food/stuff" in his dances; Johnnie Cruise Mercer whose company also creates films; and visually astute Raina who has a background in Bharatanatyam. 
It may seem venturesome to let a bunch of young dance makers have at your father's music, but Galasso is excited by Sight Line's range of artists and far-reaching possibilities. Above all else she hopes, that "they make something important and meaningful to them. In some ways that's most important to me, that his music is inspiring other people."
---
The Dance Enthusiast Covers The Stories Behind Dance Performance, Speaking with Artists and Creating Conversation
For more Behind-the-Scenes Stories of the NYC Dance World Click on our Day In The Life of Dance Section. For IMPRESSIONs of Galasso and Andy de Groat's 2015 project "Get Dancing," click here.