DAY IN THE LIFE OF DANCE: Walter Rutledge Looks Back on his 25 Year Association with Brooklyn's Thelma Hill Performing Arts Center
THPAC Celebrates 46 Years and a Return to Live Shows in Brooklyn

When: June 22-25 2022 7:30 pm
Where: The Mark O'Donnell Theater at The Actor's Fund Arts Center in Brooklyn.
Featuring: Winston Dynamite Brown, Courtney Renee Cochran, Tommie-Waheed Evans, Francesca Harper;  and Dylan Santos.
For tickets, prices, and info about the special Peek Program, clivisitck Eventbrite
---
A conversation with Walter Rutledge, Thelma Hill Performing Arts Center's associate artistic director and choreographer in-residence, darts, dives, and dances. We have fun.  One minute, we're deep into his experience of living and working in Aruba. We chat about how everybody knows everybody else's business on small islands. "More intrusive than a Baptist church," is how he describes it, with a tinge of Southern drawl. The next minute, we've moved on to discussing the interiors of the dance studio and apartment of the famously eccentric dance patron, Rebekah Harkness, whom Rutledge met when he was a  20-something, fresh out of Temple University.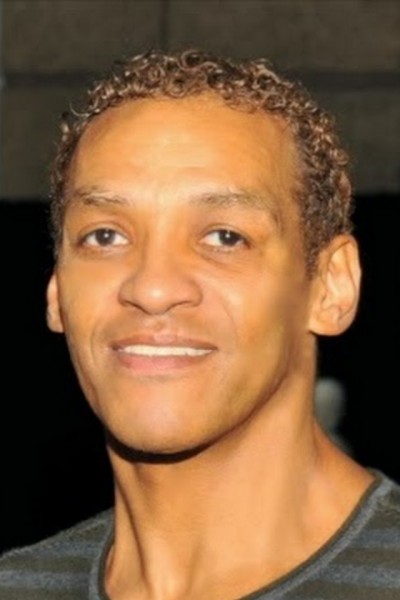 Walter Rutledge; photo courtesy of the artist
Fortunate enough to earn scholarship to the Harkness House of Ballet Arts , located at the grand address of 75th and Madison (between Givenchy and, at the time, The Whitney), he recalls Ms. Harkness taking him under her wing, insisting that he read music and understand orchestral scores. She told me,'You could be the next Balanchine, but you need to  know how to read music.' ''

"She gave me private music lessons in her penthouse. One wall had a Salvador Dali painting of her daughter on it, and if you hit that wall, there was a swivel to it which opened you up to a music room with two white Baldwins —baby grands— standing nose to nose. As I took my  music lessons, I  would look at her picture in a Tiffany frame, dancing flamenco with José Greco… It changed everything, my whole career, to sit down with a musician like that."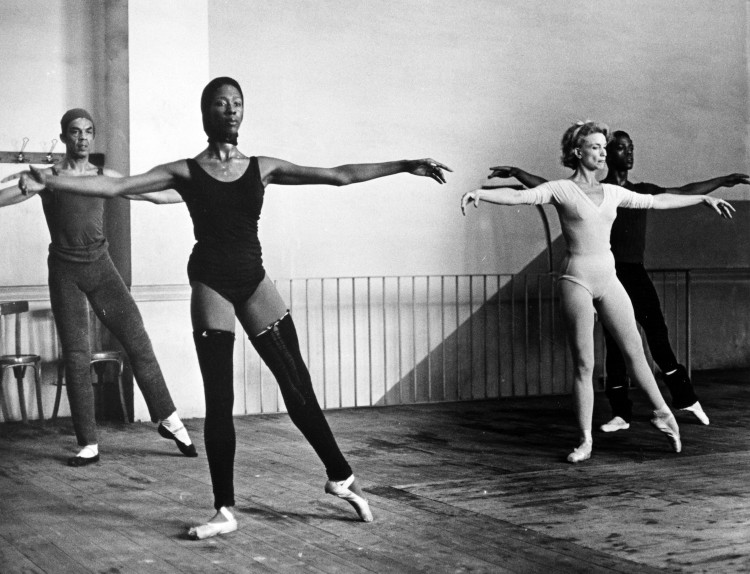 Harkness Ballet in Spain Taking Class; (L )front Judith Jamison, (L) back James Truitte, (R) front Rebekah Harkness,  R(back) unidentified dancer; photo by Jack Mitchell

Rutledge refers to the Harkness experience, studying, choreographing, and dancing with the company, as very de' Medici. "What I mean is they basically financed your career. They allowed me to  choreograph, they provided the dancers, they provided the salary, the space. That's very old school."

However when he left Harkness, Rutledge found a second patron, actually a couple, the choreographer Nanette Bearden and her husband, painter, collagist, poet, and Renaissance man, Romare. From the Bearden loft at 357 Canal Street on the corner of Wooster, Rutledge and Mr. Bearden painted costumes for the young choreographer's dances. Rutledge was often invited to Sunday lunch prepared by Ms. Bearden, also a great cook. There he met the Black artists and intellectuals of the day — Alvin Ailey, Talley Beatty, Ntozake Shange, and Dr. Richard Long, to name a few.
Romare Bearden and his cat in his studio; photo by Fred W Mc Darrah 

"Remember, don't say anything. Just take it all in," Rutledge would tell himself. "What was amazing was their generosity to share like that…"

It was through the Bearden's that Rutledge learned about the Thelma Hill Performing Arts Center in Brooklyn. They were involved with the organization from its birth in 1976. THPAC was important, groundbreaking, because it introduced the public to African-American artists who had been largely ignored. "Especially from 1976 through 1985," says Rutledge, "there were no producers for Black artists. People would say, 'We love your work, but where are we going to show it?' Thelma Hill at that time was growing, they were presenting at the Majestic Theater, and at BAM Opera House. They were moving moving, moving, moving. Larry Phillips, [ the founder of THPAC] was such a voice and a power."
Larry Phillips, THPAC Founder; photo c ourtesy of THPAC

The organization originally was the project of two best friends, Phillips, who started out as a dance therapist and teacher of children, and Thelma Hill,  who, in addition to being his  friend, was also Phillip's teacher for 13 years. A respected ballet  teacher and one of the founders of The Clark Center,  she was known as a visionary there.  "She was in Alvin Ailey's first company, and she progressed the Horton technique to a new level," Rutledge tells me. Unfortunately, she died tragically. "Geoffrey Holder asked her to make Thanksgiving dinner, she put a turkey in the oven, and went to sleep. Somehow the pilot light went out and she was suffocated by fumes ." In his grief, over her death Phillips decided to rename their Arts Center to honor Hill.  He also shifted its focus from education to presenting.

"This was the period of time right after the Afro," says Rutledge, "post 'Say it Loud, I'm Black and I'm Proud.' We needed a place to go after saying it loud, and being proud, we now had to , 'Say it loud, I'm Black and I'm presenting.' That's what Larry Phillips did".
Thelma Hill: photo courtesy of THPAC
"It was wonderful to have someone reach out and search for artists, to go out of his way to find young artists and give them a venue. He put all the people who needed to be seen out there, and he always took a chance. He presented The Beard Company, Eleo Pomare, Alfred Gallman, Fred Benjamin, Abdel Salaam and other people who were advancing at that time. He invested in not just the Black community, but the Latin community, and the LGBTQ community."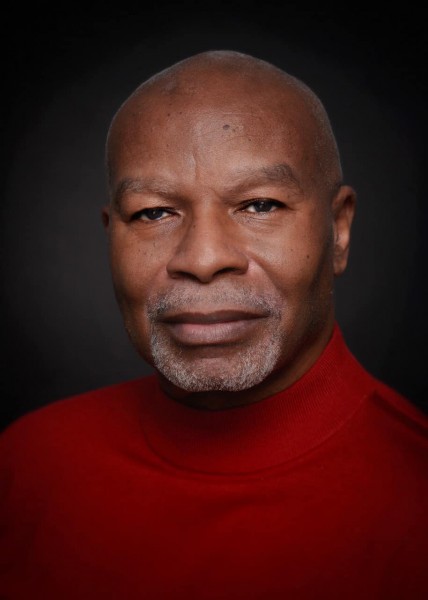 Alex Smith, Jr.; photo courtesly of THPAC
In October 1987,  the  dynamic Phillips died of pneumonia at age 50.  That could have been the end of the center, but it has continued on despite some  financial setbacks. Today chaired by visual artist, Alex Smith Jr.,  the oldest presenting  organization in Brooklyn  continues to champion artists of color at all stages of their careers. THPAC has launched  hundreds of choreographers and dancers who have received international acclaim and who now "give back" to the organization and its communities. Some of  the most familiar names at the moment are: Kyle Abraham, Camille A. Brown, Kevin Jeff, Ron K. Brown, George Faison, Urban Bush Women and Philadanco. And there will be more.

Generosity was crucial to Rutledge's early career, and today it continues to inform his work as a teacher, writer, and especially as a scout.  As he searches the boroughs on behalf of THPAC,  looking for talent that needs to be exposed and supported, he reminds himself that we artists are here to move the field forward.  "When you give something to  a young person, and give it from your heart," says Rutledge,"it touches them in a way they'll never forget. That is part of our mission,  supporting  the next, and the next, and the next generation of dancers and our peers…  That is our obligation as dance makers and dance commentators. We share.  That's what  being an artist is."
---
The Dance Enthusiast's DAY IN THE LIFE covers the stories behind dance/performance and creates conversation. For more behind-the-scenes stories from NYC and beyond, click here.
---
The Dance Enthusiast - News, Reviews, Interviews and an Open Invitation for YOU to join the Dance Conversation.