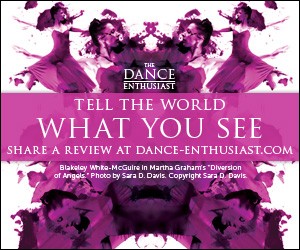 Related Features
Dancing Up Close to Anneke Hansen Dance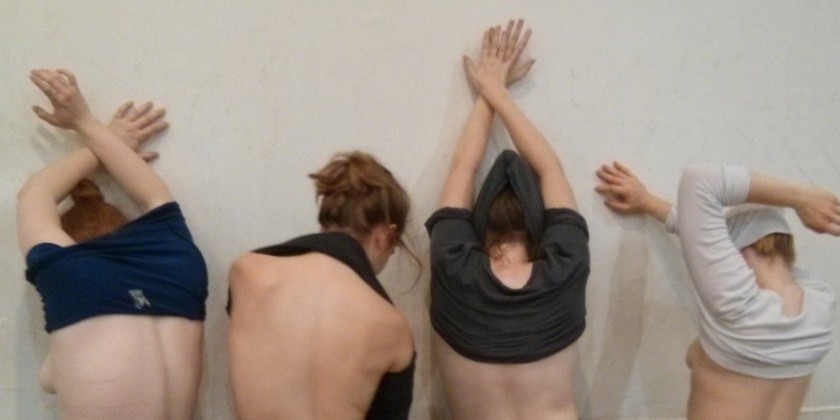 Exploring The Fact of Female-ness
she is not a comfortable thing at The Graham Studio Theater @ Westbeth
55 Bethune Street (at Washington Street, West Village)
Thursday, October 24 @ 8pm
Friday, October 25 @ 8pm
Saturday, October 26 @ 7pm & 9pm
---
Trina Mannino is @trinamannino on Twitter
Anneke Hansen Dance presents the world premiere of she is not a comfortable thing at The Graham Studio Theater @ Westbeth this October 24th through the 26th. In her evening-length quartet, Anneke Hansen's choreography contemplates the realities of female identity.
A Minute of Revealing the Body *
---
"The four dancers sweat, struggle, and concentrate. They are covetable and polite, thoughtful and bright. Things lurk beneath the surface, sometimes erupting and offering clarification or complication. These women stampede your vision with power and ferocious vulnerability, whip the space up with their movement, and wipe it down with their sweat-damp haunches before striding out on their own muscular legs," Hansen writes.
How Female Identity is Presented in Performance *
---
In addition to delving into "female-ness," Hansen is working with a set for the first time. While teaching in Mexico City last winter, Hansen was enthralled with the city's vibrant visual art scene. "There was a sense of movement, warmth and organic impulse behind a lot of the art," says the choreographer.
Artist Marta Palau's Cascada at Palacio de las Bellas Artes particularly moved Hansen. "For me, the snake-like sculpture demanded dance or I had to have some sort of kinesthetic reaction to it - either move around or through it."
Confronting Female Identity Onstage and Off *
While Hansen and her dancers rehearsed this summer, the rich imagery of Palau's sculpture remained etched in her brain. It was then she decided to bring on set designer Jian Jung to create their own haptic, movement-invoking set consisting of a suspended thread curtain in she is not a comfortable thing.
It seemed like a "fitting time to say yes" recalls the dance maker, longing to magnify both the performers and audiences member's visual and physical sensibilities. "I want them not only to feel the air on their skin, but to relate physically to a structure."
---
For ticket information and ticketing for she is not a comfortable thing click HERE. http://sinact.brownpapertickets.com
* We apologize but we typed the title incorrectly on our video! Anneke Hansen is premiering she is not a comfortable thing not she's not a comfortable thing.