The Dance Enthusiast Hits the Streets to Celebrate: Eight Over Eighty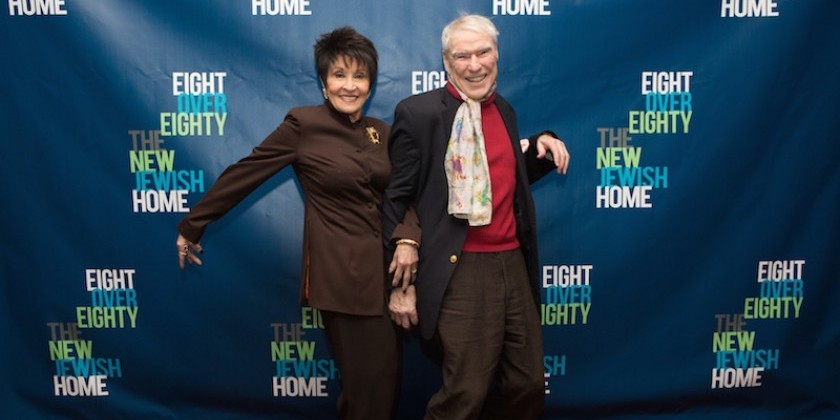 Chita Rivera, Jacques d'Amboise and Others are Celebrated
Date: April 11, 2016 
Venue: Mandarin Oriental New York
Event Producer: The New Jewish Home
Pictured above: Honorees Chita Rivera and Jacques d'Amboise kick up their heels. PHOTO CREDIT: ©A. Hoyer.
---
If you're connected to an organization that has been thriving since 1848, you know a few secrets about aging gracefully. The New Jewish Home, formerly Jewish Home Lifecare with three facilities serving over 12,000 people around New York City, started to bring their patrons and extended family together for an annual celebration three years ago. In 2016, they titled their gala - "Eight Over Eighty" and invited Chita Rivera, the marvelous artist whose dance in West Side Story never gets old, Jacques d'Amboise who began his career with New York City Ballet and continues to sail with his own National Dance Institute, actor and philanthropist Harry Belafonte, Caroll Spinney who has performed the voice and movements of Sesame Street's Big Bird, designed by Jim Henson, and Oscar the Grouch since their inception in 1969, and Keith Reinhard, an ad man who inspired Mad Men. Also honored in this gala was The New Jewish Home's long time sponsor, Joy Henshel looking very chic and alert in a short red dress, a testimony to living well. Gossip queen, Liz Smith, also being honored, was unable to attend.
Honorees Chita Rivera, Caroll "Oscar the Grouch/Big Bird" Spinney, and Jacques d'Amboise. PHOTO CREDIT: ©A. Hoyer
Octogenarian photographer Bill Cunningham was on hand to shoot for The New York Times, which published a photo of the white haired Spinney sided by d'Amboise and Rivera. Cunningham said "Eight Over Eighty" was one of four jobs he had that evening - more evidence of his stamina, despite his 87 years!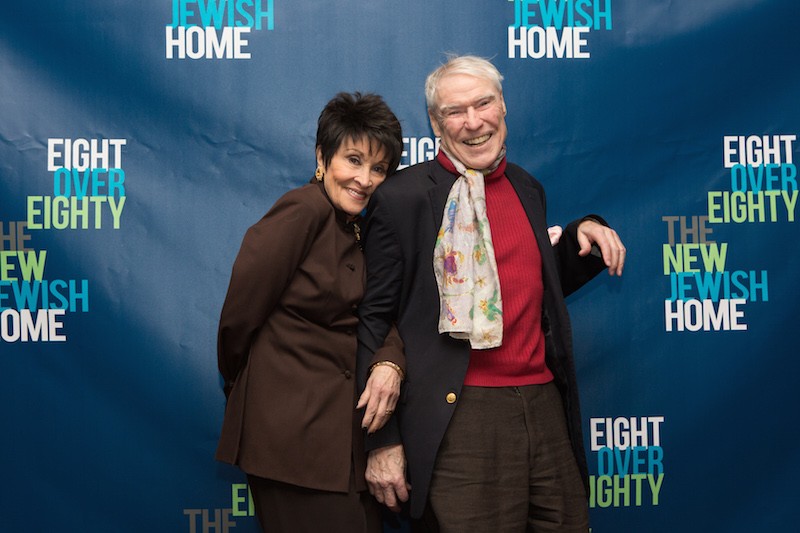 Honorees Chita Rivera and Jacques d'Amboise. PHOTO CREDIT: ©A. Hoyer
Held in the Mandarin Oriental New York on the 32nd floor where the patterns of Central Park are distinct, caterer Tom Callahan provided delicious food, including smoked trout on wafer thin potato pancakes. Rivera wearing a brown pants suit answered a question as to why she danced by saying with a shrug, "I think most dancers would say the same, because I had to." She and d'Amboise seemed as buoyant and effervescent as always. All the honorees have had multi-dimensional careers. When Reinhard won a lifetime achievement award in 2015, Allen Rosenshine, chairman emeritus of BBDO said "Keith's unwavering belief that creativity was the key to brand building — rather than financial or logistic considerations — is the hallmark of his success, along with the fact that he is himself a fine creative thinker unafraid to explore beyond the conventional."