It's the LoudHound Movement!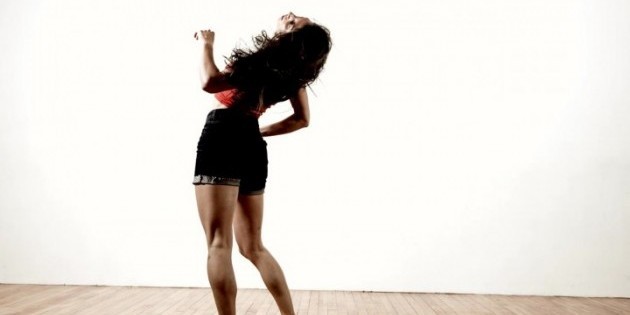 A Young New York Company Premieres In The Face of Hurricane Sandy.
LoudHound Movement Is Ready to Make Some Noise
Three of New York City's most promising movers and shakers prepare for their premiere performance at the Center for Performance Research
Saturday, November 3rd, 2012 ( reduced from a 3 day season due to Hurricane Sandy)

November 1, 2012
---
Tara Sheena for The Dance Enthusiast

It's time to make some proverbial noise. At least, that's what Catherine Coury, Mallory Rosenthal, and Brendan Duggan think. The three founders of LoudHound Movement see now as the time for young choreographers to start making bold, forward-thinking moves in the dance world, and they strive to do just that.

"Making work [in New York City] is so economically unstable if you want to do it yourself…that's why we wanted to work together: so we could help each other out with all of that," Rosenthal explained to me before fellow collaborator Coury's rehearsal at Dance New Amsterdam a few weeks ago. Their collective aims to pool resources in hopes of lessening the financial and logistical burdens many dance companies usually encounter. Everything from studio space to production costs to paying dancers is able to be split between the three collaborators who, clearly, have to wear many hats in their duties for the collective. "What we need are people who are good administrators and can be proactive on their own," Rosenthal explained further, "But, also, be artistically driven, which is really hard to find in one person."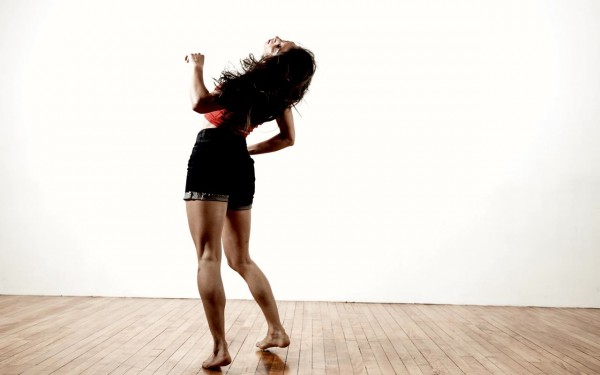 Dancer: Catherine Coury
Photographer: Nadav Havakook
 

As graduates of the dance programs at the University of Utah and Skidmore College, respectively, Rosenthal and Duggan relocated to New York City after completing their studies in 2010. They first met while working at a restaurant, making extra money where they could while pursuing their dance careers. Initial talks to start their own collective began earlier this year, but both the artists note that it did not become real for them until they got into the studio, stopped talking, and started dancing. "It was nice to be able to get in the studio and have a [movement-driven] discussion with somebody else who is kind of in the same place you are and has similar aesthetic values…just being able to kind of combine forces," Rosenthal remembered.

Combining movement forces meant administrative forces had to follow suit. This was where Coury stepped in. As a Development Associate for Gallim Dance and performer herself, her strengths seemed the perfect contribution to complete the LoudHound triptych.

They had their team and quickly began developing their mission and their very catchy name (which, Coury admits, took about four meetings alone to settle on). As working dancers themselves, they approached the idea of LoudHound as one that is informed by experiences working for dance companies in New York City. A large point of contention for them was compensation for their dancers. All three founders are explicit about how integral their dancers are to their respective creative processes, and they all felt that the compensation should match that. Coury stated it was a large response to personal experiences as well as an article on the Huffington Post at the time by dance writer and scholar, Jennifer Edwards (http://www.huffingtonpost.com/jennifer-edwards/dance-art-income-wages_b_1568875.html). "If we're going to be complaining about it—there's no dance jobs out there that are paying—we need to change that," Coury said.
Dancer: Brendan Duggan
Photographer: Nadav Havakook

This reform of sorts meant ensuring their finances were in order before getting into the studio. Grants and a successful Kickstarter campaign offered seed money to fuel the LoudHound Movement machine. For the premiere performance November 2-3, 2012 at the Center for Performance Research (CPR) in Brooklyn, Coury, Rosenthal, and Duggan used their time in the studio to develop new works and re-develop old ones. Coury is taking on a brand new trio dealing with themes of vacancy and creating space. Citing her highly organized, "To-do list" method of creating movement as a habitual process, her usual methodology was thrown off a few weeks ago when she learned she would have to step in for an injured dancer. Though daunting, she echoes a notion all three members make clear: "This collective holds you accountable to make the work you want to make," she stated, "It's excuse-free."

This open and honest environment has provoked fellow founder Rosenthal to explore free structures and improvisation for the first time in her work. A duet for Coury and Tal Adler Arieli is a remounting of a previous work shown at emerging choreographer's festival The Current Sessions this past July. Working with poetry, short story, and narrative, text is something that has shaped the movement. Of this iteration for CPR, Rosenthal makes a point to note that it is "less about remaking it as much as it is letting it evolve."

Duggan is tackling a solo for the upcoming performance. In his process, the instance of peer feedback and self-reflection has become integral, especially for a choreographer who, in that past, has been used to getting so much input from his dancers. Having a constant conversation with himself in rehearsals allows that to guide and shape his creative choices. Of course, the aid of his creative counterparts, Coury and Rosenthal, does not hurt either.

With plans to pursue separate projects following their premiere performance, the trio plans to come back to LoudHound whenever they can, as opportunity and time permits. They realize their title as "emerging" and "young" artists maintains their humble attitude to growing their collective. "We are so young…we are still learning what we value in our own work," Rosenthal candidly admits. It is evident that the three founders know they want to see change in a dance world that is plagued with a lot of financial and administrative turmoil; this is their response, this is their reaction, and it will be seen next weekend in their work.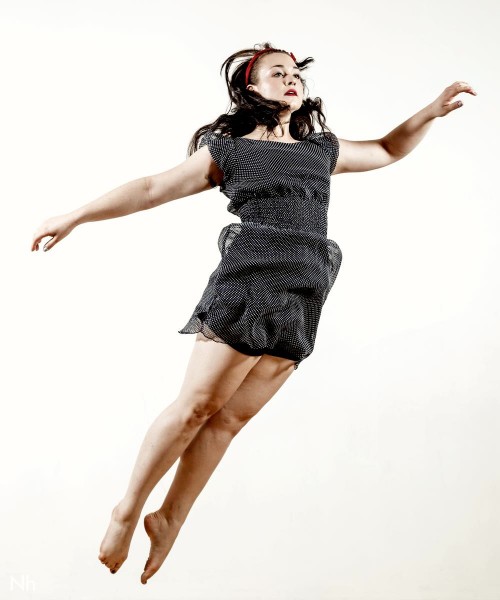 Mallory Rosenthal:
Photographer: Nadav Havakook

"I don't want dance to become a hobby," Rosenthal stated plainly. Duggan echoes that, stating, "If we make really great work, eventually the money will just be there. The support will just be there."

They are ready for your support. Loud and clear.

Catch LoudHound Movement's premiere performance at the Center for Performance Research, November 2-3, 2012 at 7:30pm. Tickets and more information at http://www.cprnyc.org/events/loudhoundmovement/ and http://loudhoundmovement.com.
---
The Dance Enthusiast's DAY IN THE LIFE covers the stories behind dance/performance and creates conversation. For more behind-the-scenes stories from NYC and beyond, click here.
---
The Dance Enthusiast - News, Reviews, Interviews and an Open Invitation for YOU to join the Dance Conversation.