Sarasota Ballet Returns to The Joyce with Mixed Bills Featuring the Works of Frederick Ashton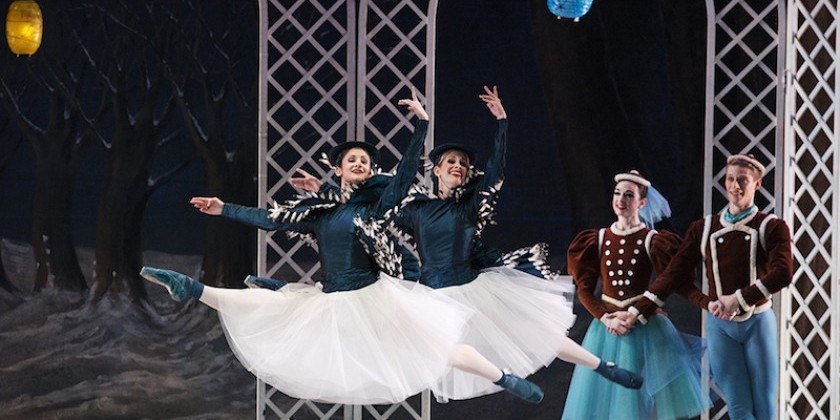 The Sarasota Ballet
Joyce Theater
August 14 – 19, 2018
For information and tickets, click HERE.
---
The well-heeled resort town of Sarasota has long been a mecca for visitors attracted to its pristine beaches along the Gulf Coast of Florida. In recent years, Sarasota has also become a mecca for dance fans, who travel there to see the Sarasota Ballet, directed since 2007 by former Royal Ballet dancer Iain Webb. Under Webb's leadership, the once-regional company has made a name for itself on the national and, indeed, international dance map. The company is particularly renowned for its sterling productions of the works of British choreographer Frederick Ashton, many of whose ballets are among the 20th-century's greatest masterworks.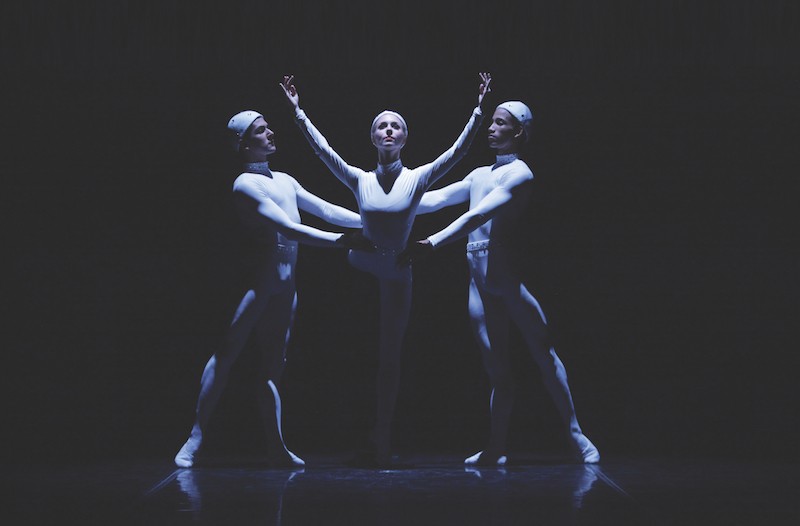 Victoria Hulland, Ricardo Graziano & Ricardo Rhodes in Ashton's Monotones II - Photo by Frank Atura
This week, the Sarasota Ballet comes to the Joyce after an absence of two years for an engagement beginning Tuesday and continuing through Sunday. The company will present two mixed bills, one of them celebrating the 30th anniversary of Ashton's death. That program includes Ashton rarities such as as La Chatte metamorphosée en femme, as well as more-familiar works.
Among these is Meditation from Thaïs, an exquisitely sensual pas de deux the British choreographer originally created as a pièce d'occasion for a gala performance of the Royal Ballet, which he long directed. Meditation was a hit at its premiere and remains among Ashton's most popular pas de deux.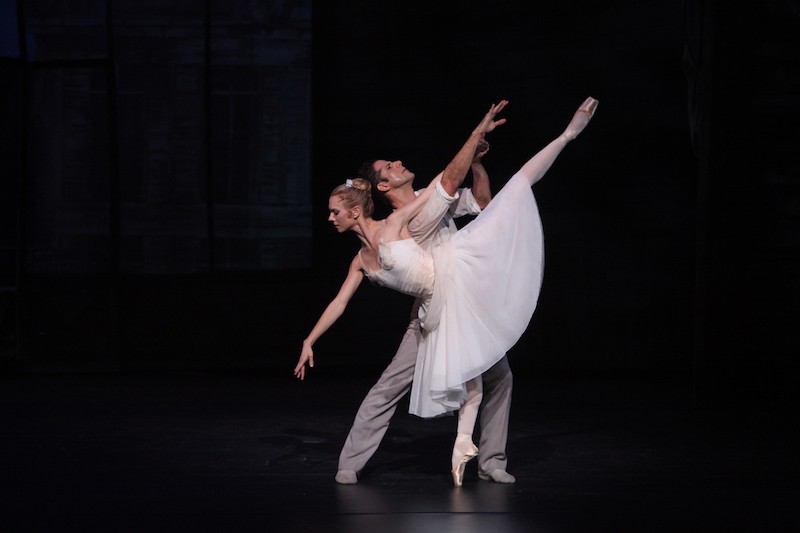 Victoria Hulland & Marcelo Gomes in Sir Frederick Ashton's The Two Pigeons Act II - Photo by Frank Atura
Also on that program is the final pas de deux from Ashton's The Two Pigeons (1961), which will feature Sarasota principal Victoria Hulland dancing with Marcelo Gomes, the beloved former American Ballet Theatre principal. Gomes performed the full-length version of The Two Pigeons in Sarasota in 2017, but this is the first time that New Yorkers will have a chance to see him in the role. His upcoming performances, on Saturday and Sunday, mark the first time that Gomes has danced onstage in New York since he resigned from ABT in December.
New York's loss is Sarasota's gain: The company announced in June that Gomes has joined Sarasota Ballet as a guest artist for its 2018–2019 season. The Joyce season allows audiences a first glimpse of that new partnership.
---
The Dance Enthusiast Covers The Stories Behind Dance Performance, Speaking with Artists and Creating Conversation
For more Behind-the-Scenes Stories of the NYC Dance World Click on our Day In The Life of Dance Section.