The Dance Enthusiast Takes Class ( And Writes About It)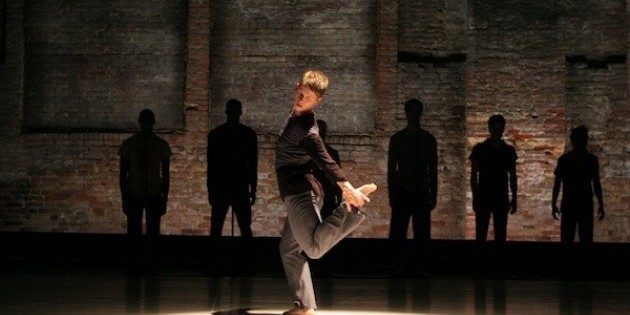 Tara Sheena Takes Class with Jennifer Nugent at Movement Research
The Dance Enthusiast Takes Class ( And Writes About It)
Dancing Class Taker and Writer: Tara Sheena
---
The Class: Jennifer Nugent's Modern Class

Location: Danspace Project at St. Mark's Church via Movement Research
131 East 10th St (at 2nd Avenue)
212.598.0551 I

The Days and Times: Varied

The Cost: 4/class
What You Should Bring:
Clothing in layers (it gets hot in the space very quickly), quick thinking skills, and stamina for the final stretch.

Why Tara Took Nugent's Class:
I have long idolized Jennifer Nugent from afar. She is a force to be reckoned with as a dancer, with a roster of credits ranging from David Dorfman to Bill T. Jones. I knew I was in for an exciting class. Like many of the great dance classes in New York, I had an idea of how popular the class was through the grapevine of dancers I run into on a daily basis. I was advised by more than one person to get there early to ensure a spot; for good reason.
---
Tara's Takeaway:
The first part of Nugent's class is all about energy. Channeling energy, giving it away, noticing it, and not noticing it. Partnering up and keeping gentle contact with our hands, we use calm pushing and guidance from one partner to the next to share our energy and build a light warm-up. I appreciate the subtlety and focus of this work.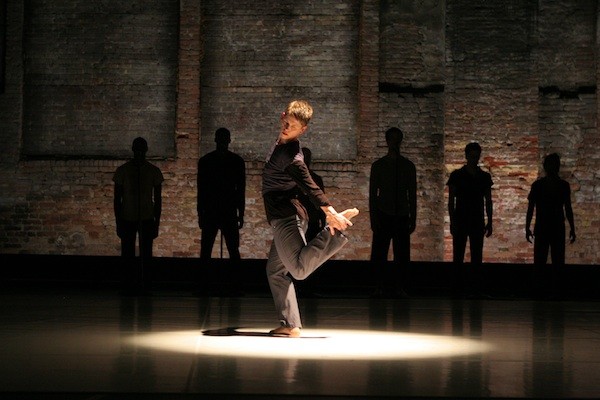 Jennifer Nugent Photo by Fabrizio Costantini -Courtesy of New York Live Arts
Moving on, we cover the gamut of a standard warm-up: plies (folding knee bends), lunges, arm swings, yet all the while, keeping the quiet tranquility we established earlier. I discover that I can easily direct my bodies power and use just the right amount of force without overexerting. Nugent sees this, too, making the sharp observation, "I can really see your sixteenth notes," during our arm swing exercise. That single comment injected new life into what, for me, has usually been an uninteresting, dance task.
The final phrase is all-out dancing for dancing's sake. And, why not? Physically exciting, directionally challenging, and kinetically charged—there is not much more one can ask for in a dance phrase. Plus, the combination featured one of my favorite moves of the moment: a fouette's (whipped leg action) turn initiated by the swerving pivot of my torso.
Nugent's class is at once calming and athletic; comprehensive and detail-oriented; physical and emotional. I suggest you try it sometime.
---
The Dance Enthusiast's DAY IN THE LIFE covers the stories behind dance/performance and creates conversation. For more behind-the-scenes stories from NYC and beyond, click here.
---
The Dance Enthusiast - News, Reviews, Interviews and an Open Invitation for YOU to join the Dance Conversation.