DAY IN THE LIFE OF DANCE: A Celebration of the Life and Legacy of Tina Ramirez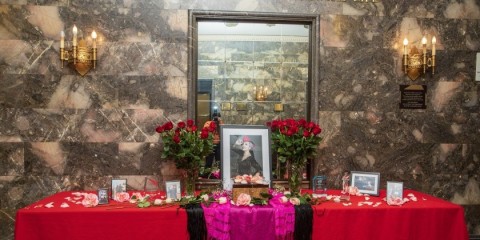 A crowd of friends, colleagues, and admirers gathered to pay tribute to Tina Ramírez, the late founder of Ballet Hispánico, on Saturday, February 18, filling the Kaufmann Concert Hall at the 92nd Street Y. Ramírez, who died last September, at 92, was a dynamic figure who expanded opportunities for Latino artists and enriched New York's cultural scene. She had resigned her post as artistic director in 2009.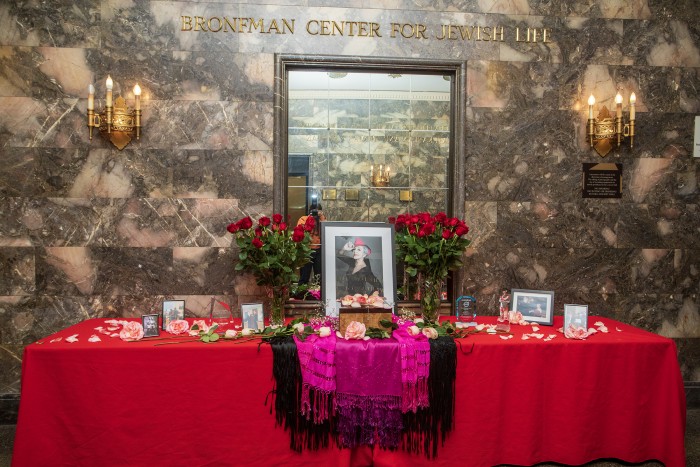 Photo courtesy of Ballet Hispánico
The atmosphere was uplifting, not somber, at this event, dubbed "A Celebration of the Life and Legacy of Tina Ramírez," as associates recalled her work as a teacher and an institution-builder. Ramírez inspired generations of students with her optimism. She demonstrated the value of persistent effort, and taught them to lift their heads, drop their shoulders, and carry themselves with poise and dignity. Choreographer Sergio Trujillo commented that in addition to teaching her students how to dance, Ramírez taught them how to dream. As an artistic director, she nurtured talented dancers and commissioned new choreography, increasing the public awareness of Hispanic culture.
In addition to the speakers, who appeared both live and on video, students from the Ballet Hispánico School and members of the professional company performed excerpts from their repertoire. An Afro-Caribbean ritual opened the event, as young women in white dresses led a procession down the aisle, flexing their shoulders and flouncing their ruffled skirts. Santero Ángel B. García invoked the deities of the Yoruba pantheon.
Photo courtesy of Ballet Hispánico
Highlights of the dance program included the sprightly Jota de la Dolores, performed by students from the school, and excerpts from works by contemporary choreographers Ramón Oller and Annabelle López Ochoa.  In the Jota, young women in Aragonese folk costumes raised their knees, and clicked their heels in the air.  Lifting rounded arms, they tilted forward and back and played castanets, facing off in separate groups and joining in a communal round.
Isabella Vergara and Chris Bloom performed a duet from Oller's Bury Me Standing. While the relationship between the partners is initially symmetrical, it quickly changes to one where the man lies on his back supporting the woman on his upraised feet. This deeply felt performance made acrobatic lifts and changes of position appear dreamlike, with Vergara sometimes flying or reclining luxuriantly in the air.
Photo courtesy of Ballet Hispánico
Ramírez championed many choreographers during her career as artistic director, including William Whitener (Tito on Timbales), Graciela Daniele (Cada Noche…Tango; and Stages, in which Ramírez herself performed), and George Faison (Idol Obsession). She also nurtured the home-grown talent of company dancer Pedro Ruíz (Club Havana and Guajira).  Introducing López Ochoa to the repertoire in 2009, Ramírez's successor, Ballet Hispánico's current artistic director and CEO, Eduardo Vilaro, continued that tradition. On Saturday, the troupe performed an ensemble section from López Ochoa's Línea Recta of 2016. As the title suggests, this work features extended, balletic lines and formal patterns, flavored with Spanish gestures and sharp accents, and infused with this company's thrilling energy.
Some speakers recalled Ballet Hispánico's humble beginnings. Veteran dancer Nancy Ticotín described the original school as a small studio above a tuxedo shop, with low ceilings that the dancers could reach up and touch. Lifts needed to be rehearsed elsewhere. Here the petite Ramírez played castanets larger than her hands, and dispensed advice for life: "Never sell out. Always rise to the occasion," she told Ticotín.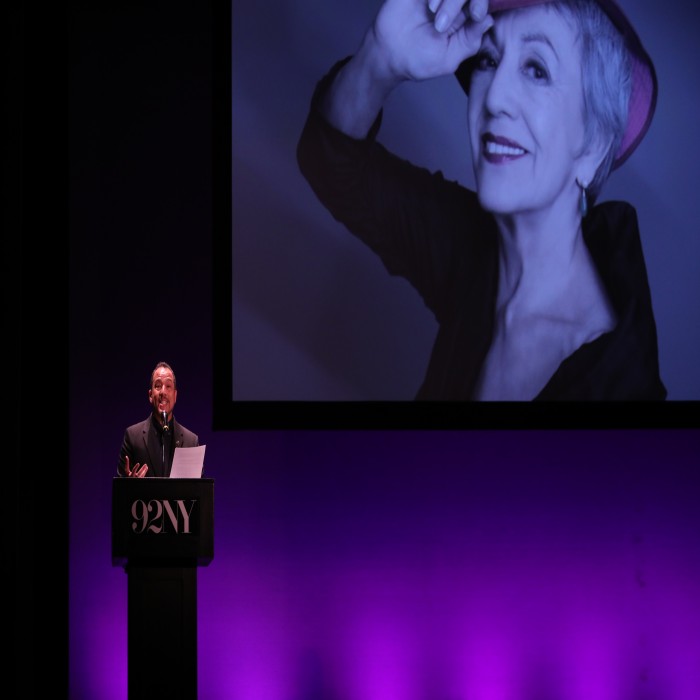 Photo courtesy of Ballet Hispánico
Educator and honorary board chair Jody Gottfried Arnhold described the company's current home, before its makeover, as a dilapidated carriage house with slanting floors and a pot-bellied stove in the corner. Nothing fazed Ramírez, however, who used to wear a special "get-home" ring when she toured, so she would have something to sell if the money ran out. Under her direction, the fledgling Ballet Hispánico, founded in 1970, went from touring state penitentiaries to performing at the Joyce Theater. Ramírez was awarded the National Medal of Arts, in 2005; and the carriage house is now a state-of-the-art dance center, on a block of West 89th Street that has been dubbed "Ballet Hispánico Way." According to Kate Lear, the chairman of Ballet Hispánico's board of directors, the dance company Ramírez founded is now the largest Latinx cultural organization in the USA.
Former executive director Verdery Roosevelt used a string of adjectives to describe Ramírez, her old friend. She was "focused, demanding, forthright, and tough," but also "thoughtful, generous, and caring." She had a vision, and was "creating for a future that still lies before us," Roosevelt said. A Venezuelan immigrant brought to the United States as a child, Ramírez received her first exposure to dance at Latin social clubs, and she understood the importance of community. Vilaro, an ex-dancer with the company and Ramírez's hand-picked successor, described his mentor as a "social warrior" who "modeled pride" in her pink, Gucci shoes. He recalled the impact of working with her on a program to assist children in homeless shelters. According to Ballet Hispánico marketing officer Elaine Delgado, "Tina knew how to bring the light of dance wherever she went."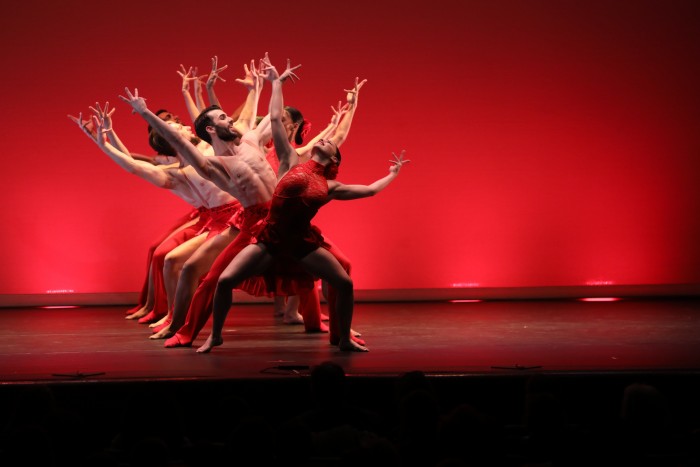 Photo courtesy of Ballet Hispánico
Throughout her life, Ramírez was greatly inspired by Latin music, and surely would have appreciated the tribute from celebrated bandleader and educator Arturo O'Farrill, who said, "Tina gave me wings to fly." Appearing on video, O'Farrill played a dreamy piano solo by turns delicate and roiling with energy. This piece seemed a perfect match for Ramírez's personality, and for her outstanding achievements.
---
The Dance Enthusiast's DAY IN THE LIFE covers the stories behind dance/performance and creates conversation. For more behind-the-scenes stories from NYC and beyond, click here.
---
The Dance Enthusiast - News, Reviews, Interviews and an Open Invitation for YOU to join the Dance Conversation.