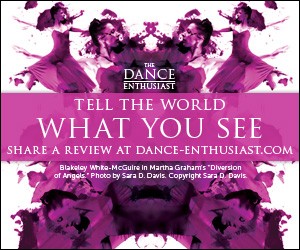 Related Features
The Dance Enthusiast Hits The Streets for The Gathering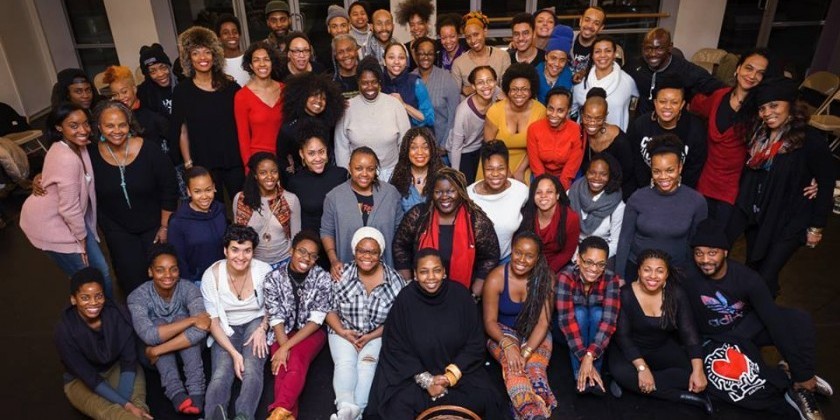 Artistic Nourishment-Finding a Space for Black Women Choreographers
THE GATHERING
January 17, 2016
Co-facilitated by Paloma McGregor and Shani Jamila
The Gathering 2016 Partners: New York Live Arts, The Field, Dance/NYC
THE GATHERING ADVISORY BOARD: Cynthia Oliver, Paloma McGregor, Maria Bauman, Marjani Forte, Nia Love, Michelle Gibson, Christal Brown, and Amara Tabor- Smith
Location: New York Live Arts
---
Surrounded by a sea of familiar faces and new acquaintances The Gathering, organized by choreographer Camille A. Brown, offered a friendly, family reunion vibe to its particpants. Mimicking the snow accumulating outside, people quickly filled the large studio at New York Live Arts for an afternoon of purpose and possibility.
The Gathering finds space for black female choreographers to interact with colleagues, allies, and supporters. The event began with two workshops facilitated by The Field, one on fundraising and another on budgeting, followed by the anticipated group gathering co-facilitated by Paloma McGregor and Shani Jamila. These phenomenal women led several activities during the three hour get-together that made it possible to acknowledge and honor the abundance of history, intelligence, and resources in the room. In addition to practicing choreographers and performers, there were writers, visual artists, scholars, and arts administrators present.
Camille Brown Introducing The Gathering; Photo by Melanie Greene
Brown offered a few opening words then handed the evening over to McGregor and Jamila who encouraged participants to offer up names of those who were instrumental in making The Gathering possible. Names of the living, as well as those who had passed on, were spoken to remind us of the collective, multi-generational community that has shaped our present and continues to influence our future in dance.
After establishing a covenant of considerations or responsibilities to honor, participants dispersed into small groups, which promised an intimacy not accessible by the larger. In pairs, all discussed their creative journeys and recalled one person instrumental in making their career  possible. In groups of five or six, we formed story circles taking turns to share impactful life moments. Periodically activities were punctuated with movement synthesis exercises to marry conversations of the mind with visceral sensations.
The Gathering 2016 focused on artistic nourishment and community. It is energizing to realize how we are reflected through others. Unfortunately given the length of time, we were unable to delve collectively into issues that affect black female choreographers in New York City. Understanding that these experiences are not homogenous, it would have been enlightening to share the varied ways this group of women works to navigate our dance scene - to learn the positive and negative elements that have been uncovered along the way. It was not lost on participants that the Association of Performing Arts Presenters (APAP) conference was taking place around the city. One wonders what conversations could have been had around this fact.
Although such curiosities were left unsatisfied, evidence of a supportive community for black female choreographers remains clear. There is still much work to be done. With determination and sincere gratitude for events like The Gathering the conversation continues onward.