IMPRESSIONS: Denishawn at Theatre at St. Jean, Produced by Audrey Ross
October 1, 2021
Choreographers: Ruth St. Denis & Ted Shawn
Producer: Audrey Ross
Dancers: Arthur  Avilés, PeiJu Chien Pott, Christine Dakin, Antonio Fini, Nina Jirka, Valentina Kozlova, Bradley  Shelver, Limón2, Sokolow Theatre/Dance Ensemble
Musician: Jonathan Howard Katz, pianist
---
Plaid? Green Plaid? Somehow I missed Ted Shawn's humor before. Shawn performed on the Vaudeville circuit, so perhaps he absorbed the knack for crafting character spoofs there. Arthur Avilés, a former member of Bill T. Jones/Arnie Zane Company and founder of BAAD!, performed Danse Américaine, choreographed by Shawn in 1923, on this Denishawn program. Titling this affectionate caricature in French makes you see the American, full-of-itself, brawny spirit from a foreigner's point of view. Avilés milks every moment, making you grin along with him in his green plaid suit and derby hat. He places each step with an airborne lightness. His infatuation with his aliveness, his snazzy shoes, and his every gesture are irresistible.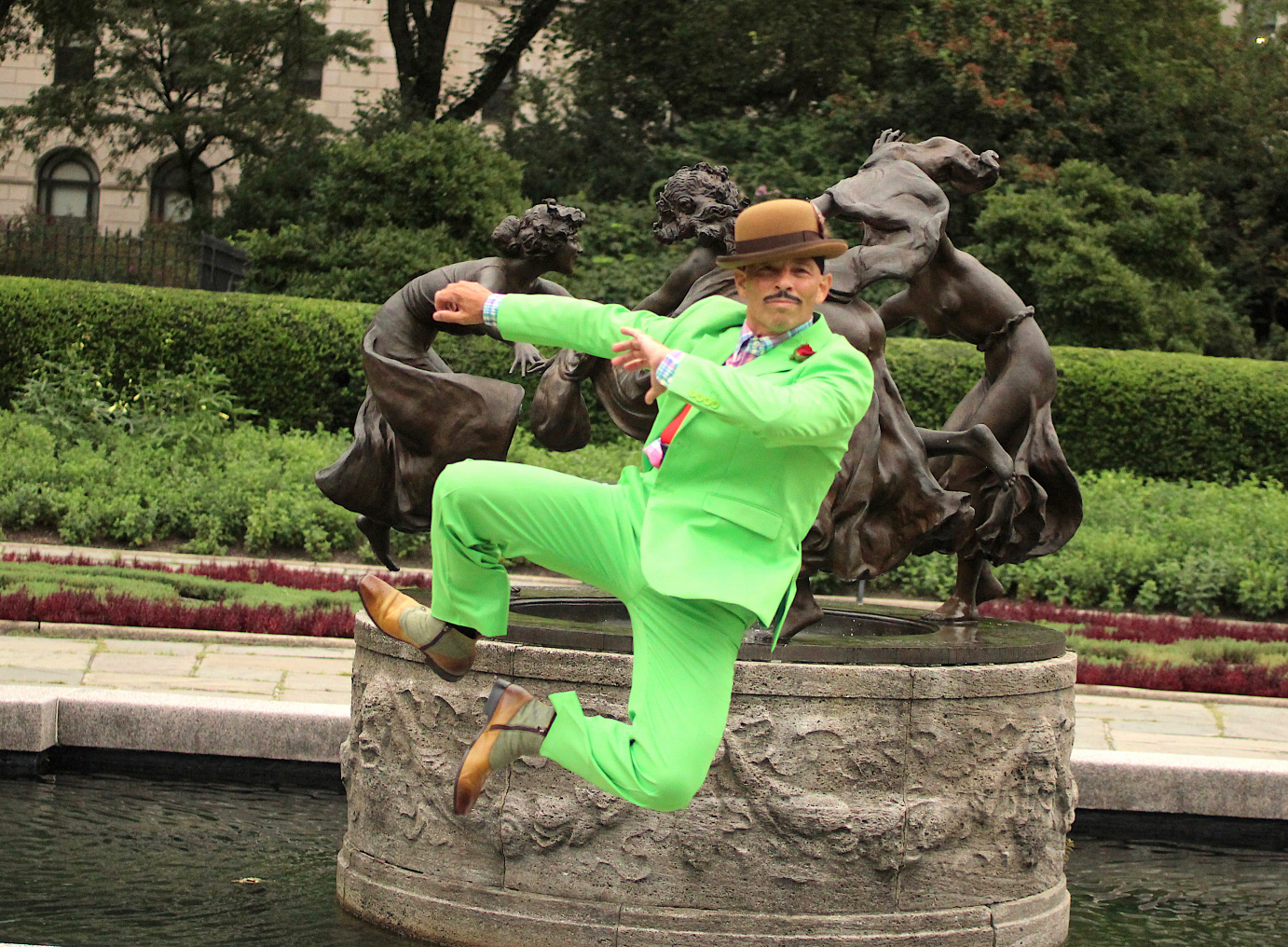 Arthur Avilés in Ted Shawn's Danse Américaine; Photo by COSTAS.
What courage Ruth St. Denis and Ted Shawn had, presenting what no one else had seen! The mystery behind creating indelible images — branding ahead of its time — is offset by the declarative nature of each pose. Their clarity of focus comes through in each of the dances that producer Audrey Ross assembled for this commemorative program. The evening of mostly solos opens with a unison dance for seven from Limón2 performing Floor Plastique (1916, Shawn), which opens with the child's pose, as taught and coached by Henning Rübsam, and a trio Choeur Dansé (1926, Shawn), taught and coached by Francesca Todesco.
Christine Dakin, former Artistic Director and longtime principal dancer with the Martha Graham Dance Company, gave me the chills while performing Waltz/Liebestraum, choreographed by St. Denis in 1922. From her first glance at pianist Jonathan Howard Katz, she exuded an immediacy, a femininity, a carefree embrace of rhythm and grace. While today's self-helpers tell you, "You are enough!", in the Denishawn era, celebrating an essence was not only enough — it was everything. The virtuosity of the performance comes through in her musicality and heartfelt performance.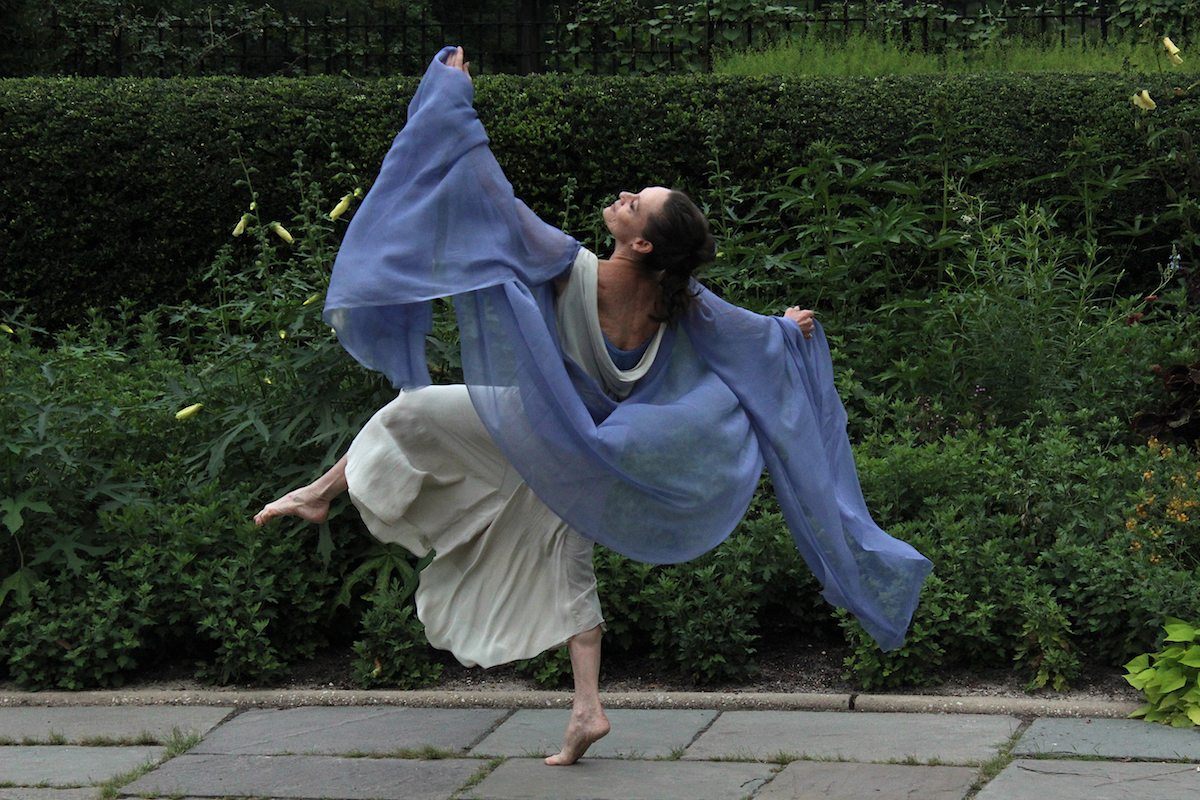 Christine Dakin in Ruth St. Denis' Waltz/Liebestraum; Photo by COSTAS.
Valentina Kozlova, former principal dancer with the Bolshoi Ballet and New York City Ballet, performed Incense (1906, St. Denis) with a majestic loftiness. Perhaps the most familiar of the Denishawn repertory, Incense feels like it could have been created in the 60s during the minimalist era, except its mystical air reminds one of the seances of the early 20th century. Barbara Gilford wrote in the New York Times on June 14, 1987, that Incense  "diverted Shawn from his studies for the ministry as he discovered the interconnectedness of spirituality and artistic expressiveness." 
Nina Jirka took on The Legend of the Peacock (1914, St. Denis), which was recreated for The Vanaver Caravan by Jane Sherman in 2006. The costume, re-created by Aletta Vett, dominates this dance, with its train that can also be held up to frame the face with painted feathers. The story behind the dance is that a woman was so enamored of her charms that she was transformed into a peacock in punishment for her vanity. The punishment does not come through so much, as the opportunity to strut and startle.
Antonio Fini, a principal dancer with the Michael Mao Dance Company and guest artist with the Martha Graham Dance Company, performed The Cosmic Dance of Siva (1926, Shawn), a pedestal dance that demanded a poker face and a one-legged stance.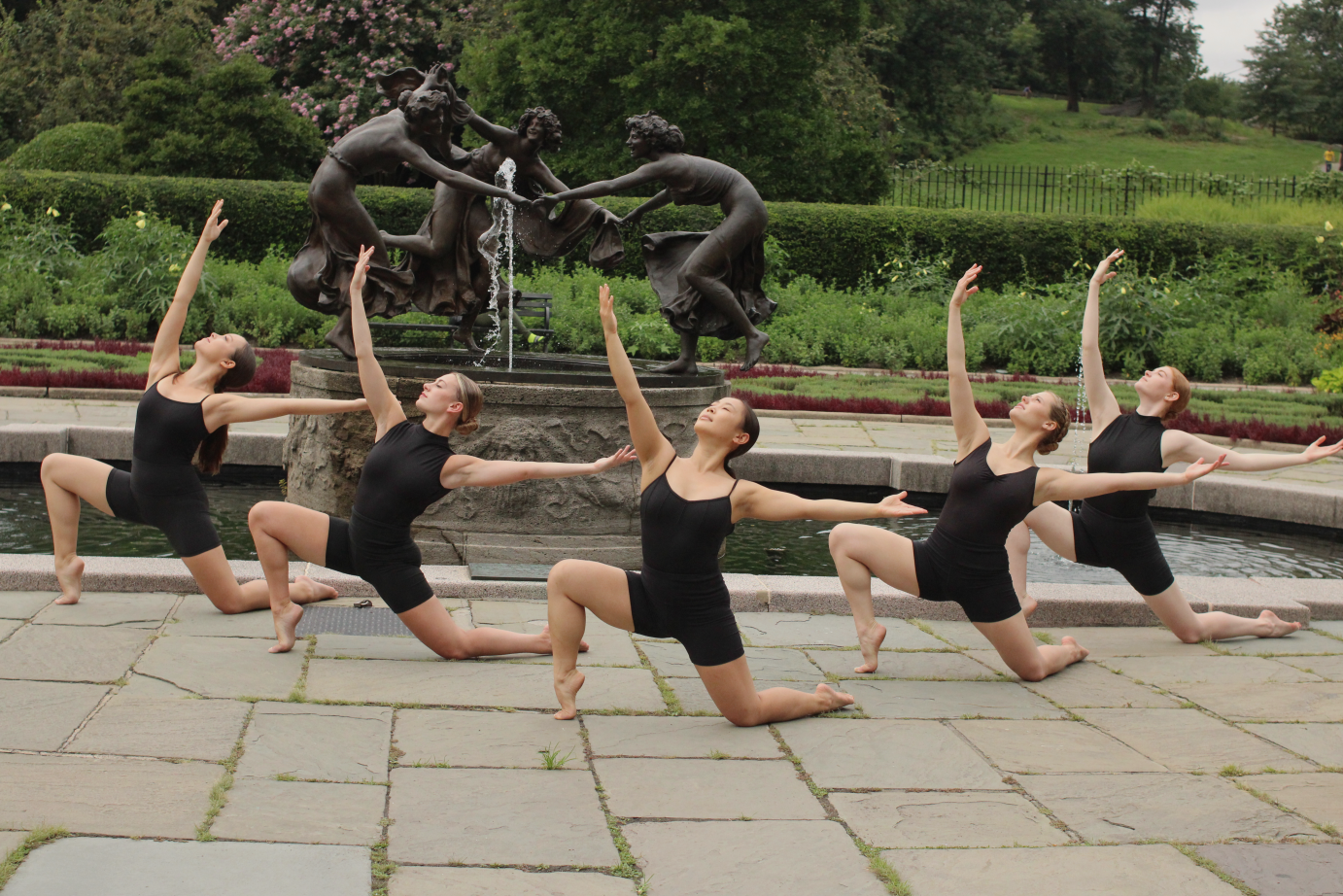 Limón2 in Ted Shawn's Floor Plastique, set by Henning Rübsam; Photo by COSTAS.
PeiJu Chien-Pott, former principal dancer and current guest artist with the Martha Graham Dance Company, exquisitely performed A Javanese Court Dancer (1926, St. Denis). 
Bradley Shelver, Metropolitan Opera Ballet principal, performed Japanese Spear Dance with such manly bravado you could imagine Ted Shawn first performing it to a he-man crowd in 1919. Shelver caused the audience to erupt in hoots of approval.
Ross, a first-time producer, explained her motivation behind this event by writing, "I was very saddened by the passing of Jane Sherman, the last living member of the original Denishawn Company, at the age of 101 in 2010, and the subsequent closing of the Denishawn Repertory Dancers. It has been my wish ever since to produce some of these dances that heralded the beginning of American Modern Dance so that they may be enjoyed and not forgotten."
---
The Dance Enthusiast Shares IMPRESSIONS/our brand of review, and creates conversation.
For more IMPRESSIONS, click here.
Share your #AudienceReview of performances. Write one today!
---
The Dance Enthusiast - News, Reviews, Interviews and an Open Invitation for YOU to join the Dance Conversation.