Related Features
Contribute
Your support helps us cover dance in New York City and beyond! Donate now.
One Night Only! The NYC Premiere of "La Chana" the Prize-Winning Documentary about Flamenco Dancer Antonia Santiago Amador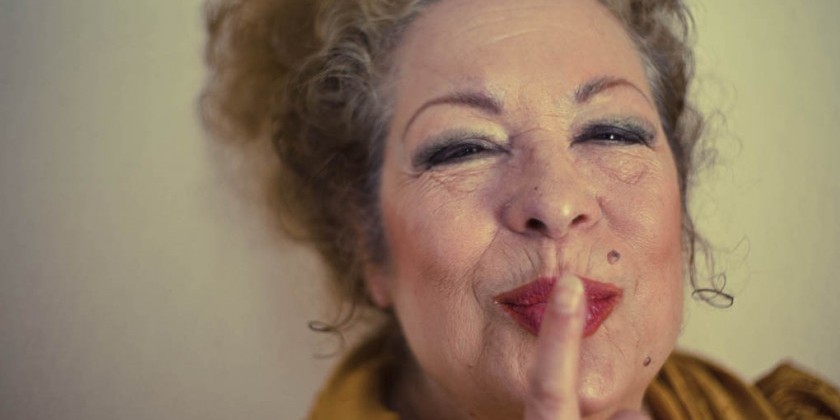 A Force of Nature "Live" and on Film at Merkin Hall
LA CHANA
When and Where: 7 p.m., April 11, at Merkin Concert Hall, 129 West 67th Street, in New York
How Much: Tickets are $35. Call (212) 501-3330, or visit merkinconcerthall.org
---
Director Lucia Stojevic has packed more than one story into her film "La Chana," the prize-winning dance documentary from 2016 that will make its New York debut on Wednesday, at Merkin Hall. Like its subject, the renowned flamenco artist Antonia Santiago Amador, known as "La Chana," the camera moves quickly as it attempts to keep up with all the complications of a passionate life. Love and betrayal, joy and anguish, are all present; and, along the way, the film treats viewers to some extraordinary dancing.
As the documentary opens, we hear the rattle of La Chana's heels, stamping faster and faster. A close up of a young woman's face, grimacing with ecstasy, comes into view, strands of damp blonde hair clinging to her head. This is a clip from the 1967 film "El Bobo." La Chana was 20-years-old then; and director Peter Sellars had brought his sensational discovery to Italy for a grueling series of takes that would record her art for posterity.
La Chana
A moment later, we see the fleshy countenance of a woman near 70, explaining what it feels like to lose herself in rhythm — for La Chana is still dancing. Now she sits in a chair, a tile slab beneath her feet as they dart through the familiar steps. She describes a transcendent experience. As her heels strike the floor, she says, she seems to wander through a labyrinth with many doors. Behind each door lies a different treasure, one room heaped with pearls and another with diamonds. In this exalted state, she inhabits a world of heavenly light and color.
Those not inclined to mysticism may scoff, but how, then, to explain the uncanny footage of La Chana performing? Behind all the mundane trappings of the old woman's home — the black-and-white photos in silver frames; the reclining chair where she rests her bum knee and pampers her cinnamon-colored poodle — lies a weird energy that manifests in the form of music.
"Whatever you hear, don't stray from the beat," La Chana tells her husband, Felix, whom she coaxes into clapping for her while they eat dinner. The beat, "el compás," lives in her head, and holds sway there. It has ruled her since she was a poor gypsy child, during the bleak years of fascist rule, when she listened to the radio.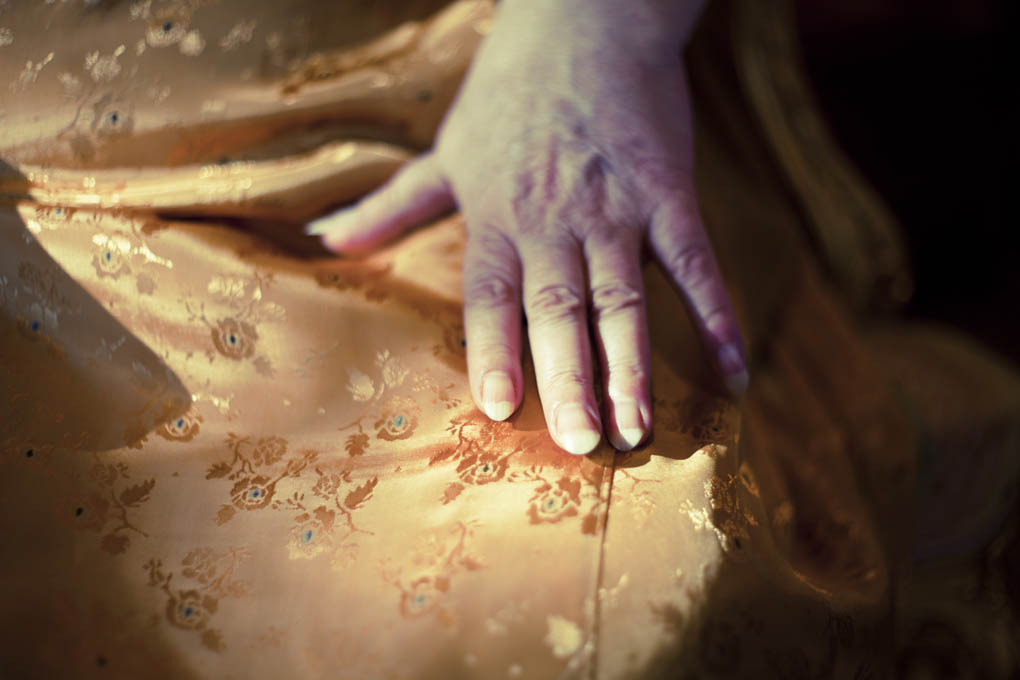 A Still from "La Chana"
When her old dancing partner, Antonio Canales, stops by to visit her, he tells the camera that in her youth La Chana danced so fast that some guitarists were afraid to play for her. Later, we see what he means. In a 1977 clip from the Spanish television show "Esta Noche Fiestar," La Chana dances at a frenzied pace. At first it seems she anticipates the music, but no. She is a frictionless receiver channeling music from some higher realm directly into her feet; and the nimble fingers of her accompanists are not quite nimble enough. When she comes to a sudden stop, waves of restless energy still seem to clash around her. At another point in the film, La Chana's daughter describes watching her mother perform on stage. "She was a force of nature that, by chance, on the outside, looked like my mother."
You might think such a phenomenon, a woman who not only breathes rhythm but also commands a powerful physicality and a volcanic temperament, would have an easy path to stardom. That was not the case. La Chana is a woman in a man's world; and, for better or worse, men have always surrounded her. Her uncle, the guitarist El Chano, was her early champion; but her first husband, Miguel de León (not named in the film) knocked her up and stole her from her family at the age of 17. She had already been performing for three years. La Chana claims that as her fame grew, however, de León grew jealous. He beat her; and for years he kept her from dancing. It was the cruelest thing he could do. Finally, when La Chana was 38, he dumped her.
Picking herself up, La Chana made a comeback. When fate allowed, she met Felix, a man who loved her enough to get out of her way. What came next is unclear, but when director Stojevic catches up with her, La Chana is giving master classes to the likes of Karime Amaya and preparing for yet another comeback, at the age of 68.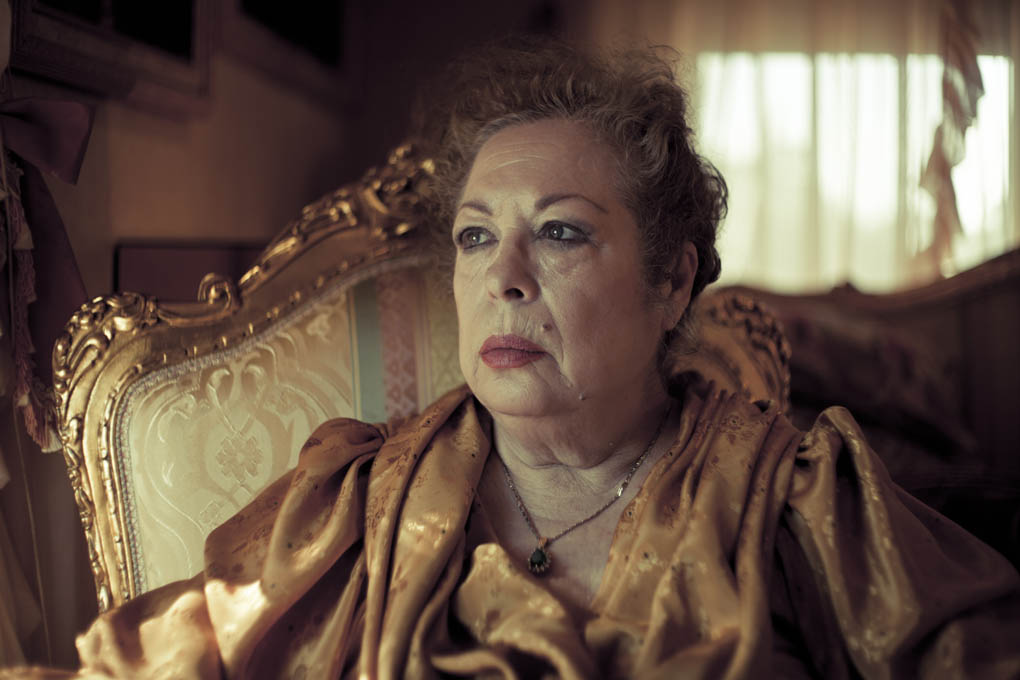 A Still from "La Chana"
Backstage, before a 2015 performance at the Teatre Nacional de Catalunya, in her native Barcelona, La Chana frets as she instructs her three, male accompanists. No guitars will be allowed this time, only hand-clapping and song. She tells the musicians that this is the purest form of flamenco, but perhaps she also worries that the audience will not be able to hear her.
When the moment comes, however, she is once again transfigured. The rhythm is still trying to get out, shaking her old woman's body; and energy radiates from the tips of her fingers when she lifts her arm to strike a pose. As she sits in her chair, her heels click feverishly. Her breast heaves. It's almost more than she can bear. But after a moment's pause she begins to dance again, faster and faster. She's still a dynamo.
Some may see La Chana as a feminist heroine, a woman whose strength and tenacity finally overcame the barriers men placed in her path. Others may see something else — a woman possessed by the spirit of music, a force more powerful than any human agency.
La Chana will be on hand to perform live, following Wednesday's screening.
---
The Dance Enthusiast Shares IMPRESSIONS and Creates Conversation.
For more IMPRESSIONS, click here.
Share your #AudienceReview of performances for a chance to win a prize.