MOVING PEOPLE: Jill Williams and Ramona Candy on the Clark Center's Legacy, Modern Dance Luminaries, and Why Arms Are the Most Expressive Body Part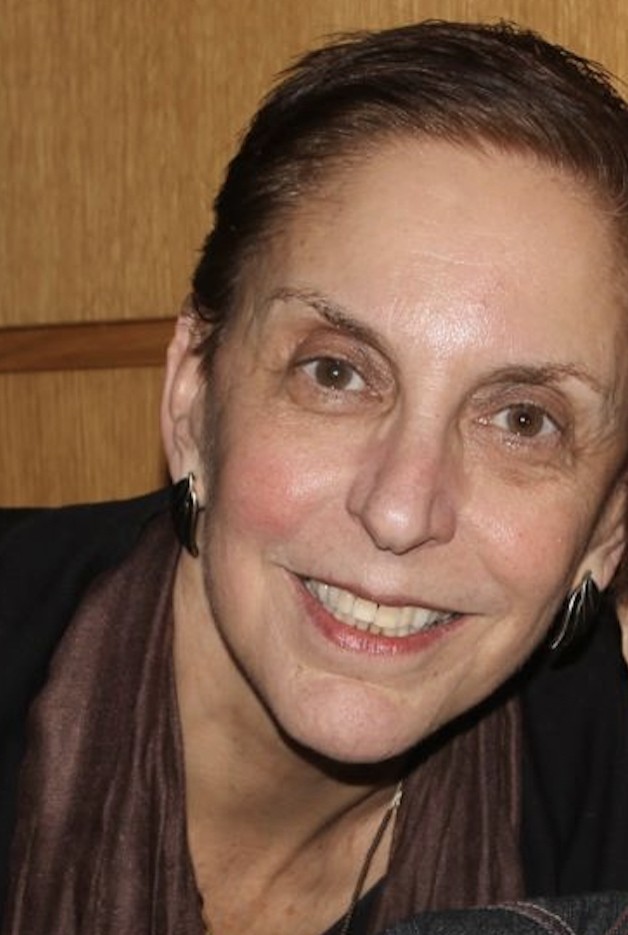 Jill Williams
Biography
For over 15 years, Jill Williams was affiliated with Clark Center for the Performing Arts; first as a student and then as a member of the esteemed faculty. She studied with Thelma Hill, James Truitte, Charles Moore, Pepsi Bethel, Lenore Latimer and Bertram Ross. She was also trained by and worked with Kathy Stanford Grant teaching Pilates. Jill also taught dance at the Alvin Ailey American Dance Theater School, The New Haven Dance Center, Wykeham Rise School, Ballet Hispanico and Mary Anthony's. For over six years, she has been immersed in extensive research at the NYPL and conducted oral histories for the project, Clark Center NYC.  Working with an exceptional group of artists, Clark Center NYC has presented over 25 events in NYC that include panels, presentations and performances that help to preserve the history and legacy of Clark Center.
Jill has a Masters of Arts in Dance Education from Columbia University Teachers College.
Photos courtesy of Jill Williams
Group shot includes Jill Williams, Ramona Candy, and Sheila Rohan
Ramona Candy
Biography
Founding dancer with the Charles Moore Dance Theatre, Ramona Candy studied at studios throughout New York City, including Clark Center, where she often substitute taught for Charles Moore's Dunham technique and Body Conditioning classes. A motivational artist, curator, arts administrator, accidental historian and occasional blogger, she continues to work in her community. She currently serves as Director of the Arts Council at St. Joseph's College in Brooklyn; is a founding board member of Clark Center NYC; works with several non-profit organizations presenting dance and art-making programming and is a founding member of the Future Historical Society, an oral history and art project at BRIC.
She has exhibited her artwork in galleries throughout the tri-state area and her work is in many private and public collections. Having performed in the first several years of DanceAfrica, she was thrilled when she came full circle in 2010, having her work as the featured art that year. Her art can be seen on the sets of several television shows and the film, "Black Nativity." Says Ramona, "Though it's difficult to decide which art form I embraced first, having communicated through movement most of my life, it's only natural that dance will always manifest in my works on paper and canvas."
Photos courtesy of Ramona Candy
1
What was the light bulb moment when you realized dance was your passion?
Williams:
I can't remember a time when I didn't love to dance; starting in the living room as soon as I could walk!
Candy:
The light bulb went on so long ago but dance lessons were a luxury. Feeding, clothing and putting four children through Catholic School was priority for my single mom.  I was beyond thrilled when my aunt started me at a neighborhood dance school at 13. My first dance production was at the age of 16, when I choreographed, costumed, drew, hand-lettered and mimeographed a program, used family and neighbors as performers and gave my block in Bed-Stuy, a full dance concert – "Mother Goose A Go-Go."
2
How and when did you first hear about the Clark Center and how did you become involved with the place?
3
How did the two of you get to know one another?
Williams:
Ramona I met at Clark Center when she was taking my class. I believe that she was dancing with The Charles Moore Dance Theater and subbing for him at Clark Center at that time as well. We've actually been in touch with each other since then.
Candy:
Jill was one of my teachers at Clark Center.
4
What was a typical day like for you during the Clark Center's heyday?
Williams:
Not sure there was a typical day.  Whenever possible, I began my day with Thelma Hill's Horton class at Clark Center. (Years later, Bertram Ross took over this time, and I took his Graham class).  I taught a body conditioning class at Clark Center (based on Pilates) a few days a week in the early afternoon and a modern class in the evening. I was often running around from one teaching job to another including assisting Kathy Grant at the Bendels Pilates studio.  I also demonstrated for Bertram Ross at Ballet Hispanico where he taught. There were so many terrific teachers at Clark Center and classes were so inexpensive.  I might take class with Lenore Latimer, Pepsi Bethel, Charles Moore or Marjorie Perces.
Candy:
Working full time around the corner at Cosmopolitan magazine, and running over to Clark Center for evening classes.
5
What is a typical day like for you now that you are working to preserve the Clark Center's legacy?
Williams:
I begin my day with at least an hour of exercise.  I like to work on our Facebook page, Remembering Clark Center, which has become a great space to build community. I might work on fund raising, correspondences, updating our website or planning for an event. I'm often in touch with our board members, Sheila Rohan, Martial Roumain, Sandra Rivera, John Claassen, Ted D. Williams and Joan Chanin.  I attend concerts; always looking for 'emerging' artists to include in our events. I'm always thrilled to hear from 'long lost' Clark Center alum.
Candy:
Actively involved in my life as an artist, mostly visual art, I continue to discover and delight in known and little-known facts about Clark Center, Louise Roberts, faculty and students. That discovery comes through oral histories – formal and informal, Clark Center presentations and the audience's impromptu involvement in relating history, and randomly running into someone who has a connection to Clark Center.
6
Who were your favorite teachers at the Clark Center and how did they influence you?
Williams:
Thelma Hill, Bertram Ross and Jimmy Truitte helped my technique and influenced my teaching style as well. It was actually Thelma who took me to Kathy Grant to study Pilates, but suspect that Thelma knew that Kathy needed an assistant.  I also believe that Thelma was responsible for Clark Center offering me a teaching position.
Candy:
Charles Moore, my mentor and with whose company I performed for many years, Jill Albert helped me to understand and love modern dance, Pepsi Bethel was a source of history and passed on the excitement of black dance, and Lucinda Ransom, a favorite ballet teacher who had a special way of teaching ballet – gentle, yet direct … and she taught me a lot about alignment and placement.
7
I would say that being involved with the Clark Center made me:
Williams:
appreciate so many forms of dance, our dance history and the incredible artists who paved the way. It's given me the opportunity to research our history, do oral histories with members and perhaps most important, renew friendships.
Candy:
feel proud to be part of a big, creative, learning and performance community.
8
How would you like to "move" your community?
Williams:
We would like to continue to build our community and introduce younger dancers to the artists, the work and the spirit that we enjoyed. We want to continue to present programs and panels featuring the dancers and teachers who helped to make Clark Center such an important place. We want to present the work of emerging choreographers and share the dances created by the master choreographers; so many who received recognition for their work at Clark Center.  It's also essential for us to document our work and share it. We welcome invitations from schools and other institutions to share.
Candy:
I'd like to move my community by encouraging Sankofa (going back in order to move forward); that everyone know their history and what makes them who they are — especially through the arts. That is what Clark Center NYC is all about and what makes me passionate about our past as dancers — and as people, in general.
Williams:
my family who continue to support my work. Of course, I adore the Clark Center Board who shares our vision. This includes Sheila Rohan, Martial Roumain, Sandra Rivera, John Claassen, Ted D. Williams and Joan Chanin. (Never forget founding members who have joined the ancestors, Loretta Abbott and Bruce Hawkins) We also hold in the highest esteem the dance masters who paved the way for so many of us. Also, the Library for the Performing Arts who have provided us with opportunities to share our work and where the Clark Center archives are housed.
Candy:
community, loyalty, history and being inspired.
10
My personal favorite dance move or moves is/are _____________.
Williams:
turning because, when done 'right' can be magical.
Candy:
Haitian dance moves, particularly yanvalou because I have an affinity to my Haitian heritage and  think Haitian moves in theater performance — and social dance — are warm and sensuous and joyous and just so satisfying.
11
The most expressive part of the body is _____________.
Williams:
the arms because they have the ability to communicate clearly to everyone.
Candy:
the arms especially when they are fluid and rippling, something I admired and learned from Charles each time I saw his arms move (Awassa Astrige). I once had a solo "Musudi" choreographed by Asadata Dafora that was arms, arms, arms and although I only performed it probably less than 5 times, I loved doing that dance. Eyes are also expressive and when you're watching dance, you can get to know the dancer just by looking at their eyes.
12
If I could create a dream concert with three dance pieces of choreographers, dead or alive I would include ____________.
Candy:
Katherine Dunham, Charles Moore, Garth Fagan because my background was solidified in the Dunham technique and what a gift it would be to see her work in concert, followed by just a couple of the many choreographers who were influenced by her.
13
Besides dance, I spend my time _____________.
Williams:
with family and Clark Center work.
Candy:
creating art, producing art events, sharing stories in Black history.
14
One of the best performance works I saw recently was _____________.
Candy:
"Phenomenal Woman" choreographed by Leyland Simmons and performed by Isio-Maya Nuwere at the Clark Center NYC Showcase in October because #1 I love the poem and the poet and the strength, grace and technique of the dancer, Isio-Maya, was the poem in motion. I was mesmerized by the performance.
15
What is the best piece of advice you've ever received? And what did you do with it?
Williams:
When Kelvin Rotardier told me to 'run' to Clark Center . . .  I did!
Candy:
To always surround myself with people who appreciate my excellence so avoid developing relationships with people who exhibit envy or talk down my ideas/dreams or harbor resentment for the things in which I excel.
16
What was the harshest criticism you ever received? And what did you do with it?
Candy:
I've never told this story, but I'm a big girl now and as I mentioned earlier, I try to practice Sankofa so here goes: I auditioned for a major dance school/company scholarship many years ago. I distinctly remember the faces of the judges and they seemed happy with what they saw. Though it wasn't exactly a criticism of my dance ability, however, I overheard one of the 'judges" say I was too top heavy. It probably was true then and remained true throughout my dance career, especially when I realized the body types of the dancers in that company that I've admired throughout the years. As a teenager though, those overheard words hurt. What did I do with it? Well, what I did not let it do, was deter me. Although I was not accepted in that contemporary dance school, I went on and found my passion in African/Caribbean dance with Charles Moore and never once thought about my size when I was onstage. It was pure joy performing with the company for over 20 years. Charles was much like Clark Center – he embraced and brought out the light in everyone!
17
I think social media is good for_____________ and terrible for_____________ .
Williams:
building an online community
criticizing others.
Candy:
teaching, learning, inspiring/being inspired and promoting good works and
people who don't read and have too much time on their hands.
18
What do dancers today need to know about the early Clark Center?
Williams:
Clark Center was a true performing arts center where everyone was welcome; regardless of ability or income. The dance program included some of the very best instructors as well as classes in stagecraft. Clark Center provided opportunities for small companies and emerging choreographers to work and to perform. A list of the dance professionals that can trace their beginnings to Clark Center is like a Who's Who of dance: Alvin Ailey, George Faison, Dianne McIntyre, Bill T. Jones, Hinton Battle, Kei Takei, Chuck Davis, Meredith Monk, Jawole Willa Jo Zollar and many others. Many distinguished themselves as choreographers, directors, dancers and teachers.
(For a more complete list, view the Clark Center Timeline )
Candy:
It was a safe, encouraging incubator for dancers and other performers and it embraced everyone (even if you were top heavy or bottom heavy or just heavy – lol). There may have been competition but you never felt it – it was healthy competition. It was a place you could be yourself while in your most fabulously glorious light.
19
The Clark Center recently celebrated 60 years of existence; what was the best part of the party?
Williams:
Being with great friends, with great music, amazing dancing and, for a few hours, being totally absorbed in 'the moment'.  (As our friend Marie likes to remind us, "Hard Times Require Furious Dancing.")
Candy:
Seeing so many Clark Center folks come through the door, and learning Mickey's Clark Center Shuffle.
20
I am looking forward to ____________.
Williams:
building on our community and the work we've done with Clark Center NYC; producing more events, presenting emerging choreographers, editing and sharing our videos on our Youtube channel, increasing our outreach and raising the funds needed to do this.
Candy:
doing my part to preserve dance legacy, honor history (SANKOFA) and living more joyfully every day. 
Moving People:  Celebrating People Who Power The Dance World!
Do you know of a MOVING PERSON  we should celebrate on The Dance Enthusiast?
Contact us at info@dance-enthusiast.com
Please take a look at our 10th and 11th Year - People Who Power The Dance World — The Dance Enthusiast A to Z 
Related Features
More from this Author