Related Features
Contribute
Your support helps us cover dance in New York City and beyond! Donate now.
A POSTCARD FROM FLAMENCO ARTIST SONIA OLLA... OLE!
Sonia Olla Flamenco Dance Company Prepares Two Fiery Shows for The Dance Series at The 14th Street Y! #getenthused
For More information and a link to tickets Click The Dance Enthusiast Listings Page
Sonia Olla Flamenco Dance at the Theater at the 14th Street Y
344 East 14th St (between 1st and 2nd Avenues), NYC
Wednesday, September 9, 2015 - 8:00pm
Friday, September 11, 2015 - 8:00pm
Saturday, September 12, 2015 - 3:00pm, 8:00pm
Sunday, September 13, 2015 - 3:00pm
---
I created Sonia Olla Flamenco Dance, in 2010 in collaboration with my partner and musical director, the flamenco singer Ismael Fernández. He hails from Seville, while I was born and raised in Barcelona. I was fortunate to study with some of the many of the legendary flamenco artists in Spain and have performed as company member and soloist sharing the stage with the great artists of our form: Eva la Yerbabuena, Antonio Canales, La Farruca, María Pagés, Rafaela Carrasco, Domingo Ortega, Aída Gómez, Alejandro Granados and the famed Nuevo Ballet Español. Ismael is from a long line of famous flamenco Gypsies known as "La Familia Fernández." He grew up performing in flamenco festivals around the world with his internationally renowned family, as well as with many flamenco icons.
In 2011, we premiered our production Entretiempo at the Teatro Lara of Madrid. It marked the first time I acted  as director, choreographer, and principal dancer. I loved it.
Sonia Olla and Ismael Fernández
After moving to New York in April 2013, Ismael and I began collaborating and performing flamenco in programs and festivals throughout the states. Some memorable highlights were dancing at Lincoln Center, at The Kennedy Center and Carnegie Hall as well as in the New York Flamenco Festival at Joe's Pub where we were thrilled to perform to a sold-out house last year. 
When we aren't performing, we are busy teaching flamenco dance and cante* classes. Here  we nurture local talent and increase the cultural awareness of our art. Recently, I taught and choregraphed for the music legend MADONNA as she prepared for her  upcoming world tour "Rebel Heart"!
See if you can catch me in this teaser! I am teaching MADONNA.
Our latest production at the Theater at the 14th Street Y is the culmination of the dream to have our own company of artists present authentic Andalusian music and dance in its most pure and improvised form right here New York. We have created two programs.
Our new work, Por los Caminos,  features flamenco in a traditional theater setting, where we display passion: rage, lamentation, exuberance and serenityin rhythmic work. The choreography reflects a blending of cultures, including the influence of Latin American, and Middle Eastern cultures on our medium. Por los Caminos has a cast of two singers (including Ismael), two dancers (myself  and Nino De los Reyes) and two guitarists (including Latin Grammy nominee Hernan Romero).
In Tablao Sevilla, our second work, we  attempt to recreate the "tablaos" of Spain. A "tablaos" describes an intimate cabaret setting where drinks are served and flamenco singing and dancing are performed. In Tablao Sevilla, audience members will sit at café tables in a theater-in-the round setting where they can relax, order a drink, and experience the excitement of  traditional flamenco. Tablao Sevilla will feature two dancers (again, me, and Nino De los Reyes), one guitarist, and my partner Ismael.
Nino De Los Reyes is quite accomplished, his versatility enables him to display various flamenco styles. He combines masculine dance technique with excellent partnering skills. While Nino plays with  footwork and rhythms, I emphasize not only footwork, but a full use of my arms and body. Nino's masculinity is the perfect complement to my more feminine expression of our art.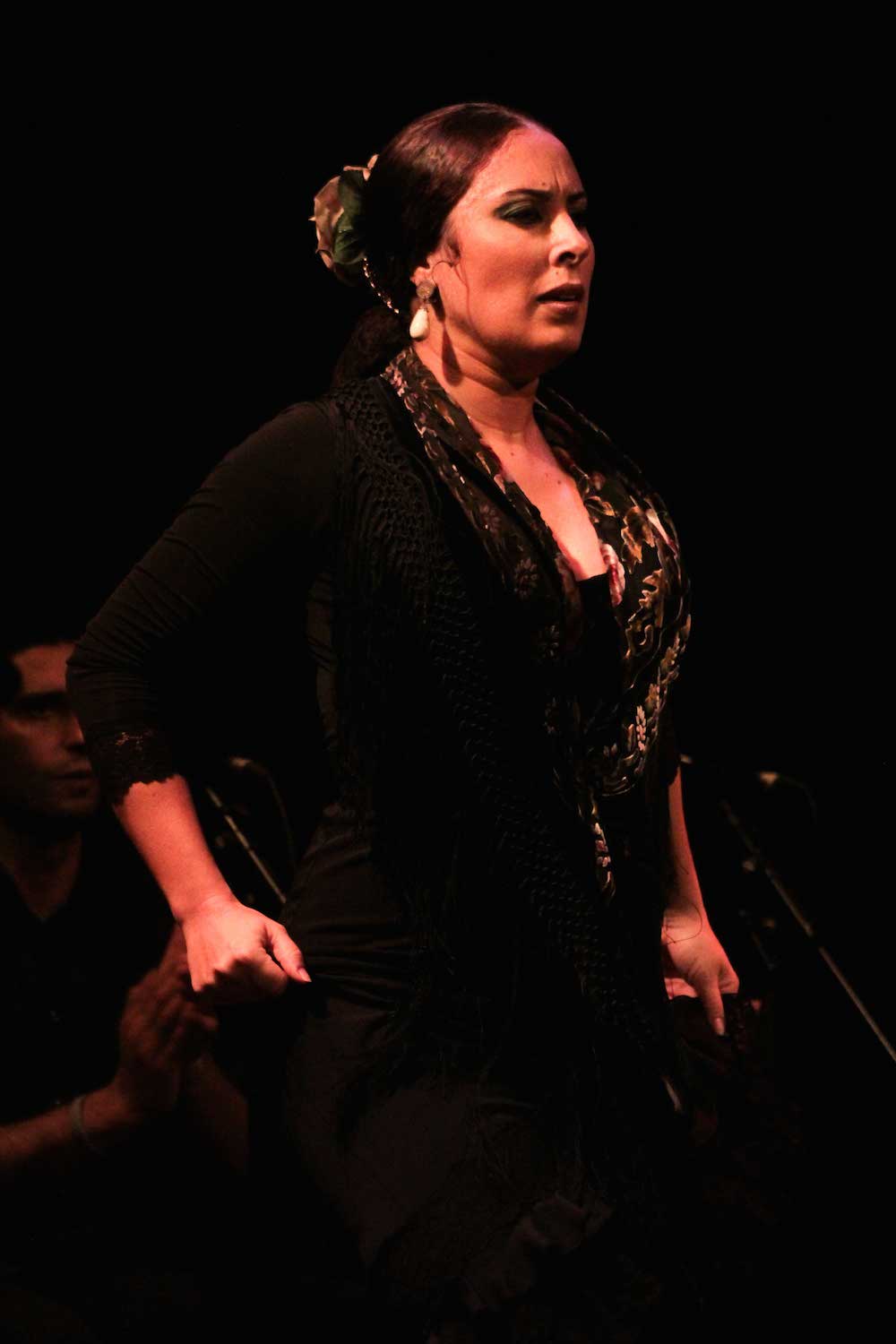 We cannot wait to present this exciting program (on Wednesday, September 9 and on  Friday through Sunday, Sept. 11-13) in association  with the Dance Series at the 14th Street Y.
We think New York is ready for some authentic flamenco, and we are ready to provide it. This is the real flamenco and it sizzles -- soon, you will see. Olé!  
---
*Cante is a "flamenco song", one of the three main components of flamenco. The other components include toque (playing the guitar) and baile (dance). Because the dancer is front and center in a flamenco performance, people often assume dance is the most important aspect of the art form - but in fact, it is the cante, which is the heart and soul of the genre.