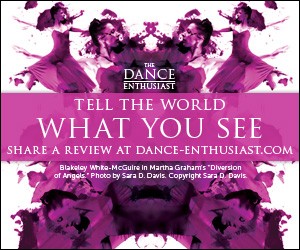 Related Features
A Postcard from Cherylyn Lavagnino Dance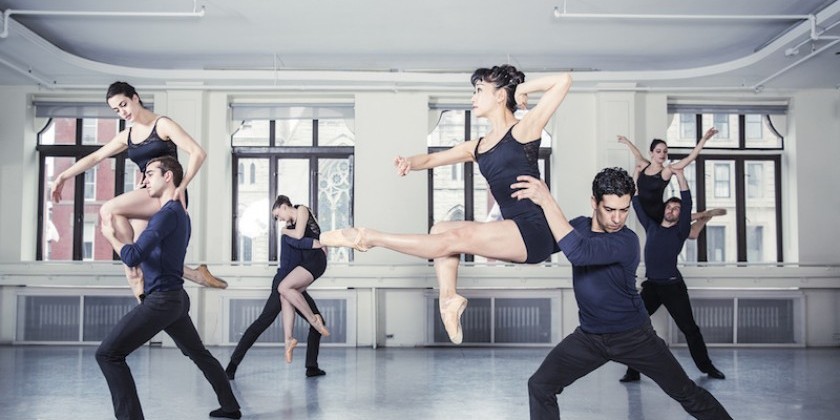 Cherylyn Lavagnino Dance will return to Danspace at St. Mark's Church May 14-16 with new work (Naděje) and repertory. For ticket information, go Danspace Project's website.
---
My company, Cherylyn Lavagnino Dance, is delighted to return for the seventh season to DANCE: Access series at Danspace at St. Mark's Church, New York City, May 14 -16. We are thrilled to present a brand new work, Naděje (Hope), live music and three repertory pieces each evening.
Both this year's premiere of Naděje, and RU, which premiered at Danspace in 2014, reflect my commitment to offer work with a political voice. I feel it's my responsibility as a choreographer to be able to express the struggles and courageous efforts of victims of oppression.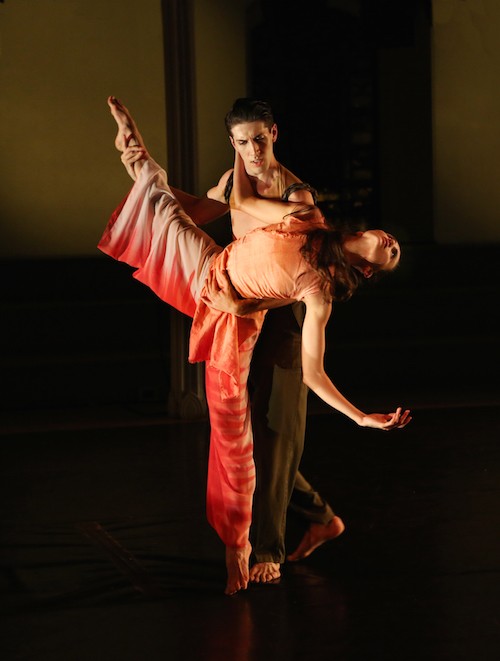 Cherylyn Lavagnino Dance in RU; Photo: Ella Bromblin.
RU was created in response to the plight of Vietnamese political refugees. The choreography for Naděje reflects the struggle of the Czech artists and leaders who fought tirelessly for their culture's identity and autonomy. Author/playwright Vaclav Havel's, Letters to Olga, visual artist Alphonse Mucha's Slavic Epic and Leoš Janáček's Violin Sonáta for violin and piano provided the research materials, while the rich cultural and political background of the Czech people inspired what became a layered play of repression and freedom expressed through movement motifs.
Cherylyn Lavagnino Dance; Photo courtesy of the company.
I'm excited that Janáček's Sonáta for violin and piano will be featured live at the upcoming performances, performed by Egyptian pianist Mohamed Shams and CLD resident musician and composer, violinist Jane Chung. Jane will also be performing her impressive original violin score for WILL, a piece I created in 2009. SNAPSHOTS, a work I choreographed in 2010, will also be presented.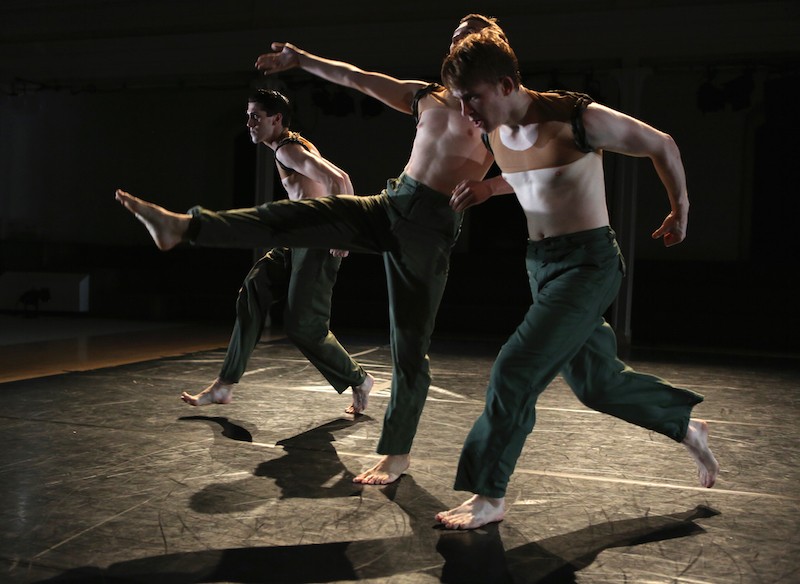 Cherylyn Lavagnino Dance; Photo: Ella Bromblin.
I'm working again this year with my wonderful group of thirteen dancers. Not only do they represent a community in the work, but also more than half of them have been my students at NYU/Tisch School of the Arts.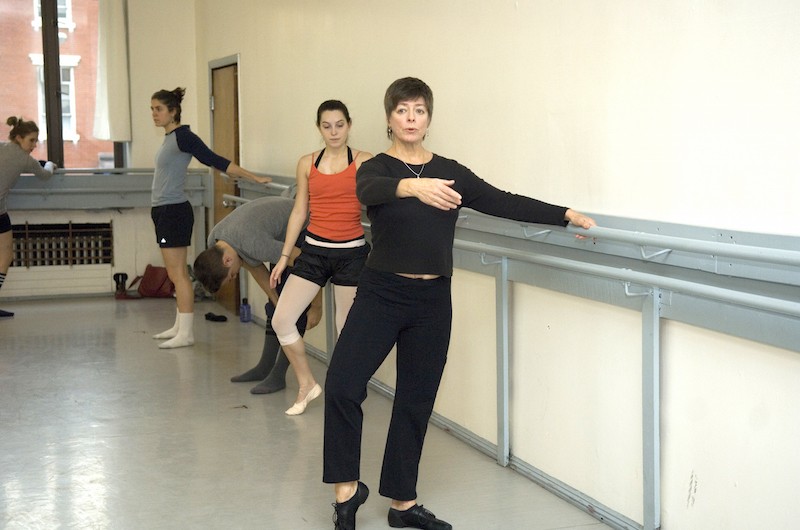 Cherylyn Lavagnino
Last year I left my position as chair of the Dance Department at the NYU/Tisch School of the Arts to refocus my energies on choreography. Although still working as associate arts professor – a full-time position – and still teaching ballet, I now have time to delve into my choreography and pursue my artistic vision.
I thank my dancers for their artistic eloquence and their sensitive and honest portrayals - they make the work resonate. My dancers' enthusiasm for the upcoming run is palpable, as is mine.