Jordan Matter Takes on Chinatown (Guerilla Style) with Performer, Heather Lang, from Broadway's SPIDERMAN...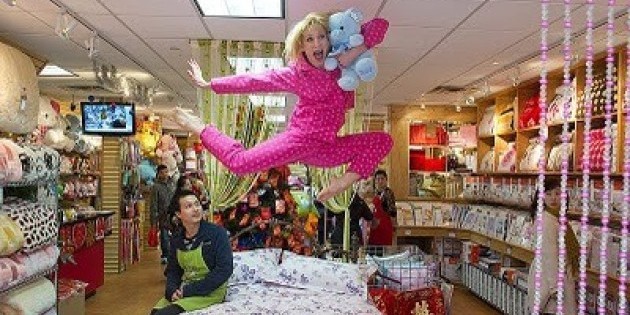 Über Photographer,Jordan Matter Sends Us A Video Postcard from Chinatown NYC with the help of performer Heather Lang, from The Broadway Musical Spider Man
Last week I spent the afternoon in Chinatown shooting Dancers Among Us with Heather Lang, a performer in the Broadway show "Spiderman."
As usual, I had no specific plans. Heather has great energy, so I figured we'd just improvise. I was attracted to the colors in the streets, but I didn't see a lot of potential for interesting scenarios. Plus it was (once again) really cold and windy, and I didn't think Spiderman could stand to lose another cast member to injury. So I decided to keep the jumping to interior locations.-Jordan Matter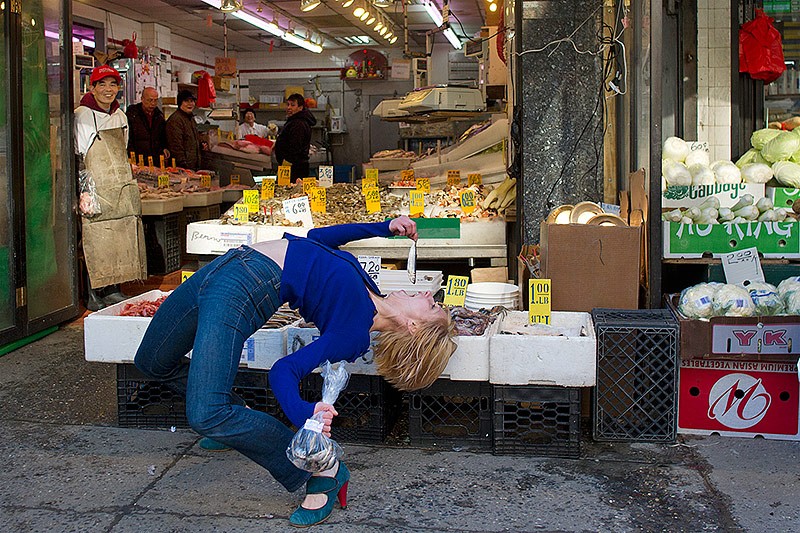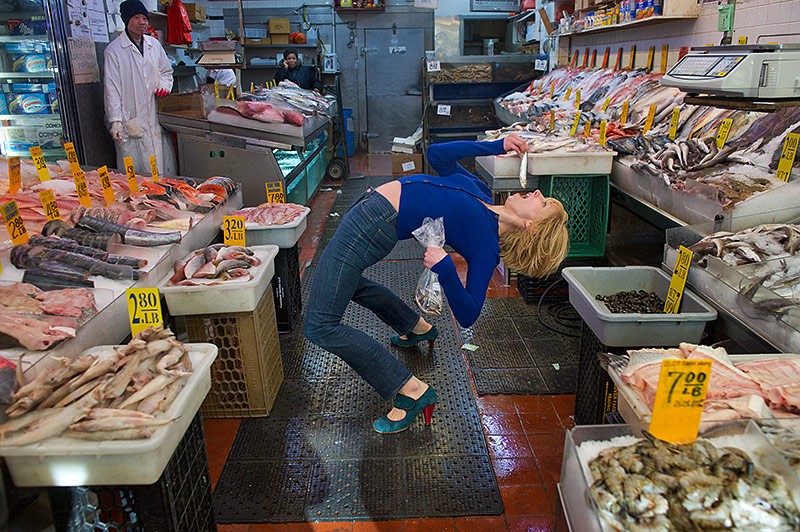 ---
The Dance Enthusiast is delighted to hear from you. Share your story with our enthusiastic audiences and be part of the conversation. Send a digital POSTCARD to The Dance Enthusiast at info@dance-enthusiast.com. Include your text (not a press release) and three to five properly credited pictures, or links to short video. If you have any questions, let us know.
---
The Dance Enthusiast - News, Reviews, Interviews and an Open Invitation for YOU to join the Dance Conversation.