The Dance Enthusiast Asks Mario Bermudez Gil of Marcat Dance
Marcat Dance, the brainchild of former Batsheva dancer Mario Bermudez Gil and his partner Catherine Coury, recently celebrated its first anniversary. Its inaugural year was full of international performances and residencies, and the company's momentum continues with performances this month in Shanghai and a new commission for the National Company of Wales in January 2018. 
Stacey Menchel Kussell of The Dance Enthusiast had an opportunity to catch up with Gil and Coury this past July during their residency at Teatro Canal in Madrid, Spain. The couple are subjects in her new film Intuition, which was shot on location in various sites throughout the city and is due for release in 2018.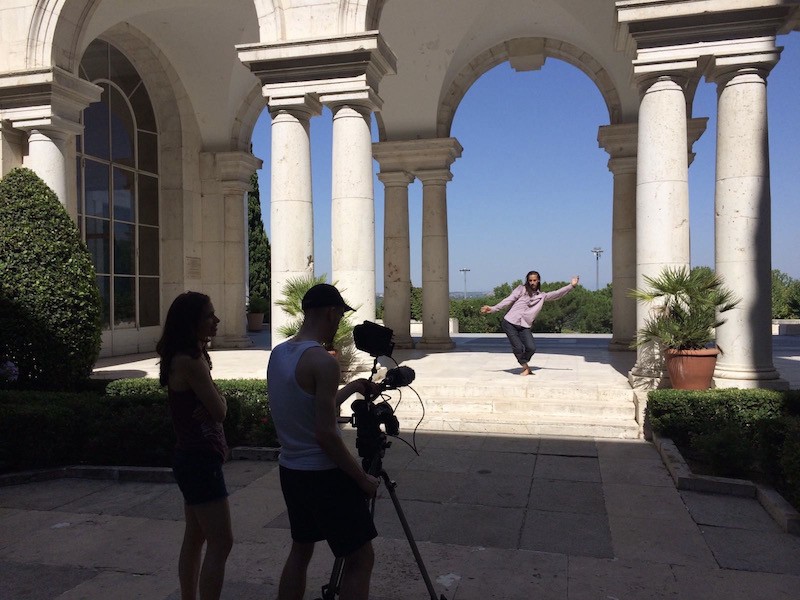 ---
TDE: What was the inspiration for Marcat? What are you aiming to add to the field? 
MBG: Creating movement was always on my radar. Dancing with the Batsheva company, I did a great deal of movement research which motivated me to create my own choreography. 
First, Catherine came into my personal life as a partner, and then became an artistic partner. Our goal as a company is to use movement to connect to a wide audience and communicate with people. Dancers and non-dancers alike. 
TDE: What is the new work that you created during this residency in Madrid? 
MBG: In this residency I created a piece called Codara. Codara was inspired by Concierto de Ararnjuez by Joaquín Rodrigo. It was the first piece I had created for Marcat in my home country, and I felt compelled to reconnect with Spanish imagery, especially antique images from the Spanish Civil War. The piece also explores power dynamics and considers the ideas surrounding slavery and heroism. 
Marcat Dance; Photo: Yarden Raz
TDE: What was the creative process like? How did your approach differ from other works? 
MBG: The process is always individual and based on the project and the dancers. A lot of my initial inspiration came from the music in Codara. Initially I set movement on Catherine and myself to experiment, and this is often what I do when creating a new piece. But, this residency allowed a lot of time for the dancers to explore the movement and develop their own voices in it as well. 
TDE: Your first year has been a great success, what are you plans going into your second year? 
MBG: We have had great opportunities this year, and we just want to keep composing work and connecting with communities all over the world. This new commission for the National Company of Wales will be really exciting, and we are aiming for more chances like this one to create full-bodied work. 
---
The Dance Enthusiast Asks Questions and Creates Conversation.
For more of The Dance Enthusiast Asks, click here.