More Audience Reviews
Contribute
Your support helps us cover dance in New York City and beyond! Donate now.
AUDIENCE REVIEW: ABT: The Future Starts Now (Finale)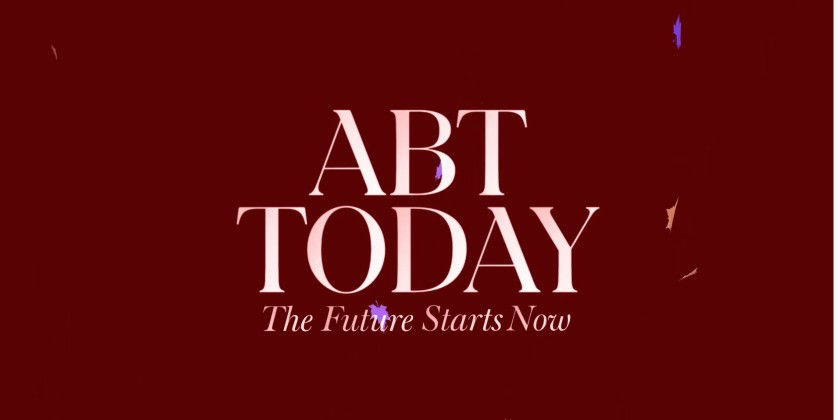 Company:
American Ballet Theater
Performance Date:
November 23, 2020
Freeform Review:
    American Ballet Theatre is celebrating 80 years of "innovation, diversity and dynamism" in American ballet. In celebration of 80 years they are presenting "ABT Today: The Future Starts Now" which premiered on November 23rd. This show is available for free on the dance companies YouTube page. There were four dances that were a part of this program. "Convivium" by Gemma Bond, "Touché" by Christopher Rudd, "David" by Pam Tanowitz and Jeremy Jacob and "Indestructible Light" by Darrell Grand Moultrie. I thoroughly enjoyed each performance. Each piece was briefly talked about before it was performed. It was nice to be able to hear what the choreographer's vision was and see how their piece developed. I appreciated the distinct differences between each piece. The dances were very expressive and you can tell that a lot of hard work and dedication went into preparing each piece of work.
 Out of the four performance pieces "Indestructible Light" by Darrell Grand Moultrie stood out to me the most. This piece had music composed by Duke Ellington, Count Basie, Neal Hefti and Billy Strayhorn. Costumes by Mark Eric and lighting by Oleg Balitskiy. This piece was inspired by the choreographers love for Jazz music. When introducing his work he talks about how he grew up listening to Jazz music and how it is a representation of his family and the people within the neighborhood he grew up in. From the moment this dance started I was instantly intrigued by the costumes, the interaction between the dancers and the choice of jazz music. This dance cast consisted of 6 dancers, 3 boys and 3 girls. This piece was very fascinating and entertaining because it took a different approach to ballet dance. I was impressed with the choreographer's ability to still demonstrate the classical ballet technique while incorporating the perfect amount of jazz elements to correspond with the classical jazz music. The choreography consisted of four different sections and in each section there was a change in music. There was also a brief change in setting during the second section which started with two boys and one girl on a wall. This whole section was made up of movement vocabulary that required the dancers to stay connected to the wall. As the section progressed different dancers had the opportunity to dance while utilizing the wall as well. The third section brought the audience back to the stage where a duet was performed which led to the fourth section that was also done on stage by the entire cast. This piece as a whole was very upbeat and fun. I enjoyed the musicality and different dynamic approaches . The dancers did a wonderful job with maintaining the soft and elegant quality of the ballet technique while still giving the fun and sassy energy of Jazz. With all of the beautiful work that was performed beforehand, this piece was the perfect finale to the program. It ended the night with a feeling of joy and happiness. 
Overall I was intrigued by the entire program as a whole and I am grateful that ABT presented the opportunity to enjoy new work with other people from all over the world. It was nice to be able to watch a performance while having access to the comments, thoughts and ideas of others that were watching through a live chat. Although Darrel Grand Moultrie's piece stood out to me the most I enjoyed all four performances. I appreciated the dancers dedication to each piece and storyline as well as the choreographers diversity in choreography.The fact that each performance was indefinitely different made it easier to get through the whole show without getting bored or distracted. By the end of this show I was definitely inspired and hopeful for the future of dance. I highly recommend this performance to anyone who is looking to enjoy new work or simply be inspired by the movement of dance. ABT did an outstanding job putting together new work during these challenging times and I look forward to seeing what else they have in store. 
https://www.youtube.com/watch?v=3O0fXIIemdE&t=3137s