AUDIENCE REVIEW: Alessandra Corona Performing Works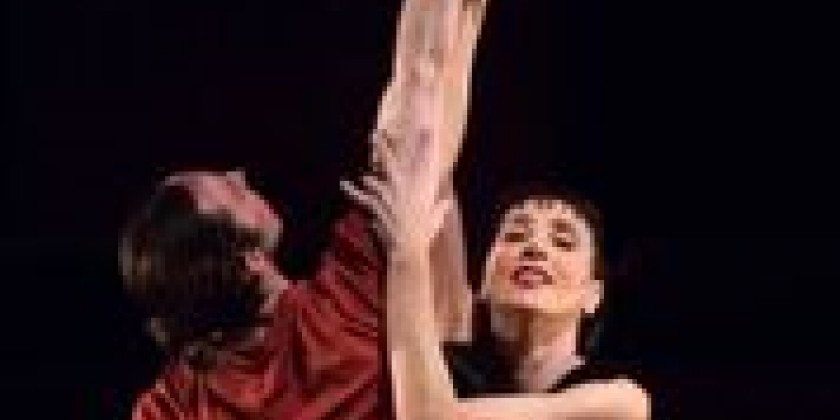 Company:
Alessandra Corona Performing Works
Performance Date:
June 2, 2019
June 1-2, 2019
"W2! (Women Too!)" by Manuel Vignoulle
"Interaction" by Guido Tuveri 
"Just Joy" by Guido Tuveri
Presented by Alessandra Corona Performing Works
The Theatre at St. Jeans, 150 East 76th Street, New York, NY
Reviewed by William Cubberley (Round About the Ballet) June 3, 2019
Alessandra Corona, former principal with Ballet Hispanico, and her company of excellent dancers landed at The Theatre at St. Jeans on the Upper East Side of Manhattan on a sultry rain swept early summer weekend which once their performance began suddenly seemed like a refreshing early spring! The company is looking very good and the dynamic, energetic artistry of its members—none more so than Ms. Corona—is consistent whether performing as a group or individually. They are a delight to watch.
In keeping with Ms. Corona's mantra to develop multidisciplinary works that integrate dance, music, theater, video and film arts, the two works on the program at the performance I attended included dance, songs, poetry, videos, and spoken text. 
Both evenings featured pieces by Manuel Vignoulle, the dynamic and edgy French choreographer, and Guido Tuveri, the prolific Sardinian choreographer and former artistic director of the Balletto di Sardegna in Italy. Vignoulle's work "W2! (Women Too!)" was performed at each program. Tuveri two works "Just Joy" and "InnerActions" were performed on separate evenings. 
With "W2! (Women Too!)", Vignoulle has been able to develop and explore theatricality in a way I have not seen in his other works. As cerebral as it is sensual, "W2! (Women Too!)" delves into the  evolution of the male/female dynamic in history from a contemporary man's point of view, and the corresponding changes in gender roles.Through the experiences of women from different periods and cultures, the ballet speaks of the transformation of the status of women over time and how this has influenced men's behavior. While at a few points the choreography seems a bit too direct (e.g., in certain gender representations), overall the choreography meshes well with the theatricality of the piece and there are segments throughout the work that are as sensual, fluid, and beautiful as anything Vignoulle has done to date. Musical selections are by Tchaikovsky, Corelli and Torelli, arranged by composer Thomas Lentakis and poetry and songs are performed by the poet/singer Parris Lewis (in excellent voice).
"InnerActions" (the Tuveri piece on the program I attended) is a voyage of consciousness and an exploration of relationships without emotional barriers. It features short video clips projected randomly and is danced to a collage of music and original compositions by Thomas Lentakis. According to the program notes, the choreography was developed with the collaboration of the dancers. In this case, Tuveri couldn't have had better collaborators! Who else could turn the heat of summer into the dewy mist of spring.
Author:
William Cubberley