AUDIENCE REVIEW: HOT TO TROT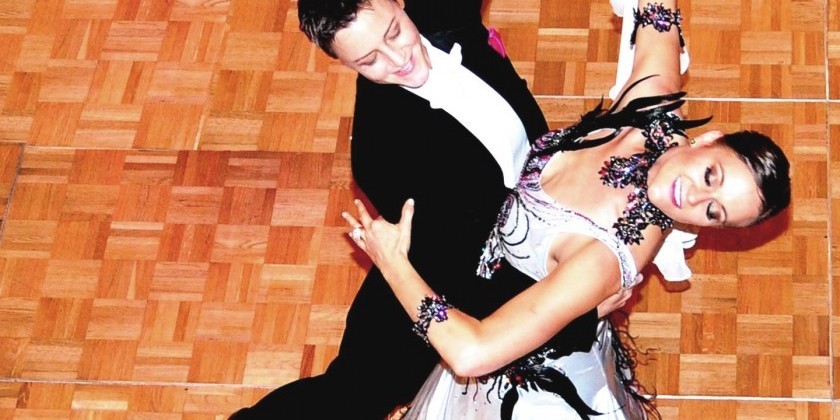 Performance Date:
August 16, 2018
Freeform Review:

Civil Engineer by day, ballroom dancer by night, Chris Phan took the photo of Emily Coles and Kieren Jameson who split their lives similarly. Gail Freedman, director and producer of the 2017 feature length documentary HOT TO TROT, explores the same sex competitive ballroom scene through the experience of two couples, one female and one male. With the smooth editing of Dina Potocki, the film is consistently interesting, though never as endearing as Marilyn Agrelo and Amy Sewell's 2005 documentary MAD HOT BALLROOM, nor as sassy as Baz Luhrmann's 1992 STRICTLY BALLROOM.
Freedman focuses most winningly on the dancers' personal challenges, one dancer being a diabetic and another being a former addict, and power dynamic between the couples. The dancers in the 88' HOT TO TROT seek recognition and proficiency, while honoring the staid formality of heterogeneous competitions. As the dancers prepare for their part in the quadrennial Gay Games, one is left wondering what else is happening in this world. Is an underground same sex ballroom blossoming, one with more inventive costuming and partnering?
HOT TO TROT, a First Run Features release, opens August 24, 2018 at the Quad Cinema, 34 West 13th St.
Author:
Deirdre Towers
Photo Credit:
Chris Phan