More Audience Reviews
Contribute
Your support helps us cover dance in New York City and beyond! Donate now.
AUDIENCE REVIEW: Janis Brenner presents "She Remembers Her Amnesia"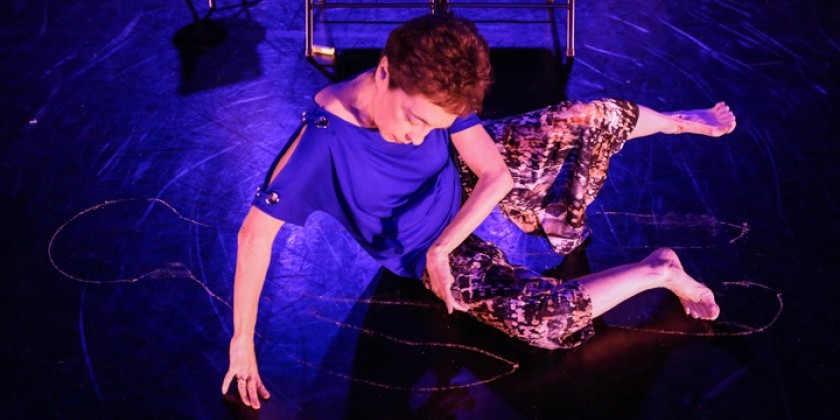 Company:
Janis Brenner
Performance Date:
11-09-2022
Freeform Review:
Janis Brenner takes her audience through a spectrum of emotions in her mostly one-woman show She Remembers Her Amnesia. She deftly juggles a variety of performative skills to tell the story of how an episode of amnesia led to the discovery of a brain aneurysm. Soon after, Janis reflects on the alarming amount of head traumas she's suffered throughout the years: a bus crash, a kick to the head, running into a wall, etc. What could easily be piteous accounts of these injuries and their consequences are made digestible. Janis is both funny and impressive with her array of songs and dances. From a folk song to disco-grooving to a spoken-word, ballad combination in the finale, she has us tickled and moved.
This very personal show progresses like a fever dream. We're tumbling through inner space. With distorted voices and exaggerated gesticulations, we aren't just hearing about her memories, we're feeling them. This atmosphere is also built by Jerome Begin's score and Mitchell Bogard's lighting direction. Sometimes whimsical. Sometimes meditative. And at one point especially, transcendental. A word should also be given to the on-stage assistant, Mary Lynn Gonsorcik, who mostly kept to the side but was a positive presence on stage, offering the audience visual aids. 
Janis Brenner is delightful, insightful, and touching. During the finale, Janis cries out to the ether, to the vast universe of her mind, or the one beyond. It feels primal, animal-like, coming from a deep place. Maybe it's a final cry for help, a final cry of desperation. Maybe it's a cry of finally feeling liberated in this new awareness of a serious condition. Or maybe it's the final battle cry because she will not go quietly when her world fades to black.
Author:
Christian Pinto
Photo Credit:
Julie Lemberger