AUDIENCE REVIEW: Dancing Through a Pandemic: Alison Cook Beatty Dance Virtual Gala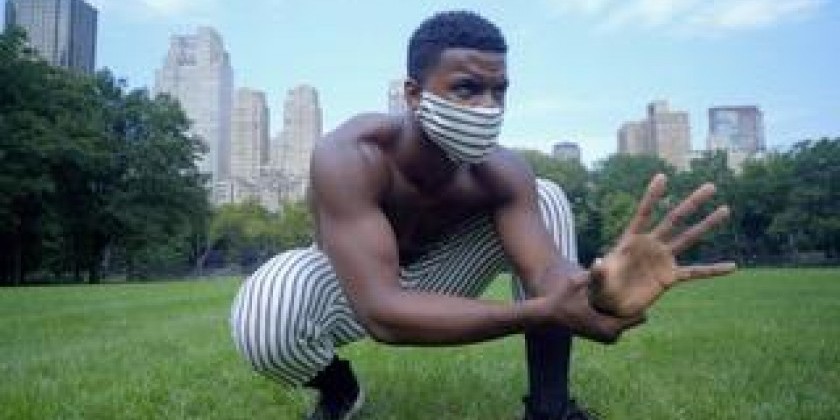 Company:
Alison Cook Beatty
Performance Date:
10/3/2020
Freeform Review:

On October 3, 2020, at 8:15 pm, Alison Cook Beatty Dance shared four new works that Artistic Director Alison Cook-Beatty had choreographed with dancers since Covid-19 hit NYC in March. The edited and pre-recorded performances had keynote speakers: Board President Mr. Gerald Appelstein, the company dance collaborating artists, and Ms. Cook-Beatty. They narrated the Virtual Program which included "Pieridae," "In Spite of, Because of...The Wallpaper," "Central Park Field #4," and "From My Window to Yours" (an excerpt).
Some words from Board Director Gerald Appelstein which accurately sum up the event: "Sometimes, in a very atypical circumstance, Art rises above its original intent, and becomes a snapshot of history, a placeholder of the human experience during an epic period."
Alison Cook Beatty Dance, founded in 2012, is a classically-based modern dance company exploring the universal human condition through expansive and emotionally driven works while exploring new approaches to finding unique creative expression. It is a 501(c)(3) nonprofit dance company based in New York City.
As a recent recipient of the second round of coronavirus relief funding from Dance/NYC, this Virtual Performance & Gala on 10/3 was supported. Viewers were able to subscribe in advance & the event appeared on Youtube through October. There were new pieces of Innovative Health Conscious Choreography, including iconic Central Park Staging.
Experiencing the event from home was truly a gift. Alison Cook-Beatty's choreography is breath taking & completely draws the viewer in. The dancers: Nika Antuanette, Niccolo Orsonali, Ricardo Barrett, Richard Sayama, Fiona Oba, Sasha Rydlizky, Carolina Rivera, and Vera Paganin, are all stand-outs. Her dancers are all not just technically brilliant, but gloriously beautiful, unique and committed to the work. Throughout the presentation we have a chance to "meet" the dancers, something we never do beyond a bio in a program. The diversity is astounding! The performers are represented globally.
All the works are memorable, but two in particular stood out. "Central Park Field # 4" is an ensemble piece shot on a baseball diamond in Central Park. We are first struck by all the dancers in brilliant costume design of baseball uniforms created by Ali Taghavi, music by Phillip Glass, and the seamless videography by Ellen Maynard.
Dancer Richard Sayama describes the piece in the following way:"'Central Park Field #4' embodies the synthesis of the raw athleticism and technique of dancers. The rigorous environment of sound, beat, and mask draws out the innate and raw strength of humans through the conduit of Alison Cook-Beatty's artistic choreography and style. The process of this piece has reconstructed perception of a person's mental and physical capabilities are to be far greater than originally expected."
The other piece that was so absorbing and multi-faceted was "In Spite of, Because of...The Wallpaper." There are three dancers, one seemingly isolated, the other two in an atypical duet. Dancers Nika Antuanette, Sasha Rydlizky, and Vera Paganin.
The piece was inspired by The Yellow Wallpaper by Charlotte Perkins Gilman.
Original Music by Jonathan Howard Katz.
Costumes by Ali Taglavi and Mary Noonan.
Videographer: Nicholas Morgulis.
The process of the piece is best described by one of the dancers Nika Antuanette: "We rehearsed over Zoom for the entirety of the piece's development, so that was unique in and of itself. Although Alison addressed the points of focus for each movement of choreography, it was challenging to fully embody the point of the work without physically being in the space with Vera and Sasha, my fellow counterparts in this dance. I used my imagination, but looking at the camera lens of the computer to see them did not seem entirely natural, so I had to trust that I deeply understood my relationships in space to one another. When we got into the green screen's studio to shoot, that was the first time we were able to make true eye contact. That was the missing piece that came together in a raw, real way in that moment!"
Nika continued to state, "I feel grateful to be employed as a Dancer during these challenging, unique times. Creating Art has been a huge privilege and an outlet for expressing the frustration and uncertainties of the period in which we are living. So, I channeled that familiar sense of unsettled energy in the dance. It was inspired by the journey of the protagonist in the short story, The Yellow Wallpaper, whom I embodied in this work. We need to stay connected to ourselves and to one another."
This very moving event included video messages to dancers and others involved with the company from around the world! It was as close to an evening of artistry and fellowship that most of the evening's participants had probably experienced in awhile. Kudos to Alison Cook-Beatty and all those involved. We all look forward to what is next for this traditionally based yet innovative company!
--
Author:
Amy Meisner-Threet, MSW, Heidi Latsky Dance Company, SAGAFTRA
Website:
alisoncookbeattydance.org
Photo Credit:
Ellen Maynard Photography