More Reviews
Contribute
Your support helps us cover dance in New York City and beyond! Donate now.
AUDIENCE REVIEW: GREYZONE Inc presents "A Rite of Passage" by Lindy Fines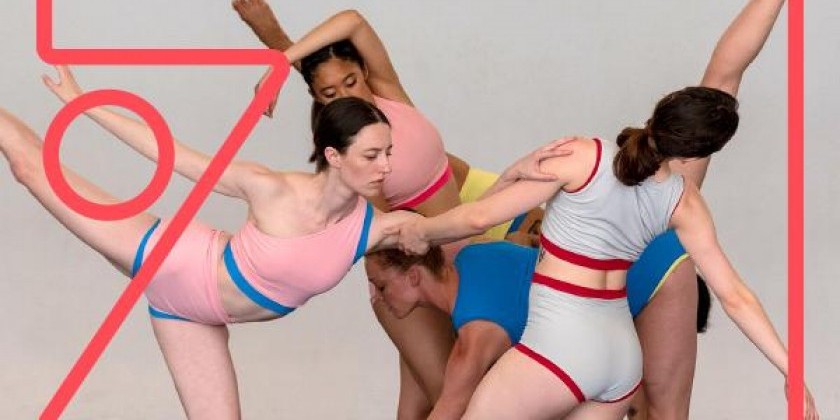 Company:
GREYZONE
Performance Date:
June 10 and June 11, 2022
Freeform Review:
Opening Lindy Fines' ASSEMBLY premiere on Friday night at the Paul Taylor Studio were five diverse dancers who streamed onto the stage in sheer charcoal and white tunics  — a herald to Isadora Duncan's feminine freedom, perhaps. 
Lithe, fast movements of the dancers, accompanied by an electronic soundscape, slowed to deliberate patterns in groupings of twos and threes, with intertwined limbs and arms. Sometimes  dancers grouped together, then separated off - all moving towards each other in balletic and modern poses. It reminded me of the joy of movement expressed by the well-known cut-and-paste French artist in his, La Danse.
There was an exquisite procession of three dancers to the front of the stage with the lead two intertwining their inside arms, an intimate gesture of solidarity, from Emma Cohen and Cayla Mae Simpson (respectively a white and Black dancer) followed in the back by Chisato Yanagisawa, a Japanese dancer, with her hands in front of her face.  As the title of the work suggests this is an "assembly," and for 40 minutes we saw interchangeable dancers coming together for a complex exploration of individuality and consolidation.  
There was a lovely solo from Una Ludviksen, a dancer with great stamina and precision, moving across the floor in fast and slow movements, and pushing her body in great long extensions, repeating Arabesque after Arabesque. The solo marked a transition in the work when the dancers returned to the stage, shedding their sheer tunics, making them appear brighter as the studio light illuminated the colors of their undergarments. I didn't miss the nod to another shedder and shredder, star of the Ballets Russes, with two dancers, head thrown back in side ways poses, knees bent and flat hands pointing down. Here there were more groupings and then wonderful sculptural sets of dancers in elongated shapes on the studio floor, always connected and holding each other. Then as the performance began to close dancers would pair off in twos, to lie down, and rest on each other. 
This is a rite of passage and I am glad I went.
 
Author:
Rebecca Myles
Website:
Follow on Twitter @RebMyles