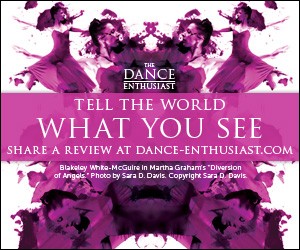 More Reviews
AUDIENCE REVIEW: 7 Midnights Physical Research in "Fourth Midnight Halloween Performance"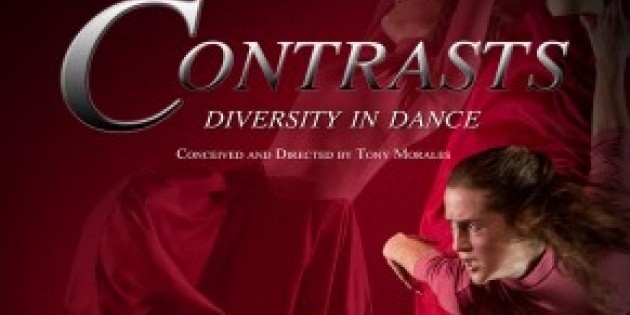 Company:
7Midnights Physical Research Themed Dance Theater
Performance Date:
October 30th 2022
Freeform Review:
7 Midnights Physical Research is dedicated to the exploration of 7 social issues: Class, Education, Ability, Sexuality, Race, Age, and Gender. This evening's performance was the "Fourth Midnight Halloween Performance" held at Arts on Site.
The show opened with Founder and Artistic Director Jiali Wang dancing to narration by Sarah Liebau to acquaint the audience with the theme and purpose of 7 Midnight Physical Research. Darrigan DeMattos followed with an elegant solo including floorwork and fluid movement. This flowed nicely into "Amethyst and Rhodochrosite" danced by Neville Dance Theatre (dancers: Agustin Gomes and Lauren Settembrino). This piece choreographed by Brenda Neville had lots of interesting shapes and partnering with a solid ballet base. Hannah Seiden changed the dynamic with "ani" with energetic movements combined with stomping and screaming. In my opinion, this was the highlight of the first half of the show. "Are You Getting What You Need?" (MG/RK Collective danced by Maya Gonzalez and Rachel Keane) utilized multi-media with audio equipment and a clothing rack with a single dress hanging. I later learned that the hanging dress represented one of the dancers that was originally scheduled to perform but couldn't make it. The clever use of prop and audio definitely grabbed the audience's attention. "Strangers by Nature" choreographed by Melinda Matticoli was a short duet starting with the dancers (Caroline Sheehan and Laura Williamson) sitting on stools. The dancers started dancing one at a time, then joined together as if in some kind of dialogue.
After intermission, Sarah Liebau's "If That Makes Sense" made me wonder what she was trying to make sense of. The contrast between Sarah's dynamic movements and Charlie's more timid calming movements provided added texture to the piece. "What Will Be, Will Be" choreographed and performed by Rathi Varmi was another clever piece utilizing the cloth rack with sheer curtain as Varmi changed into different costumes. The piece portrayed how different outfits may say about a person and the struggle of never feeling enough. "Vestige" was the last dance piece featuring Hannah Lieberman and Stephnie Schramm. This piece had no music, which gave a peek into how dancers work together with their breathing and other physical cues. As is tradition for 7MPR, the show ended with Drum and Dance Party for all! All audience members are encouraged to participate and dance with all the performing artists. It truly was a highlight to end the show on.
Bravo Jiali for curating such an interesting evening with a wide variety and talented dancers. Arts on Site 3F is a venue with a community feel making the performance more intimate than your normal proscenium performances. I was touched by the openness and vulnerability that the performers brought. Can't wait to see the Fifth Midnight Performance!
Author:
Xuan Yi