A Dance Enthusiast's A to Z: I is for Celia Ipiotis and Jordan Isadore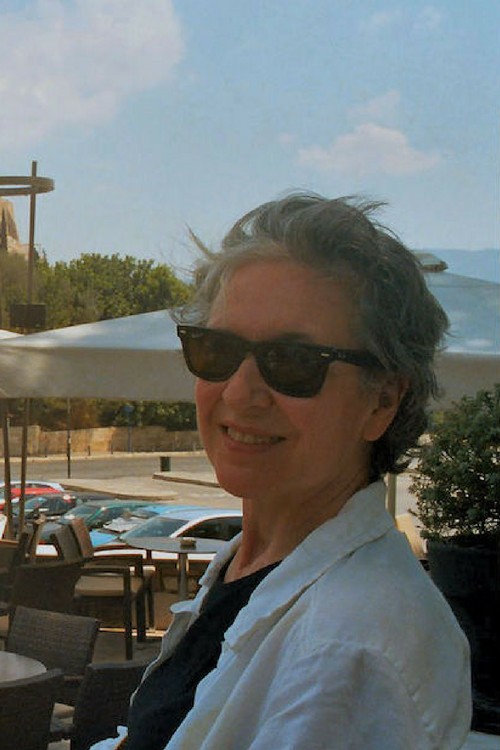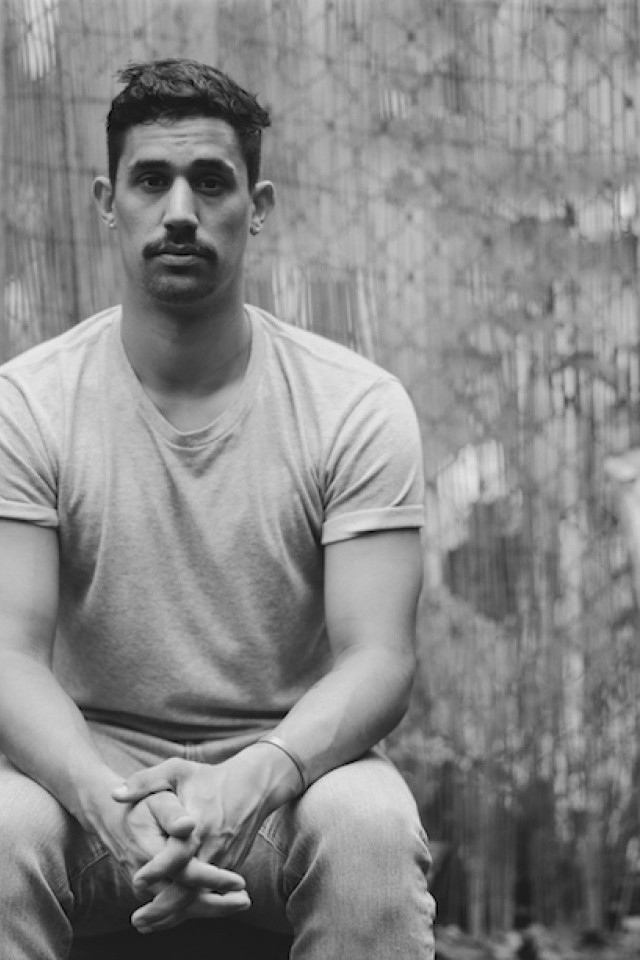 Celia Ipiotis
Biography
Celia Ipiotis is the creator, producer and moderator of the nationally recognized culture series EYE ON DANCE & The Arts (EOD) designated an "Irreplaceable National Dance Treasure." Produced by the nonprofit organization ARC Videodance, EOD is a television series devoted to artist's ideas, achievements, and creative approaches. Ms. Ipiotis has been singled out for her expertise by various national organizations and universities. She currently is a Hunter College Dance Faculty member, and has taught at Harvard Summer Dance Center and Antioch College. She has participated on international and national arts selection panels, functioned as advisor for WNET's "Dance In America Series," led panels and forums on arts issues and moderated conversations on the artistic process for New York City Ballet, The Guggenheim Museum "Works and Process" series, Juilliard Special Projects Series, Marymount Manhattan College, BAM, NYFA, NYU and many others. Selected as a "Scholar in Residence" at Jacob's Pillow, Ipiotis sits on the Hunter College Dance Advisory Committee and on the Manhattan Children's Museum Dance Protal Advisory panel. Ipiotis curates the EYE ON DANCE Live Series of screenings and dialogues in partnership with cultural institutions like Gibney Dance Space, 92 Street Y, American Dance Guild, Marymount Manhattan, and NYU. She is also responsible for "EYE ON THE ARTS" reviews and culture calendar that features a staff of five writers. Ms. Ipiotis began her professional career as a ballet and modern dancer and choreographer. She received a BFA from Ohio State University and an MA in Media Studies from New School For Social Research. The recipient of choreographic fellowships, she founded and directed the Living Arts Dance Company in Ohio and held numerous artist-in-residence positions in schools throughout the United States. In 1976, Ms. Ipiotis began working with the pioneering videodance artist Jeff Bush. Their award-winning videodance productions have been exhibited at World's Fairs and festivals around the world. Together they founded and co-direct the nonprofit organization, ARC Videodance. Mr. Bush is co-producer and technical director of EYE ON DANCE & The Arts.
Photos courtesy of Celia Ipiotis
Jordan Isadore
Biography
Jordan Isadore is a dancer/choreographer originally from Northern California. He received his B.F.A. in Dance from California State University Long Beach in 2009. Upon relocating to New York, Isadore has worked with choreographers Christopher Williams, Andrea Miller, Sydney Skybetter, and Jennifer Edwards.  Most recently he worked with Shen Wei Dance Arts and has performed at the David H. Koch Theater, Mariinsky Theater, throughout China, South America and Europe. His own work has been presented at The Museum of Arts & Design, 92nd Street Y, Joe's Pub, Madame Tussauds, and The American Dance Festival. Currently he's working on reimagining movement through mobiles. Taking dance movement that has been recorded using Labanotation, and returning these movements to their kinetic roots through mobiles made of stained glass and mixed metals.
Headshot: Stephen Joyce / Dance Image: Seahorse/Hummingbird, a dance video produced by Safety Third Productions.
1
My earliest memory of dancing : _______________
Ipiotis:
I remember being 5-years-old, bare-legged with a black leotard, dancing on "parents day" at the Miss Joe and Hermene School of Dance (School to Dayton Ballet). Our class was combined with the older children. However, during the last balance combination, I felt restricted by the pace. So I passed on the outside of the serpentine line until I landed in the first spot — to much laughter and applause.
Isadore:
was at a wedding. I insisted on my mom buying me "dancing shoes" from Payless.
2
What was the light bulb moment when you realized you were going to be a dancer?
Ipiotis:
After reading a young reader book on the life of Anna Pavlova.
Isadore:
Skipping across the stage to "Escapade" by Janet Jackson in jazz pants and lace up jazz shoes.
Ipiotis:
Passion for my art, family, friends and life.
Isadore:
 I get energy from being creative.
4
A perfect day includes____________
Ipiotis:
swimming in the Greek Aegean sea at dusk.
Isadore:
waking up with no alarm, coffee, crafting and a nice dinner on the patio.
5
What event (dance-related or not) has transformed you?
Ipiotis:
Three events were transformative: Watching Stanley Kubrick's "A Clockwork Orange," reading Anna Karenina, and seeing Rudolf Nureyev walk on a stage when I was 10-years-old.
6
What is/are your favorite dance move(s)?
Ipiotis:
Leaping and port de bras deep to the back.
Isadore:
Fan kicks, layouts, and pas de bourrées. 
7
The most expressive part of the body is _________
8
What do you consider your greatest achievement thus far?
Ipiotis:
Creating, producing, moderating and preserving EYE ON DANCE.
9
What is your life's motto?
Ipiotis:
Never hear "no."
Isadore:
Follow your gut.
10
What is your most treasured possession?
Ipiotis:
The little white dress and wool pink pinafore vest I wore at age right when I became a naturalized citizen.
Isadore:
My goodnight crystal, a crystal that my mom would shimmer in the moonlight before I went to bed. 
11
What is your favorite post-performance meal?
Ipiotis:
Grilled salmon, medium rare, sautéed fresh spinach with olive oil and garlic, glass of chilled Meursault.
12
If you could travel anywhere in the world where would you like to go?
14
_____________ is overrated.
Ipiotis:
A tuna salad sandwich is overrated. Always depends on the recipe.
15
My greatest influence(s) is/are______.
Isadore:
my family, friends, and anything from the early 2000s.
16
If I could switch careers I would be a _______.
Ipiotis:
doctor/internist.
Isadore:
a designer/craftsman.
17
I would like to learn to ____________.
Ipiotis:
play jazz piano.
18
One of the jobs/projects I most enjoyed was _______ because______.
Ipiotis:
teaching dance in Greece on the island of Aegina, because the students were insatiable.
Isadore:
dancing for Blood Orange on tour, because it was full of great people. Performing for non-dance audiences was really fun. 
19
One of my favorite artists (dead or alive) dance or otherwise is ________
20
I am looking forward to ________
Ipiotis:
a kinder and more just America.
Isadore:
Retiring from dance.
The Dance Enthusiast's A to Z Celebrates our 10th Anniversary by Highlighting People Who Power The Dance World.
Stay Tuned for More Installments!
BE A PART OF OUR TENTH ANNIVERSARY CELEBRATION!
HERE'S HOW:
Have a Suggestion for our A TO Z List of People Who Power the Dance World? Contact info@dance-enthusiast.com
This Season We are Talking to Artists about Activating Space. Activate Your Space in the Dance World by Sharing Your Insight on Performance.  Submit an #AudienceReview
Send us a POSTCARD to info@dance-enthusiast.com and let us know what you are up to.
List Your Events With us for FREE.
Support Dance Writing in New York! Place an Ad on The Dance Enthusiast! Take a look at the specs here and contact info@dance-enthusiast.com for further information.
Related Features
More from this Author