Dance News: Danspace Project Announces Spring 2019 Season, April 11-June 22, 2019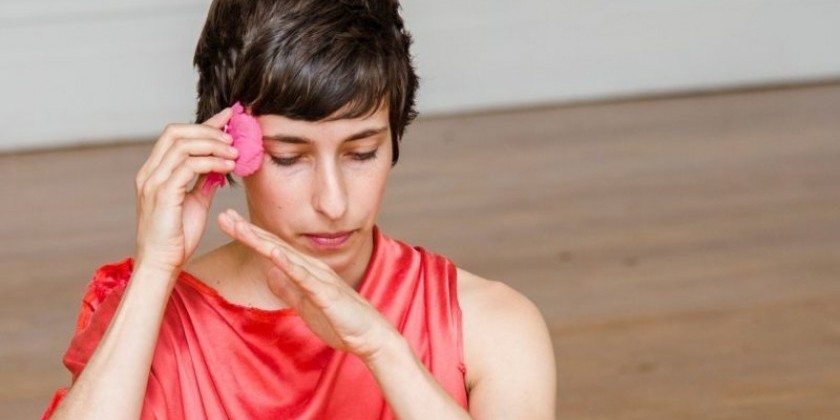 With Brand New Commissions By Hadar Ahuvia, Ursula Eagly, Jasmine Hearn, Tendayi Kuumba, Samita Sinh & Tatyana Tenenbaum
Danspace Project's Spring 2019 season runs April 11-June 22, 2019 with brand new commissions by Hadar Ahuvia, Ursula Eagly, Jasmine Hearn, Tendayi Kuumba, Samita Sinha, and Tatyana Tenenbaum, a special 2-night engagement with luminaries Steve Paxton, Simone Forti, and Yvonne Rainer, and much more.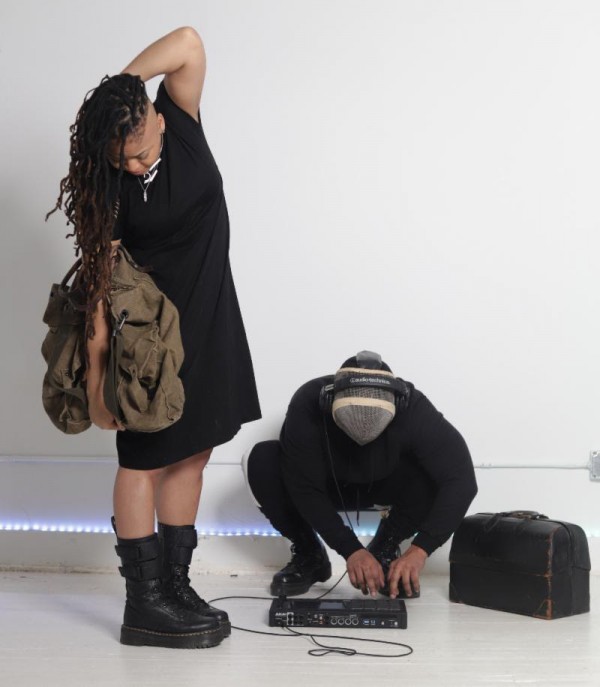 Tendayi Kuumba and Greg Purnell. Photo: Angie Vasquez.

Choreographer, teacher, and organizer, Hadar Ahuvia examines the construction of Israeli folk dance with The Dances are for Us (May 30-June 1, 8pm). Ahuvia has appeared on the Danspace stage in recent work by Reggie Wilson. This is her first Danspace Project commission.
Danspace's annual Rebel Angels Gala will honor movement pioneer Simone Forti and 2018 MacArthur "Genius" Fellow Okwui Okpokwasili for their grace, generosity, and ingenuity (May 7).
Forti, Paxton, Rainer Read Their Writings is a new shared evening by these longtime friends who will read from their recent publications (May 16 & 17, 8pm).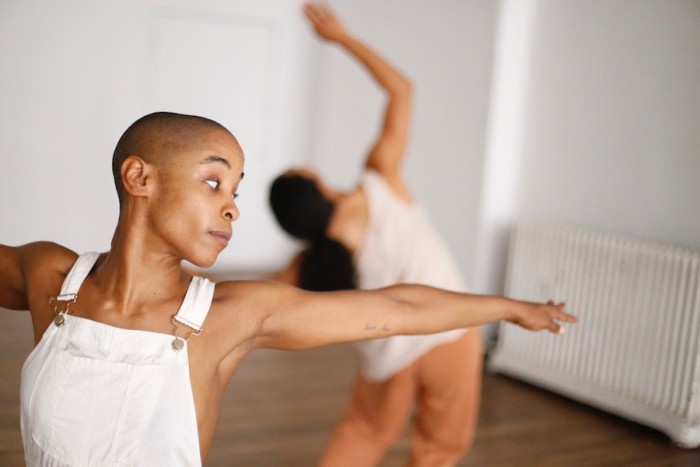 Jasmine Hearn (left). Photo by Tanya O. Williams.
For the past year Danspace's Program Director & Associate Curator, Lydia Bell, has been working closely with artists Jasmine Hearn and Tatyana Tenenbaum on a collective research process they've titled collective terrain/s, which considers the relationship between voice and the body. The process will culminate in a series of performances by Hearn and Tenenbaum (May 2-4, 8pm) and Tendayi Kuumba and Samita Sinha (April 25 & 27, 8pm). The collective will host a workshop (April 26, 2-4pm) and a release party for the accompanying publication (April 26, 5pm). 
This season's installment of Danspace's ongoing food drive performance series, Food for Thought, is curated by Danspace Project's East Village neighbor, Queer|Art, and highlights the work of Neil Goldberg and David Antonio Cruz (May 23, 8pm) and Angela Dufresne and Kerry Downey (May 24, 8pm), each of whom has participated in the organization's Queer|Art|Mentorship program. Canned goods are collected as admission and donated to The Momentum Project, NYC. 
DraftWork, Danspace Project's celebrated works-in-progress series, curated by choreographer Ishmael Houston-Jones, will feature new work in development by mayfield brooks and Malcolm x-Betts (May 18, 3pm). Admission is free.
Peter Stathas Dance will present work via Danspace's subsidized rental program, Community ACCESS (June 20-22, 8pm).
The spring season begins when we welcome back dancemaker Ursula Eagly whoseintriguing latest work, Our Epithelium (April 11-13, 8pm), is neither kinetic nor somatic – but rather for our psychosocial motor systems.
---
The Dance Enthusiast Shares News From The Dance World And Creates Conversation!
For more FROM THE PRESS pieces, click here.
If you have important news to share, please send an announcement or press release to info@dance-enthusiast.com!