Related Features
Contribute
Your support helps us cover dance in New York City and beyond! Donate now.
The Dance Enthusiast Asks Movers and Shakers of Our Dance Community, "What are You Excited About this Fall?"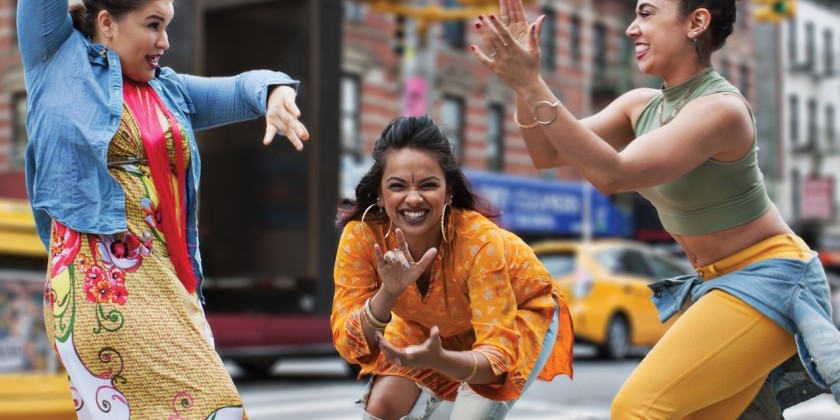 Welcome to the Fall  2018 Dance Season! What are YOU Excited about?
The Dance Enthusiast recently asked some of the fabulous people who make up our dance community that question.
Don't miss these art makers on stages across the city and beyond. When they're not creating, leading, or performing, you may even see them soaking up our city's cultural offerings alongside you! 
See you at the theater!
---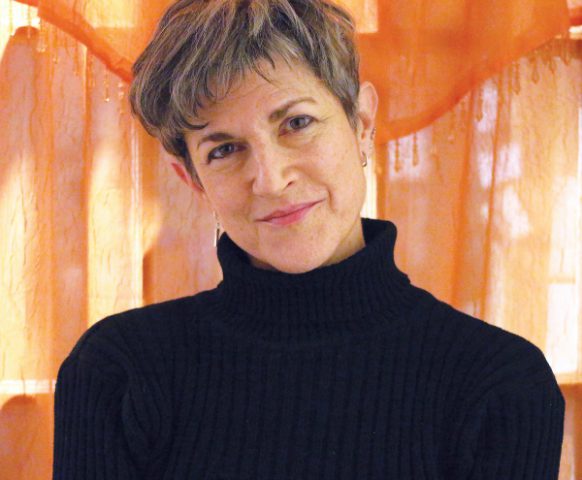 Ellie Covan
Ellie Covan, Artistic Director of Dixon Place
Dixon Place has some super cool things coming up that I'm particularly excited about! 
We have a VERY unique dance event every year during Fashion Week, StylePointe... choreographers collaborate with fashion designers to tell the story & inspiration behind the collections, through dance! Of course the dancers are wearing the newest designs & the whole space is transformed to look like a fashion show set, with runways, paparazzi, the works. I love this program!
Having just received the devastating news about Paul Taylor, it's with a mix of profound sadness and total joy I tell y'all about a really special event later this fall. . . Paul Taylor 2 will be performing 'early Taylor reconstructions' called Party Mix. This work is new to the ensemble & will performed for the first time Nov 8th. Last time PT2 performed with us was one of my favorite nights at DP, ever!
There's an amazing trio of dancers Soles of Duende, based in Tap, Flamenco & Kathak dance, who've been in residence at DP since last January. These women, Amanda Castro, Brinda Guha & Arielle Rosales, do something I've NEVER seen before. Their rhythmic movement dialogue is so inspiring, playful and super entertaining! 
And y'all asked about things outside work I'm into . . . For heaven's sake, it's just embarrassing, but I don't HAVE a life outside work! When I get home at night, I can't get through an episode of The Innocents or a page in a novel before falling asleep! Is that pathetic or what? If I had time to do whatever I want, I'd take a line dancing class!
---
Katherine Crockett as Queen of The Night in a Publicity Still from  Immersive Theater Experience, Queen of the Night 
Katherine Crockett, former Principal Dancer at Martha Graham Dance Company, model, actor, producer, and performer
This fall, I'm super excited to be creating, premiering and performing in a new immersive show. It will be held in a legendary artist loft space, and will merge nightlife, theater, film, dance, art and dinner into a unique interactive experience. Details will be revealed soon! For updates and more details follow me on Instagram at @kathcrockett or my company at @exquisitemuseproductions.
I'll also be creating a new immersive solo performance to be featured during a two-day takeover of a secret venue in Brooklyn that is scheduled for October 26th and 27th. In November, I will be creating an immersive dance performance for a private event at the Olsen Gruin gallery in conjunction with Australian artist Linde Ivimey as well as getting another new project ready for Art Basel Miami.

I'm very much looking forward to seeing upcoming artist exhibitions and performances this fall, especially choreographer legend Anne Teresa De Keersmaeker's piece at the Park Avenue Armory in October.  I am currently reading a collection of plays by the great playwright Jean Genet, who I find so interesting. And, I will be starting voice lessons in the fall, which I'm really excited about as I love to sing.
---
Da'Von Doane
Da'Von Doane, Dance Theatre of Harlem Artist
I'm really excited to be celebrating Dance Theatre of Harlem's 50th anniversary and my 11th season with Dance Theater of Harlem. We're preparing new work, restaging a few revivals and plenty of touring this season. You'll see a new work by Robert Garland, Royston Maldoom's Adagietto #5, Tones by Arthur Mitchell and many more. Let the celebration begin!
---
Nikki Feirt Atkins; Photo: Dan Demetriad
Nikki Feirt Atkins, Founder and Producing Artistic Director, American Dance Machine for the Twenty-First Century
I'm so excited that ADM21 will be holding a studio showing at the Ailey Studios on Monday, October 22, where we will present three newly reconstructed pieces and two old favorites.
Looking ahead, ADM21 is honored to be part of a tribute to Carmen de Lavallade at Jazz at Lincoln Center on January 24 and 25, where we will be performing "Dear Quincy" choreographed by Geoffrey Holder danced by Georgina Pazcoguin and Calvin Royal III. We'll be participating in a Works & Process event on February 24 and 25 celebrating the 30th anniverary of Jerome Robbins' Broadway. The evening, curated by Robert La Fosse and myself will consist of performances of several numbers from the show and a panel discussion. The panel will be comprised of original members of the the production.
Outside of ADM21, I'm excited about The Balanchine retrospective at City Center and A Chorus Line produced by Encores also at City Center.
---
Jesse Obremski; Photo: Christopher Jones
Jesse Obremski, Choreographer, dancer, and member of the The Limón Dance Company
I am very excited for the Fall! I love the changing leaves, the color, and the holidays. I'm looking forward to having weekly game nights with my friends, where we explore and play any sort of game to have fun, create live podcasts, and talk about life.
Professionally, I will be working with Adam Weinhert in a residency at Jacob's Pillow to restage Ted Shawn's work, Dance of the Ages. I will be working with WHITE WAVE Dance Company and will guest with a contemporary dance company in New York City (the company will be announced soon), as well being a part of a new creation by Virginie Mecéne for Buglisi Dance Theatre. In the Spring of 2019 I will tour and perform principal, soloist, and ensemble roles with The Limón Dance Company for my third season with the company!
In addition, I am exploring choreography with and touring repertory from my company, Obremski/Works.  I've been commissioned for new works at Brigham Young University and Diversity of Dance. Obremski/Works has recently presented work at Battery Dance Festival, Arts on Site, and STUFFED: Dinner and Dance, and will be presenting work at DUMBO Dance Festival. I will also teach Limón technique at Bay Ridge Ballet, The Limón Foundation, and  work as a guest faculty member at  LaGuardia High School (my alma mater).
---
Tiler Peck; Photo: Paul Kolnik
Tiler Peck, New York City Ballet Principal Dancer
During New York City Ballet's Fall Season I am looking forward to dancing two of my all-time favorite ballets, George Balanchine's Allegro Brilliante and Christopher Wheeldon's Carousel (a dance), along with being a part of the new work by Matthew Neenan that will premiere at our Fall Gala on September 27. I am also very excited to be dancing with Lil Buck at New York City Center's 15th Anniversary of Fall for Dance — an event I feel really encompasses what it means to be an artist in New York.
Personally, as the daughter of a college football coach, I am a sports lover and try to go to the US Open as much as I can!
---
Samuel Potts; Photo: Tracey Noelle Luz
Samuel Potts, Artistic Director of Nimbus Dance Works and former dancer with the Martha Graham Dance Company
I've been thinking about Nimbus Dance Works and my current projects in a few different ways this fall . . . Trying to stay engaged with the world around me as much as possible — more than ever, as artists, we need to lead by example. At the same time, I am trying to keep a truthful and sincere personal dialogue in my artistic process. To that end, I am in the process of creating a new trio, The Glare From These Horizons — working with poems written by my brother that resonate with me on a close, personal level. 
Nimbus is excited to bring back Esther, our recent collaboration with Sky-Pony in November at NJPAC (presented by Rutgers-Newark). Lots of drama and power and gender politics, the work is set to the Sky-Pony's amazing pop-rock sound! At NJPAC we will also present Memo where we will work with student-dancers from Newark Arts High on choreography derived from personal and group memory. The student dancers will join the company onstage which will be exciting and meaningful for them, for us and for everyone!  Also, we are busy with planning for a major facility project that we can't reveal much about at this moment.  More info coming soon on that!
Although most of my time and brain space is occupied by mountains of projects and management, it is inspiring to see the volume and quality of work being produced both locally and from dance artists from around the world. In New York City, we come to expect this, but I want to give a special shout out to theaters, universities and non-profits in New Jersey that are presenting great work and often doing the painstaking work of drawing in new and diverse audiences. Peak Performances and NJPAC are presenting many dance companies; Rutgers University and Montclair State University are investing and expanding their dance programs; and organizations like Dance New Jersey and Young Audiences of New Jersey are bringing dance to new and often underserved audiences.
---
The Dance Enthusiast Asks Questions and Creates Conversation.
For more of The Dance Enthusiast Asks, click here.
Share your #AudienceReview of the film or others for a chance to win a prize.