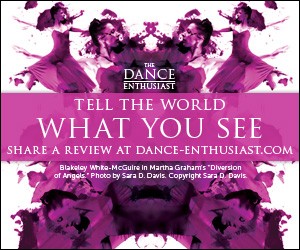 Related Features
Larry Keigwin Steps Out...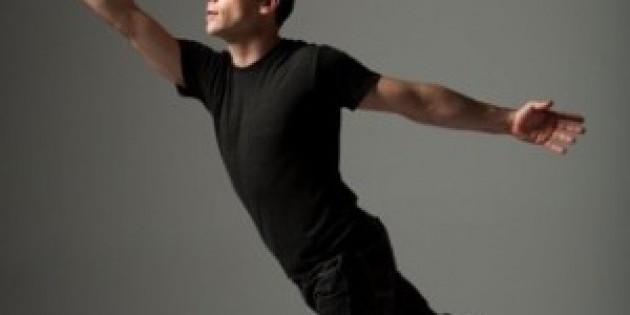 one of our favorite choreographers, the enthusiastic Larry Keigwin, shares his thoughts on choreographing "Tales of The City" in San Francisco...What is it like to be part of a musical theater production team?
Larry Keigwin Steps Out in "Tales of The City"
Interview by Christine Jowers ,video ©Christine Jowers for The Dance Enthusiast 2011, with an excerpt from the Blog
Everything Armistead News and Notes from Rick Miller
---
                                                                         
                                                                         From the BLOG- EVERYTHING ARMISTEAD, NEWS AND NOTES FROM RICK MILLER
"The idea of choreography ...sure, it is making steps and putting on a number,
but more it is about the overall show.

What are my assests? How do I tell a story?"

      Larry Keigwin on his approach to working on
Tales of The City the musical running through July 10, 2011 at the American Conservatory Theater in San Francisco
THURSDAY, MAY 26, 2011
ACT Presents TALES OF THE CITY, 6/1 - 7/10
Thursday, May 26, 2011; Posted: 12:05 PM - by BWW News Desk

According to the SF Gate, San Francisco audiences are excitedly anticipating the arrival of the musical, ARMISTEAD MAUPIN'S TALES OF THE CITY that will open June 1 at the American Conservatory Theater. First serialized in The Chronicle, Armistead Maupin's bittersweet novel "Tales of the City," is set in San Francisco and consists of interlaced stories of dewy-eyed newcomers and dissolute social climbers, gay coming-out stories and paisley-clad hippies. The story captures the era of the mid-'70s in San Francisco, complete with disco and drugs, fern bars and pickup night at the Marina Safeway, as well as feelings of hope, heartbreak, innocence and laughter.

The ACT production, aimed at Broadway but with no up-front commercial backers or specific New York plans at the moment, is a big-budget undertaking at .5 million. Jeff Whitty, author of the ebullient "Avenue Q," wrote the book. Fellow "Avenue Q" alum Jason Moore ("Shrek: The Musical," an early collaboration on "The Book of Mormon") is directing. The glam-rock band Scissor Sisters signed on to write the music and lyrics. The set, which features a lofty set of stairs and landings at 28 Barbary Lane, is by Broadway vet Douglas Schmidt....

(TO READ THE FULL ARTICLE ON THE EVERYTHIING ARMISTEAD BLOG CLICK HERE )
---

New York's Own Larry Keigwin, on Stepping Out of His Comfort Zone and Into the Musical Tales of The City
---
The Dance Enthusiast's DAY IN THE LIFE covers the stories behind dance/performance and creates conversation. For more behind-the-scenes stories from NYC and beyond, click here.
---
The Dance Enthusiast - News, Reviews, Interviews and an Open Invitation for YOU to join the Dance Conversation.