MOVING PEOPLE: Jody Gottfried Arnhold on "PS DANCE!," American Dance Guild, Her Personal Motto, and More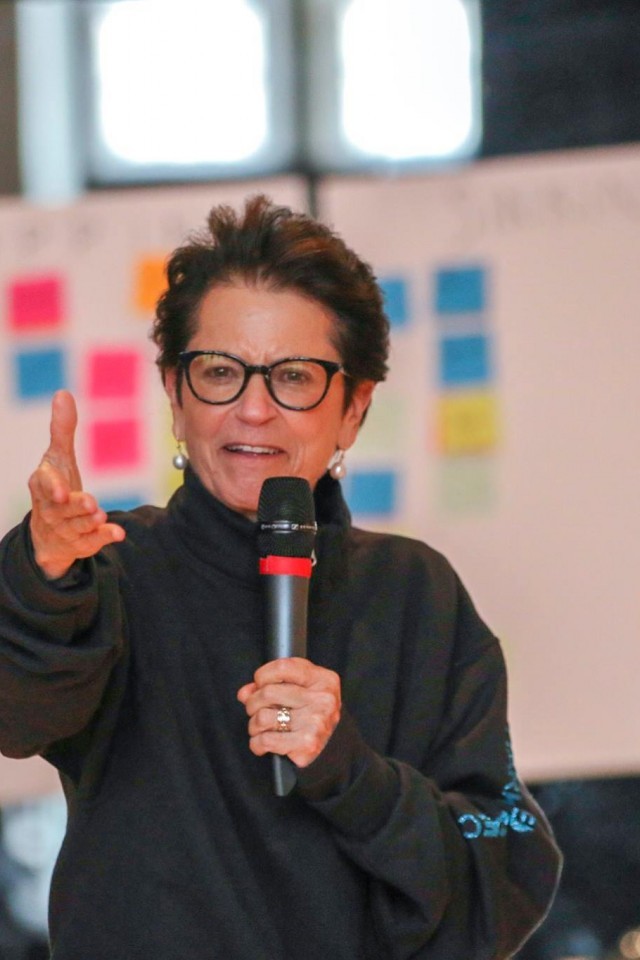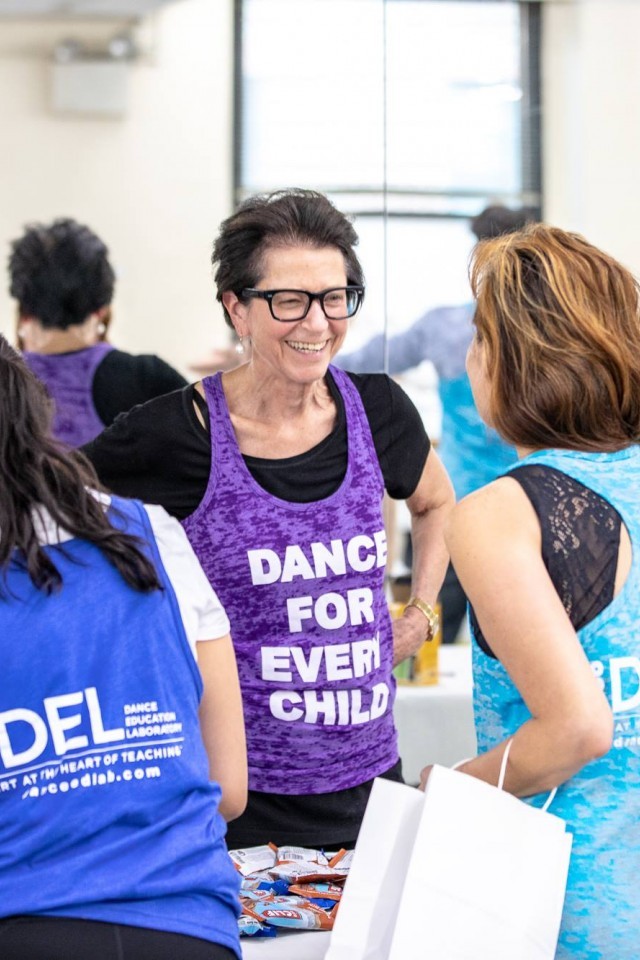 Jody Gottfried Arnhold
Biography
Jody Gottfried Arnhold is a luminary in dance education and an advocate for dance. She taught dance in NYC public schools for over twenty years, founded Dance Education Laboratory (DEL) at 92Y, supports the dance program at the New York City Department of Education, created the Arnhold Graduate Dance Education Program at Hunter College, and is the visionary benefactor behind the Doctorate in Dance Education at Teachers College Columbia University.

Jody supports and mentors countless dance teachers, many of whom now lead the field. She champions and supports many NYC dance companies including Ballet Hispanico where she is Honorary Chair. She continues these efforts as Executive Producer of the NY Emmy nominated documentary, PS DANCE!, to raise awareness and advocate for her mission, Dance for Every Child.

Jody serves on the Advisory Committee for Arts Education at New York City Department of Education and is Co-Chair of the Committee that created the Blueprint for Teaching and Learning in Dance K-12. Jody is on the Board at 92Y, Hunter College, Ballet Hispanico, Harkness Foundation for Dance, and on the Advisory Committee of Dance/NYC. She has received numerous local and national awards for her contributions to dance and dance education. She holds a B.A. from the University of Wisconsin, Madison, an M.A. in Dance Education from Teachers College, Columbia University, and is a Certified Movement Analyst.
Honoring Jody Gottfried Arnhold at the American Dance Guild Festival
Jody Gottfried Arnhold will be honored at the American Dance Guild annual performance festival, October 3 through October 6 at Ailey Citigroup Theater in New York City. This year's Festival, SHAPING THE NOW: DANCE IN UNCERTAIN TIMES, will include four days of performances by 33 contemporary choreographers from across the United States. Also being honored by the Guild this year are choreographic luminaries Gus Solomons jr and Abdel R. Salaam, co-founder and director of Forces of Nature Dance Theatre.
Photos by John Suhar
1
My earliest memory of dancing is
my class at the JCC. I had a tambourine.
2
What was the light bulb moment when you realized dance was your passion?
I had no lightbulb . . . I always knew!
3
I feel ____________ to be receiving an award at the 2019 American Dance Guild Performance Festival alongside Gus Solomons jr and Abdel R. Salaam.
4
A perfect day includes____________
5
What event (dance-related or not) has transformed you?
6
If I could take Dance Education Laboratory (DEL) to any other city or country, I would implement it
EVERYWHERE. Through our DEL Ambassadors the work has already begun to spread - DEL@Jacob's Pillow, @ADF, @The Yard, plus Dance Education Laboratory will soon launch on CLI Studios' digital platform. DEL Ambassadors are taking the work everywhere they can!
7
The most expressive part of the body is _________
8
What do you consider your greatest achievement thus far?
9
What is your personal motto?
10
Those keen to watch PS Dance!, which provides a glimpse of Dance Education Laboratory (DEL), can do so by
11
This year's American Dance Guild Performance Festival abides by the theme
Dance For Every Child – shaping the next generation of dance artists, educators, and audience members. Imagine if children had dance in their school. It would be good for our art, good for education, and good for our democracy.
12
For the modern artist, growing a social media following is almost a requirement. I give ____________ thought to social media.
why dance critics don't write about dance education. 
14
_____________ are overrated.
15
My greatest influence(s) is/are______.
Erika Thimey, my dance teacher in Washington D.C. from the ages 8-18.
16
If I could switch careers I would be a _______.
I would never switch careers!
17
I would like to learn to ____________.
18
One of the jobs/projects I most enjoyed was _______ because______.
making the documentary, PS DANCE! because it has become a wonderful way to spread the word about the work Dance for Every Child.
19
One of my favorite artists (dead or alive) dance or otherwise is ________
20
I am looking forward to ________
Moving People:  Celebrating People Who Power The Dance World!
Do you know of a MOVING PERSON  we should celebrate on The Dance Enthusiast?
Contact us at info@dance-enthusiast.com
Please take a look at our 10th and 11th Year - People Who Power The Dance World - The Dance Enthusiast A to Z
Related Features
More from this Author