POSTCARDS: Gloria McLean, President of the American Dance Guild, on the Theme of "Returning, Renewing and Rejoicing" at This Year's Festival
Enjoy the Festivities, Presentations, and Performances at Ailey Citigroup Theater this December 1 - 4, 2022
Presenting a Unique Blend of Historic and New Dance Work that Happens Only Through the American Dance Guild, Now in its 66th Year of Continuous Service to the Field.
When: December 1 - 4, 2022
Times: Thursday, December 1 - 7:30 PM, followed by Gala Reception
             Friday, December 2 and Saturday, December 3 - 8 PM
             Sunday, December 4 - 7 PM
Where: Ailey Citigroup Theater
                    Or call 1-800-838-3006 ext.#1.
 Prices:  Tickets cost $30 / $25 / $20 while a Festival Pass costs $75
                 Discounts are available for students, seniors, ADG members, and groups.
                 Tickets will also be available at the box office one hour prior to curtain.
Proof of vaccination and masks are required for entry.
---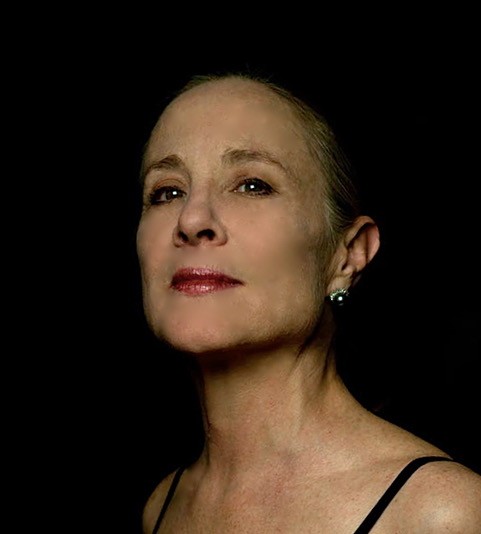 Gloria Mclean; photo by Klaus Lucka
Finally, after three years of going virtual, The American Dance Guild is returning to the Alvin Ailey Theater for our four-day performance festival. Our mission remains: to celebrate our history and let young dancers know about it! And, to continue to provide a venue for choreographers young and old to show work together. We want to let dancers dance!
Late Echo Dandelion by Catherine Gallant; photo by Alex Gemma
 You hear it a lot these days: Covid has changed everything. Yes, that's for sure. The shutdown experience altered the way many dancers worked. We went virtual over the last couple of years to keep our bodies safe: online performances, online classes, online meetings, virtual festivals. We used our exclusive, historic archives to show often-unseen modern dance works via film, screen, video, and Zoom.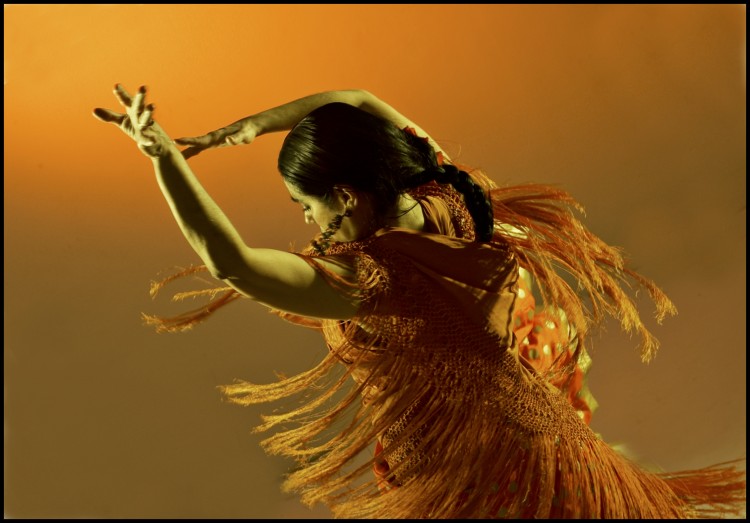 Sandra Rivera; photo by Tom Caravaglia
It was wonderful that we were able to pivot to virtual quickly: however, there is no substitute for live, kinesthetic connection – that direct communication between dancer and audience in performance. So, this year, even with the pandemic still going on (thankfully in a less virulent way because of vaccines) we are thrilled to get back on the boards!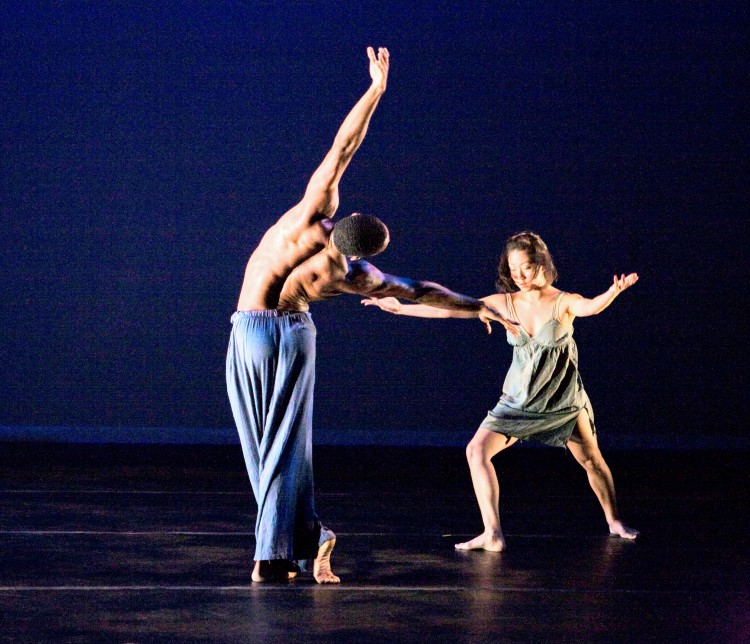 Choreography  by Mitzi Adams; photo by Carolyn Lynne
Did I mention that COVID changed a lot of things, not the least of which is the cost of virtually everything. Someone else can analyze the reasons for that, but costs are indeed up. Still, our ADG team has decided to keep our ticket prices at pre-Covid level. We are committed to fill the house with dance enthusiasts, and we will do this safely. (FYI, Ailey requires proof of vaccination and masks from the audience, as well as from the staff and participants.)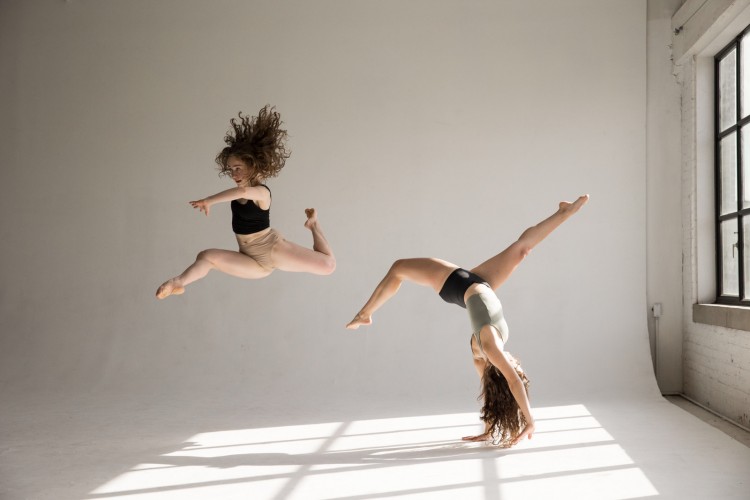 5/2 Dance Company; photo by Paul DuBois
We want the people to come out and help us in honor some fabulous artists. The ADG Lifetime Achievement Awards this year will go to Phyllis Lamhut and the late H.T. Chen. Phyllis, still vital at 80 (!), is known to hundreds of dancers as a beloved teacher at the Tisch School at NYU. Her career began young, with the Alwin Nikolais Dance Company, the Murray Louis Company, and then her own, Phyllis Lamhut Dance Company. She's always been driven by clear aesthetic principles that have been a life spring of creativity and pedagogy.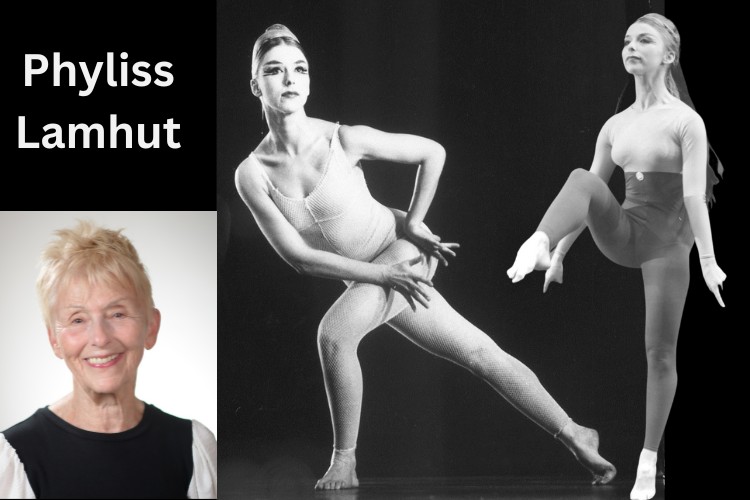 Honoree Phyliss Lamhut
H. T. (Hsueh-Tung) Chen who passed away suddenly this year, has been a major figure in New York through his company, school & theater The Chen Dance Center in Manhattan's Chinatown. For over 40 years, Chen broke barriers for the Asian-American dance community and built community for all, along with his life and work partner Dian Dong.  Now fully directed by Dian, (and despite a devastating fire in 2020) the company continues H.T.'s Asian-American fusion work through choreography and teaching, and continues to provide showcases for dancers in all forms. (*Donate to Chen Dance Center Fire Recovery: https://bit.ly/2I5kEio.)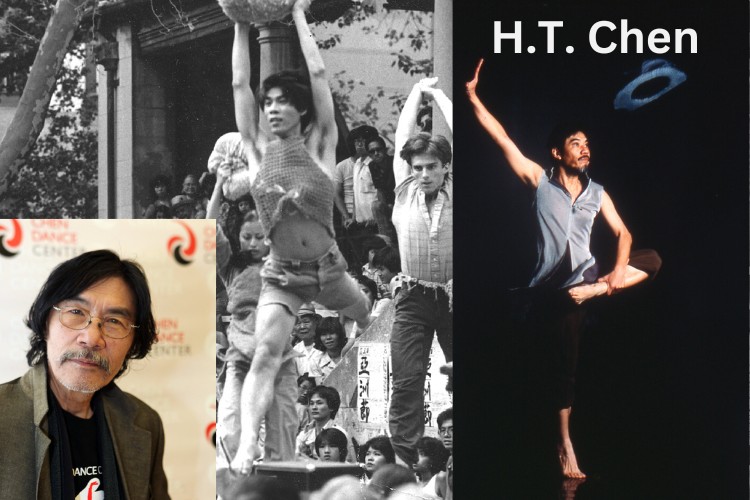 Honoree H.T. Chen
We are also recognizing the work of Christine Jowers with an Award for Distinguished Achievement in Dance for her visionary creation of The Dance Enthusiast. This online venue hailed the work of every kind of dancer long before Facebook, Instagram and TikTok were the "social media" force they are now. As dance criticism received less and less space in many newspapers, Christine, the dance enthusiast, figured out new ways to fill the gap.
Honoree Christine Jowers
These three honorees will present gems from their life work. But it doesn't stop there. We are proud to present three treasured, historic modern dances by the choreographers, Michio Ito, Haddassah, and Pauline Koner. Ito was modern before anyone else! His short, powerful, early work "Pizzicati" will be presented by Kaoru Ikeda with permission from the Ito Foundation. Mary Ford Sussman will dance "Shuvi Nafshi," by the legendary New Dance Group artist Hadassah. The piece was set on her by our Guild life-member Steve Vendola. Dancefusion of Philadelphia will bring Koner's dance "Concertino" to the Festival. These works give us the special chance to see history come alive again.
Mary Ford Sussman in Hadassah's  Shuvi Nafshi ; photo by Tom Caravaglia
 And did I mention we are also presenting 29 choreographers from across the United States, who will represent just as many different approaches to dancing. Audiences will experience African American fusion, a gorgeous classical Indian solo by Damir Tasmagambetov, companies from D.C. and Philadelphia, Tina Croll's personal blend of modern and Balkan folk dance, along with new works by Douglas Dunn, Larry Keigwin, Janis Brenner, and so much more.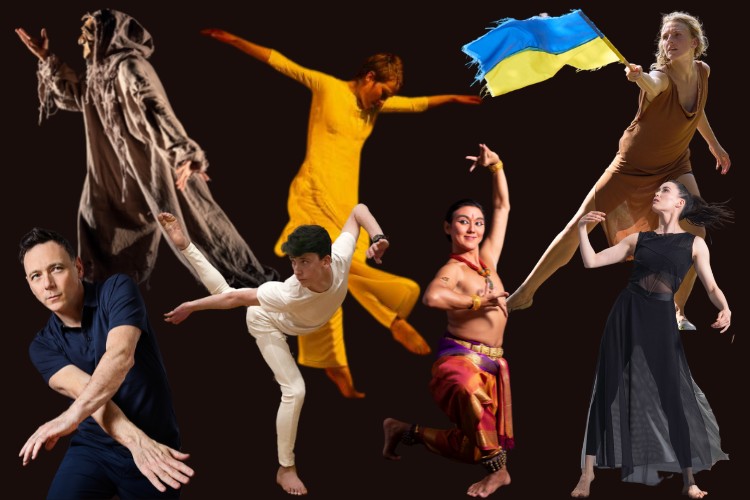 Several of the Many ADG Festival 2022 Participants: From L to R ( Top Row) 
1. Peggy Choy,Dancer, Lacouir Yancey; Photo:JP Yim  2. Becky Brown; Photo:  Merlin Hendy 3. Lori Belilove, Isadora Duncan Dance Foundation; Photo: Nick Tinsley
From Lto R ( Bottom Row) 4. Larry Keigwin; Photo: Whitney Browne 5. Ellen Robbins' Dancer, Felix Gaddie; Photo:Ellen Robbins 6. Damir Tasmagambetov; Photo:  Natalia Degiulio Photography 7. Dana Tai Soon Burgess Dance Company;Photo: Jeff Watts
As you can tell, I am pleased and excited to invite everyone back to the theater to celebrate live dance, dancers, and our American Dance Guild community. 
See you in December!
PERFORMERS AND AWARDEES  AT THE 2022 ADG FESTIVAL:
Larry Keigwin,Janis Brenner, Seyong Kim, Tina Croll, Christine Jowers, Phyllis Lamhut,HT Chen, Becky Brown
Gregg Hurley, Briele Melahn, Peggy Choy,Douglas Dunn, Dancefusion (Gwendolyn Bye), Connie Procopio
Mary Ford Sussman, Lori Belilove, 5/2 Dance Company, Damir Tasmagambetov, Mary Seidman,Kaoru Ikeda
Catherine Gallant, Christina Eltvedt, Amanda Selwyn Dance Theater, Adriana Ogle + Toru Sakuragi,
Dana Tai Soon Burgess, Sandra Rivera, Nancy Zendora,Eloy Barragán,Mitzi Adams,Diane Sharp-Nachsin
Ellen Robbins, Stephen Hill
---
The Dance Enthusiast is delighted to hear from you. Share your story with our enthusiastic audiences and be part of the conversation. Send a digital POSTCARD to The Dance Enthusiast at info@dance-enthusiast.com. Include your text (not a press release) and three to five properly credited pictures, or links to short video. If you have any questions, let us know.
---
The Dance Enthusiast - News, Reviews, Interviews and an Open Invitation for YOU to join the Dance Conversation.