TDE Asks: What are You Excited About this Fall?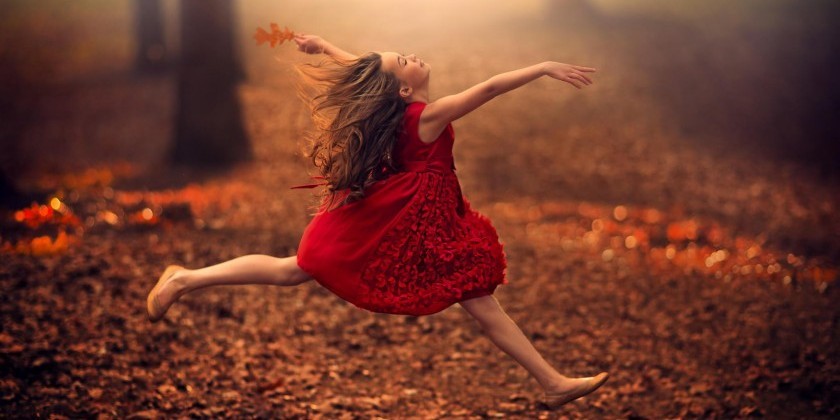 The Dance Enthusiast has asked a number of movers and shakers in the New York dance community
what they're excited about this fall.
Don't miss these artists on stages across the city and beyond.
When they're not creating or performing, you may even see them soaking up our city's cultural offerings alongside you!
---
Jacques d'Amboise (American danseur and choreographer):
Jacques d'Amboise at the L.A. Ballet Center, 2011. Photo by Christina House.
Visiting the many schools that National Dance Institute engages with for its 2016-17 residency here in New York City. 45 schools with 6,500 children in our dance program!
Also, a program called Art Nest that I am putting on for October 17th. A great tap dancer, Tony Yazbek, equally superb hip-hop/jazz dancer, Mary Kennedy, a star from New York City Ballet, Amar Ramasar, and an Indian Bharatanatyam dancer, Preeti Vasudevan will be starring.
Trying to visit at least some of the 11 affiliate National Dance Institutes that are in the U.S. – in particular, the one in Santa Fe, New Mexico, and Boise, Idaho. 
What I'm looking forward to outside of dance is to keep breathing so as to be able to spend as much time possible with people I love. 
---
Jamie Benson (dancer, choreographer and marketing extraordinaire):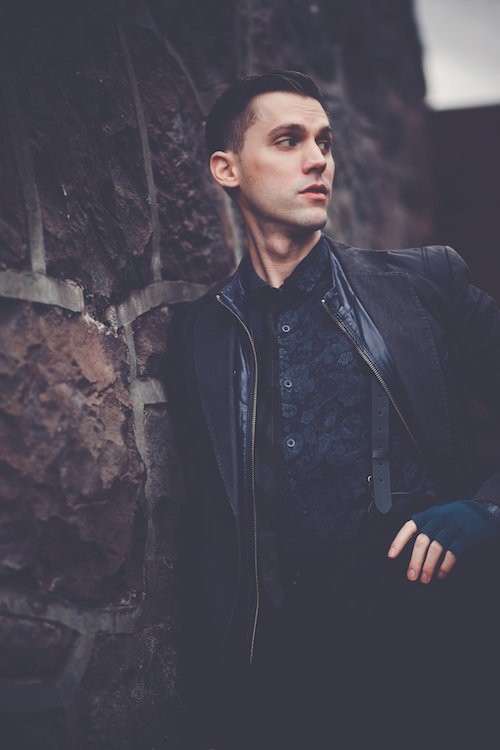 Jamie Benson. Photo Credit: Your Street Photography
There's a revolt happening within the mind of my dance world (and revolts are pretty exciting). I'm breaking free from application cycles and live weekend performances every three months by just producing an unholy onslaught of digital video content for 2017. These whim-based videos will cover everything from an online social media course for artists, bizarro exercise series, short film about a murder in the ballet world, and a highly-improvised "Dicking Around" series. Here's a 20 second preview of "Dicking Around" for all you dance enthusiasts out there. I'm all-a-tingle to share this stuff with you. Regardless, hooray to another year of The Dance Enthusiast!
---
Karen Bernard (Founder and Director of New Dance Alliance's Performance Mix Festival):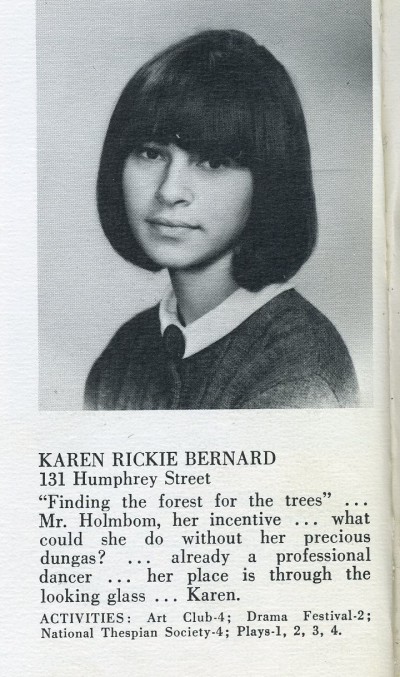 Karen Bernard, Marblehead High School photo, 1966.
 
I will begin rehearsals to deconstruct a trio entitled Runway that was created in 2001. I am also looking forward to my 50th high school reunion.
---
Nicholas Bruder (Freelance dance and theater artist and Bessie Awards Outstanding Performer Nominee):
Nicholas Bruder in Pavel Zuštiak's Custodians of Beauty. Photo: Baranova.
I'm excited to perform Custodians of Beauty [choreographed by Pavel Zuštiak] again at the Walker Art Center in Minneapolis and in Lake Placid. I'm looking forward to starting a new process with Martha Clarke too. And the line-up of plays at Signature Theatre looks interesting. Particularly anything directed by Lila Neugebauer. I'll definitely be there.
---
Brenda Bufalino (luminary of tap dance):
Brenda Buffalino.
I'm looking forward to continuing my integration of text and taps in my one person shows.
In this coming year I'm looking forward to publishing a book of my new poems and workshopping my play The Last Rehearsal Hall, in preparation for production.
---
Tiffany Rea-Fisher (Artistic Director, Elisa Monte Dance):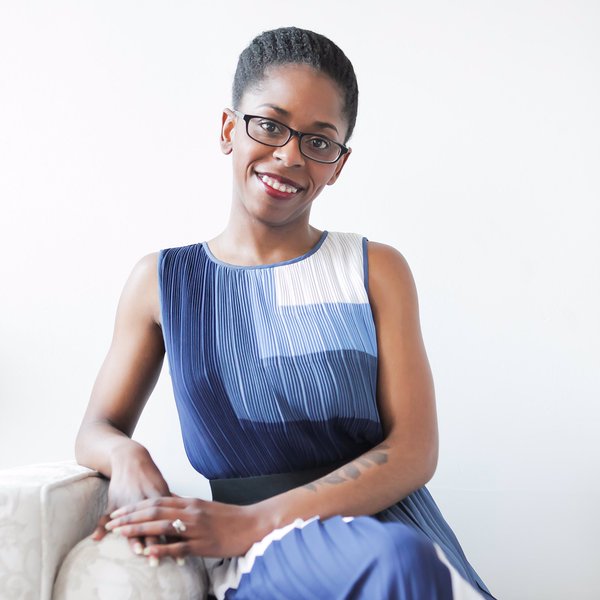 Tiffany Rea-Fisher. Photo: Photo: Ayodele Casel
I'm looking forward to seeing the Classical Theater of Harlem's production of the First Noel at the Apollo in December! 
---
Parisa Khobdeh (Dancer with Paul Taylor Dance Company and Bessie Awards Outstanding Performer Nominee):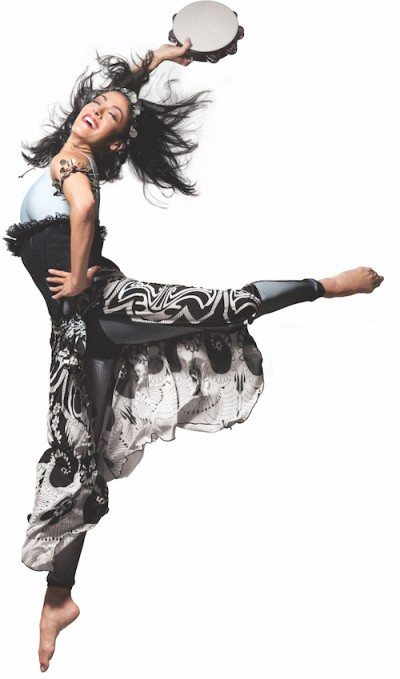 Parisa Khobdeh. Photo: Matt Karas
To be dancing in the studio with Mr. Taylor who is making a new work and also finishing a piece by Lila York for our Lincoln Center season next spring. I'm looking forward to our tour to Asia – Thailand, Taiwan and China – but there's nothing like dancing in New York. Being in the studio creating is so satisfying... And this season, I'll be exercising my mind and my body differently by showing my own work in October at M5 Showroom in Soho. 
---
Gillian Murphy (Principal dancer, American Ballet Theatre and Bessie Awards Outstanding Performer Nominee):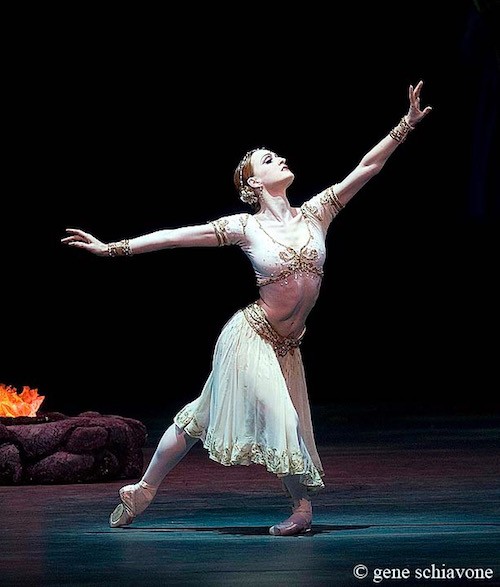 Gillian Murphy
I'm excited to be dancing in a brand new piece by Jessica Lang that she's setting on ABT. It's to beautiful music by Fanny Mendelssohn and it will be presented at the Koch Theater at the end of October.
I've been hooked on the TV series "Stranger Things" – it's amazing! I'm looking forward to the next hot Netflix show whatever that may be. And I love to see dance and theater when I can in the fall.
---
Eiko Otake (Japanese performance artist):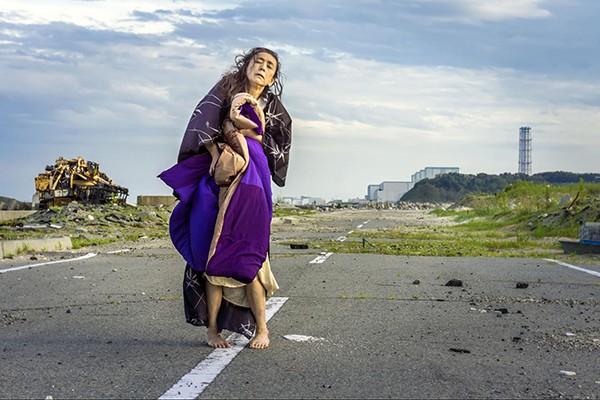 Eiko Otake. Photo by William Johnston.
In the fall of 2016 and winter of 2017, I will be an artist in residence at the Cathedral of Saint John the Divine in Upper Manhattan. I will be offering solo performances, as well as creating a video installation and presenting A Body in Fukushima, a mutable exhibition of dance photographs created in collaboration with historian-photographer William Johnston – all part of the larger art exhibition, The Christa Project. From time to time, the photo exhibition will expand to other areas within the Cathedral in order to include either additional photos from Fukushima or other photos of me taken by Johnston in other locations. On these occasions, the A Body in Fukushima exhibition will be amplified into a more comprehensive exhibition (including the video installation), A Body in Places. Throughout the residency, I will explore the dignity and transcendence inherent in the ordinary and the disregarded.
This fall I am returning to Wesleyan University to teach my Delicious Movements. I have been teaching at Wesleyan one course a a year since 2006 and always appreciate the contact and influence of young people. I will also be teaching at Colorado College in the winter and NYU next spring. So it will be an active year of teaching and I will continue to explore how I teach as a working artist.
---
Joya Powell (Founding Artistic Director/Choreographer, Movement of the People Dance Company; Bessie Awards Outstanding Emerging Choreographer Recipient '16):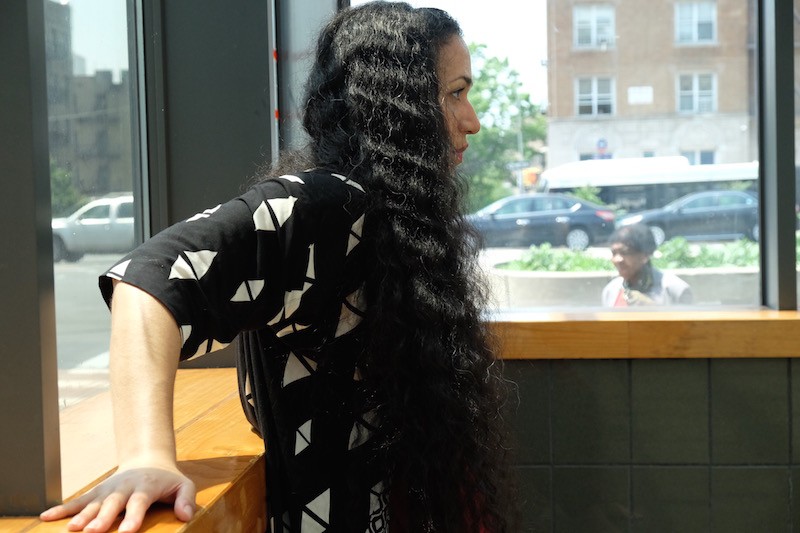 Joya Powell of MOPDC at The Bronx Museum in collaboration with Artist Michele Brody and DJ SpazeCraft One. Photo: Alyssa Rapp
I'm excited about:
Platform 2016: the skeleton architecture, or the future of our worlds curated by Eva Yaa Asantewaa at Danspace Project. Open Call 2016 artists: Alethea Pace, Fana Fraser & Jasmine Hearn at BAAD! (in a project partnership with Pepatian). Movement Research's workshops with Marguerite Hemmings and Ni'Ja Whitson; MR's performances by Nia Love, Aisha Cousins & Sydnie L. Mosley Dances, Marguerite Hemmings, Thea Little, Camilla Maria Davis and Ehizoje Azeke/Z LINES. Acre-Pisab (Artists Co-creating Real Equity) and European Dissent NY (white folks dismantling racism) are co-hosting the upcoming Understanding & Undoing Racism + Community Organizing training (led by The People's Institute for Survival and Beyond) which is geared towards artists and educators in New York. Classes at Cumbe: Center for African and Diaspora Dance with Sekou Heru, Cleonice Fonseca and me. Kyle Abraham's Pavement and Reggie Wilson's Citizen at BAM.
Movement of the People Dance Company events, including our performance at the Making Moves Dance Festival on September 24; MOPDC's Free Day of Dance on October 22 from 10am-2pm at Casita Maria; and our performance at The Bessies!
I am also excited for the opening of a new play that I have had the honor to choreograph: Fit for a Queen by Betty Shamieh, directed by Tamilla Woodard at The Classical Theatre of Harlem. And of course I'm looking forward to Halloween!
---
JoAnna Mendl Shaw (Artistic Director, The Equus Projects):
The Equus Projects will return to Pullman, Chicago for on-going community based teaching and creation work. We will be bringing movement explorations into Poe and Pullman Elementary schools followed by Field Trips with the 6th graders to a nearby horse farm where the horses will become the teachers. Our equine-based lessons will focus on Physical Listening and compassionate leadership. The Equus Projects has just received a grant from the Oppenheimer Foundation to continue its work in the Pullman elementary schools. The Equus Projects' ongoing Pullman Project is a partnership with the Pullman National Monument and Pullman Arts. 
This short film captures JoAnna Mendl Shaw, Theater deviser, Sarah Rose Graber and Be The Grover performer Kevin Brown in action at Pullman Elementary last May.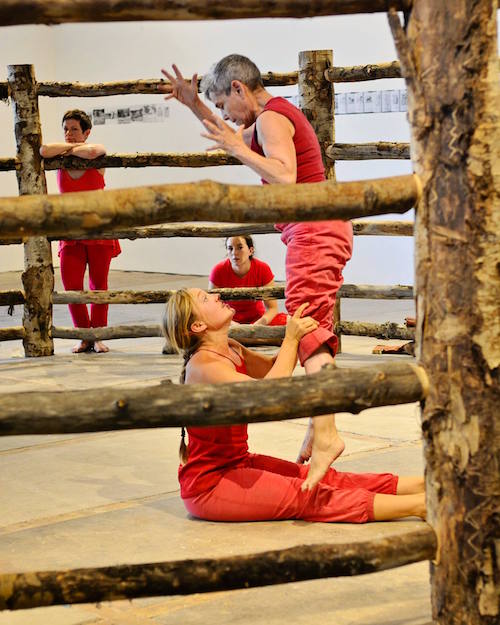 The Equus Projects. Photo courtesy of JoAnna Mendl Shaw.
The company will also be preparing for the Sedona Artist Colony for 2017. The Equus Projects has been invited to create and present a movement installation for the opening of the 2017 Sedona Artist Colony in Sedona, AZ. The projects will reimagine The Breaking Ring, Round Pen Duets that premiered in June at the Santa Fe Center for Contemporary Art. The Sedona version  will be made in collaboration with the M12 Collective, creators of the Santa Fe Breaking Ring Installation. The Sedona Breaking Ring project will be created with and for Sedona movers, joined by Equus dancers. 
---
Elizabeth Streb (Streb Extreme Action Company):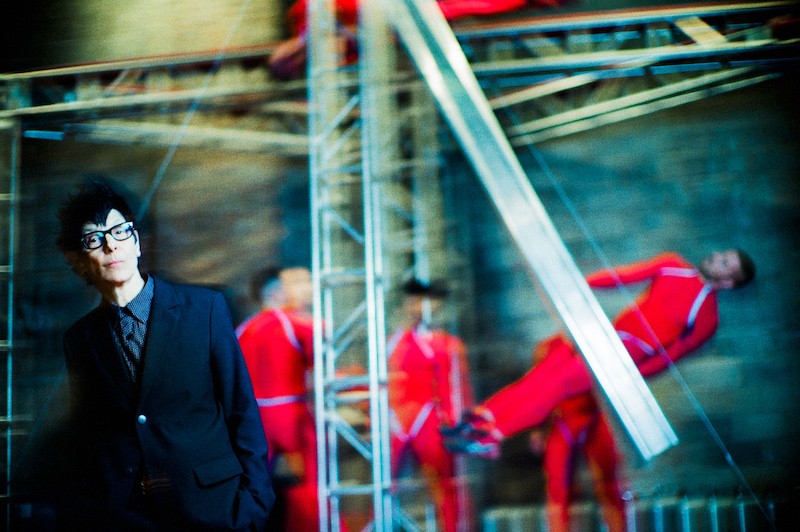 Elizabeth and the STREB Extreme Action Company. Photo credit: ioulex
Everything excites me! This fall, I'm most excited to be involved in the amazing Fall For Dance again!