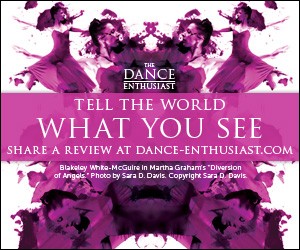 Related Features
DAY IN THE LIFE OF DANCE : Cooking & Choreography Cross Paths In New Online Cookbook by Red Shell Mgmt
Kitchen Choreography Features Recipes From Dance Industry Professionals
It is November 2020 and your mind is restless. Normally pleasurable pursuits, such as sitting quietly with a book in your lap, painting or knitting, seem dreary after months of being cooped up at home. Needless to say, the peak of the pandemic has nearly done everyone in. Even the ping of your inbox barely incentivizes an upwards glance — such is everyone's aversion towards screens at this point — but this new email has a slightly curious air about it: 
"How Is Your Kitchen Choreography?" reads the subject line. 
Interest finally piqued, you click on said email to read a delicious proposal...
---
It is circa 1992, just shy of three decades ago.
In a dining room worthy of an Architectural Digest centrefold are dance greats Merce Cunningham and Bessie Schönberg. The latter has the exquisite pleasure of supping at the home of the former. Oh, to be a fly on the wall during their dinner conversation!
The very next day, Schönberg lavishes praise upon Cunningham's cooking while in conversation with fellow dance enthusiast Edward Schoelwer, who wonders aloud if there is a connection between cooking and choreography. One imagines Schönberg practically tut-tutting before uttering, "Of course. And it is easy to explain. Both are expressions of creativity."
Schoelwer's own discovery of Tanaquil Le Clercq's The Ballet Cookbook further fans the flames of passion for Kitchen Choreography, his as yet unborn pet project.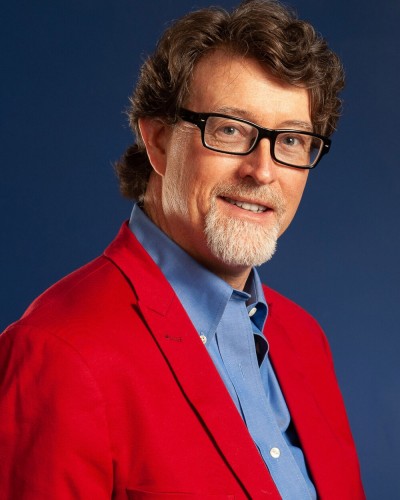 Edward Schoelwer, President of Red Shell Mgmt. Photo courtesy of Red Shell Mgmt.
Who is Edward Schoelwer?
Destined to be in management and marketing (as evidenced by his ability to rouse enthusiasm for anything, i.e. an online cookbook), Edward Schoelwer has worn many hats in the past three and a half decades, from General Manager of Dance Theatre of Harlem to President of Red Shell Mgmt, which currently represents Limón Dance Company, New York Theatre Ballet, Collage Dance Collective and Rhapsody in Black, but it is his most recent role — that of recipe curator and editor — which brings us here today.
"Finding pleasure in life and community are the intended outcomes (of Kitchen Choreography)," says Schoelwer.  "Anyone in the dance world is invited to submit a recipe: student dancers, professional artists,  teachers, administrators, even stagehands and ticket sellers.  We are all part of the same curious community.
This first set of recipes came about from me asking around, but submissions can be made through the Red Shell Mgmt website (see footnote at end of article). Now that a sizable number of recipes have been collected, Red Shell Management is proud to announce that Kitchen Choreography is live and available to the public to use, share, and add on to."
The recipes on Red Shell Mgmt's Kithen Choreography are as diverse as the dance personalities themselves.

What's available on Kitchen Choreography?
If you, like many others, sought solace at your stove during lockdown, expand upon that new or renewed love of cooking via Kitchen Choreography. The website's clean interface and cleverly conceptualized 'recipe cards' allow the reader to discern the following in a single glance: what a dish is called, how it should look like, who submitted it, and her/his/their company (if any).
The 55 recipes (at time of print) neatly fit into six categories — appetizers, soups and stews, mains, desserts, vegetarian options and cocktails — and are as diverse as the dance personalities themselves. Aspects of Kitchen Choreography that gladden my heart include:
seeing my culture represented by way of Nai-Ni Chen Three Cup Chicken, a timeless Chinese recipe I'd grown up with;
the trove of family heirlooms, including Dante Puleio's recipe for his grandmother's chicken soup with meatballs, Deborah Jowitt's dad's take on meatloaf, and Papa's Black Beans courtesy of Eduardo Vilaro; 
and, as someone who tries to cut back on meat whenever possible, the wealth of vegetarian recipes, including something humorously called a 'Train Wreck' by Ivan Sygoda, Founding Director of Pentacle.
The way Schoelwer sees it, cost efficiency is the glue that binds the recipes together. "Dancers — they never have much money for eating out," he sympathizes. "You'll notice that most (but not all) of the recipes are low in calories, high in nutrition, and make us of inexpensive ingredients. In other words, very practical recipes to have in your back pocket."
Chicken Vermouth, prepared following George Balanchine's recipe. Photo by Sammi Sowerby
How fares Balanchine's Chicken Vermouth?
Of all the recipes on Kitchen Choreography, this one caught my eye; it makes me hark back to one of my favorite interviews for The Dance Enthusiast, in which food scholar (an enviable field of study, if any) Meryl Rosofsky sheds light on Balanchine's 'culinary biography.' Moreover, many have vouched for it, from original submitter Walter Raines, a founding member of the Dance Theatre of Harlem, to Schoelwer, who happily pronounces it one of the first recipes posted on to Kitchen Choreography.
Be prepared to use an indecent amount of butter (enough to make a chef bashful) and buy (or beg or borrow from a neighbor, as I did) some dry vermouth ahead of time. Rosemary is called for, although the recipe doesn't state whether the herb ought to be fresh or ground; judging by the measurements, however, I took 'tsp' to mean the latter, but bought a few fresh sprigs of rosemary anyway for the art of plating.
Save for using light sour cream instead of regular, I followed the recipe to a T, and still found it utterly decadent. This is a dish that conjures visions of cold wintry nights and is served to friends after an evening at the theatre where, what else but Jewels had been staged. You should detect the perfume of vermouth and the tang of sour cream above all else, and the plump chicken breasts should be moist but not undercooked. What did I do with the little bit of extra vermouth? Why, make a shot out of it, of course. Never underestimate the difference a small aperitif can do for your dinner. I'd cooked this dish at end of an especially stressful day, and if this isn't comfort food, I don't know what is.
With regards to the intersection of food and dance, Schoelwer says it better than I ever could: "Two things most humans have in common: our bodies move and we must be fed. Let's dance and let's eat well!"
---
The Dance Enthusiast's DAY IN THE LIFE covers the stories behind dance/performance and creates conversation. For more behind-the-scenes stories from NYC and beyond, click here.
---
The Dance Enthusiast - News, Reviews, Interviews and an Open Invitation for YOU to join the Dance Conversation.