"For truth to tell, dancing in all its forms cannot be excluded from the curriculum of all noble education: dancing with the feet, with ideas, with words, and, need I add that one must also be able to dance with pen- that one must learn how to write." Friedrich Nietzsche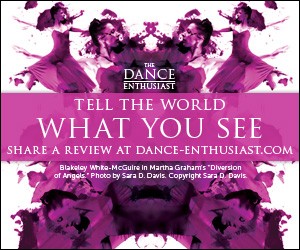 Advertise With Us
Make an impression - place an ad on The Dance Enthusiast. Learn more.
Contribute
Your support helps us cover dance in New York City and beyond! Donate now.
Back to School and the Homework Assignment is THE DANCE JOURNALISM OF THE FUTURE
Kate Weare Company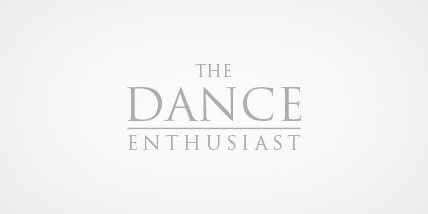 Impressions on Martha Graham Opening Night - Jessy Smith
Summer In The City - Ailey Day - August 9, 2008 - A City On Dance
POSTCARDS - Briana Blasko's India - The Dance of Life
Winners of the New York Dance And Performance Awards-The Bessies
Dance Up Close to the Limón Dance Company
Katie Clancy Takes Class and Writes About It
Impressions of: Austin McCormick's Company XIV in "Nutcracker Rouge"
IMPRESSIONS OF: Marina Abramović
Postcards from Julie Lemberger
RIEDEL DANCE THEATER - A JOURNEY OF REDEMEPTION JOYCE SOHO PERFORMANCES
Five Rules for "Going Gallery"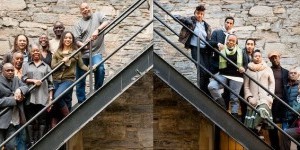 Parallels 2012 and Twenty-Three Things I Learned Last Week About Ishmael Houston-Jones.