Who We Are
The Dance Enthusiast Content Management and Editorial Team
---
Christine Jowers/Follow @cmmjowers on Instagram
Christine Jowers (she, her, hers) is the Founder and Editor-in-Chief of The Dance Enthusiast, an independent,  non-profit arts journalism site, one of the projects of the Moving Arts Projects non-profit foundation.  For 15 years, she's covered the NYC dance scene as a  writer,  videographer, and speaker, developing creative formats on The Dance Enthusiast platform through which to share dance stories with diverse, global audiences.  
Read More
---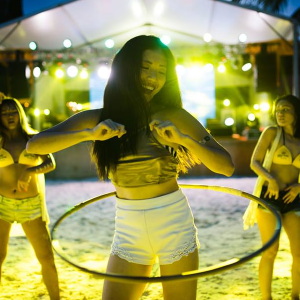 Sammi Sowerby / Follow @sammi.in.shanghai on Instagram
Sammi Sowerby is the Social Media Manager and a Senior Editor for The Dance Enthusiast
Read More
---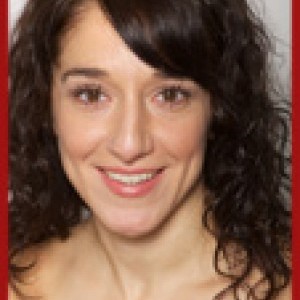 Cecly Placenti
Cecly Placenti, a senior contributor to The Dance Enthusiast,is a dancer, choreographer, writer, and producer. She received her MA in Dance Education from NYU and her BFA in Dance from Montclair State University. She is Artistic Director of Six Degrees Dance and currently performs with Chris Ferris and Dancers and Catherine Gallant Dances. Her dance criticisms have been published in The Dance Enthusiast and Critical Dance. Cecly is the Dance Teacher at Bronx Preparatory Charter High School in Bronx, New York. Read more about Cecly at The Dance Enthusiast's Behind the Byline.   
Read More
---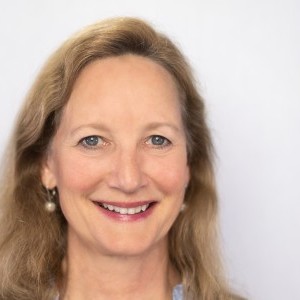 Catherine Tharin
Catherine Tharin was most recently, for 15 years, the Dance and Performance Curator at 92Y. Concurrently, she was senior adjunct professor of dance at Iona College for 20 years. Pre-pandemic, 2019-20, her dances were performed in Korea and Mexico and at WET, among other NYC venues. She danced with the Erick Hawkins Dance Company and continues to teach the Hawkins technique, repertory and philosophy nationally and internationally. She contributes dance articles to the online newsletter, Side of Culture and The Dance Enthusiast.
Read More
---
Moving Visions 2023
---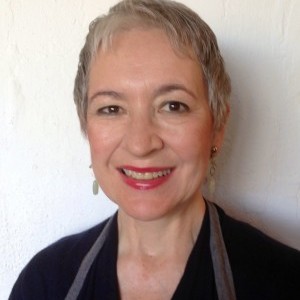 Celia Ipiotis
CELIA IPIOTIS (she, her) is the creator, producer and moderator of the nationally recognized education series
EYE ON DANCE (EOD) videos. Singled out for her expertise, Ms. Ipiotis lectured and served on college faculties including Hunter College, Rutgers University,Harvard Summer Dance Program, Wright State University, OSU, Antioch College, NYU, Marymount Manhattan, Aegina Arts Center. She has sat on local, state and national performing arts selection panels;  advised, WNET's Dance In America, and led arts forums at major arts institutions like BAM, Lincoln Center, and Harlem Stage.
Read More
---
Yvonne H. Chow
Yvonne Huatin Chow (she/her/hers) is a 1st generation, Chinese American, queer woman from the Bay Area, CA (Ohlone Land). After high school, she moved to the birthplace of Hip-Hop, New York City (Lenape Land), to immerse herself in the culture and dance…
Read More
---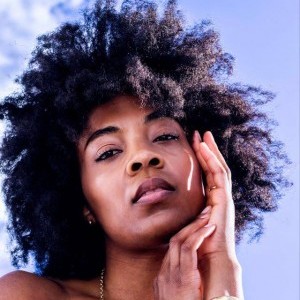 Porshia A. Derival
Porshia A. Derival (she/her/hers) is a first-generation Caribbean American who was born in Brooklyn, New York City.  She started her professional dance career while still a young child, and because of the tremendous potential that her dance teacher saw…
Read More
---
New Contributor 2022-2023 Season
---
Sarah Cecilia Bukowski
she/her/hers Sarah Cecilia Bukowski is a dancer, writer, and community activist based in New York City. he began her career in New York and spent over a decade as a freelance artist in the San Francisco Bay Area, performing with Amy Seiwert's Imagery, the Merce Cunningham Trust, HMD/The Bridge Project, Robert Moses KIN, Oregon Ballet Theatre, San Francisco Opera, Oakland Ballet, and Dance Theatre of Harlem.
Read More
---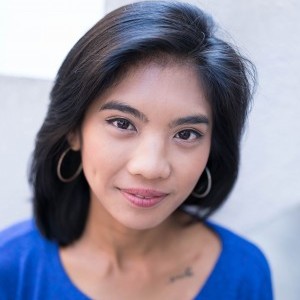 Veronica Jiao
Born on the unceded native land of the Kusso (Charleston, SC), Veronica Jiao (she/her/hers) is a Filipino-American dance creative, educator, and administrator. As the grandchild of immigrants, she is engaged in the work of ending white supremacist structures in the arts and our bodies, by archiving the Asian-American experience.
Read More
---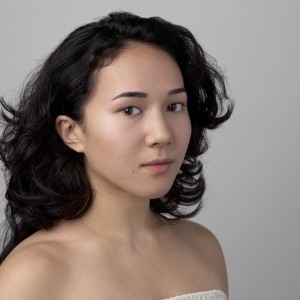 Nicole Leung
Nicole Leung ( she, her, hers) Writing is one of many ways Nicole Leung chooses to express herself. She received her BFA in Dance from The Juilliard School where her writing was frequently featured in the Juilliard Journal.  
Read More
---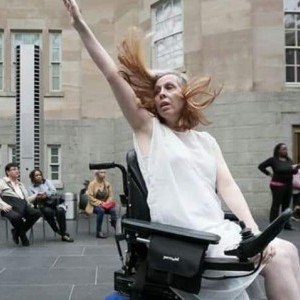 Amy Meisner
Amy Meisner (aka Meisner-Threet) was born & raised in NYC. She  started dancing at three years old and studying  ballet by age four in both Brooklyn and Queens. She  attended The New York High School of Performing Arts graduating in 1977.After highschool she received a scholarship to The Alvin Ailey American Dance Center, attended NYU Tisch School of the Arts briefly, and was invited to join The Alvin Ailey American Dance Center Workshop where she was part of Mr. Ailey's inaugural cast of "MEMORIA".
Read More
---
Charly Santagado
Charly Santagado is a dancer, choreographer, writer, and curator. Originally from Florida and based in the NJ/NY area, she graduated with highest honors from Rutgers University in 2017 with a major in philosophy and minors in dance, music, and creative writing.
Read More
---
Miranda Stuck
she/ her/ hers Miranda Stuck is a professional dancer from Seattle, Washington and currently resides in New York City. Prior to graduating from the Ailey/Fordham Bachelor of Fine Arts program, Miranda trained classically at Pacific Northwest Ballet School. After earning her undergraduate degree, Miranda completed her Master of Arts in Multi-Platform Journalism within Fordham University's Public Media Master of Arts Program. While continuing professional dance, Miranda aspires to have a career in journalism.
Read More
---
Senior Contributors
---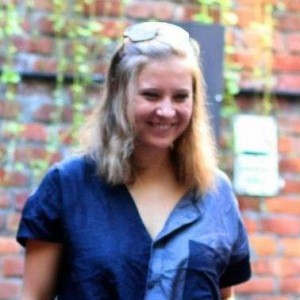 Theo Boguszewski
Theo Boguszewski is a senior contributor to The Dance Enthusiast and a native of Berkeley, CA. She graduated from the Conservatory of Dance at SUNY Purchase with a BFA in Dance, a concentration in choreography, and a minor in art history. 
Read More
---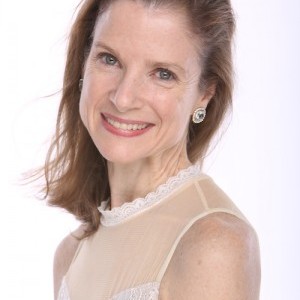 Nicole Dekle Collins
Nicole Dekle Collins is a senior contributor to The Dance Enthusiast and was an editor at Dance Magazine for six years and has written about dance for many publications, including The Village Voice, Pointe Magazine, and Le Soir in Brussels. Nicole is currently an editor at The Wall Street Journal. She danced in the Savannah Ballet under the direction of Karena Brock and now studies with Noriko Hara in New York.
Read More
---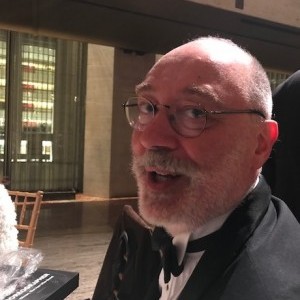 Robert Johnson
Robert Johnson is a dance critic and a journalist with more than 30 years of experience covering the American dance scene for daily newspapers, trade magazines, e-magazines, books, and scholarly journals. He has taught and lectured internationally on dance history and criticism. He trained in ballet with Nina Youshkevitch, and holds a master's degree in Performance Studies from New York University. Currently he is a regular contributor to The Dance Enthusiast and NJArts.net.
Read More
---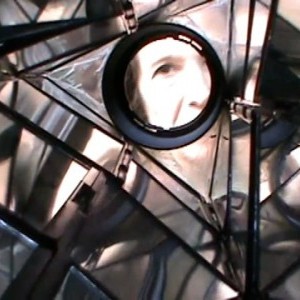 Ann Moradian
Ann Moradian is a contributor to The Dance Enthusiast, and is a movement artist who began her career dancing for a number of small companies, including Anna Sokolow's Players' Project and the Manuel Alum Dance Company in NYC.
Read More
---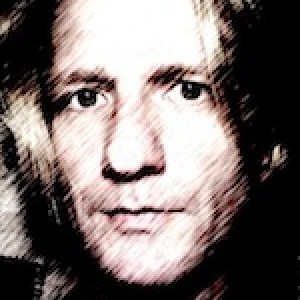 Henning Rübsam
Henning Rübsam is a senior contributor to The Dance Enthusiast and also the artistic director and choreographer of NYC based SENSEDANCE. For more information, please visit sensedance.org.
Read More
---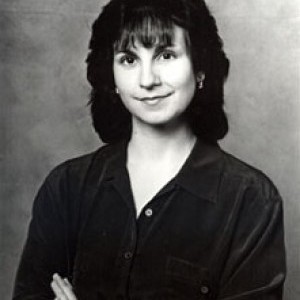 Lisa Jo Sagolla
LISA JO SAGOLLA is the author of The Girl Who Fell Down: A Biography of Joan McCracken and Rock 'n' Roll Dances of the 1950s.  A choreographer, critic, and historian, she has written for BACK STAGE, AMERICAN THEATRE, FILM JOURNAL INTERNATIONAL, and numerous other popular publications, encyclopedias, and scholarly journals.  An adjunct professor at Columbia University and Rutgers, she is currently researching a book on the influence of Pennsylvania's Bucks County on America's musical theatre.  
Read More
---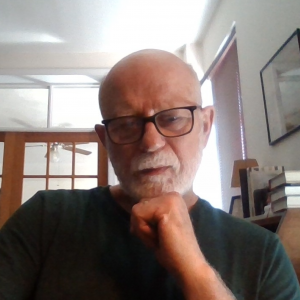 Tom Phillips
Tom Phillips (he, him, his) is a New York writer, journalist, and critic.  
Read More
---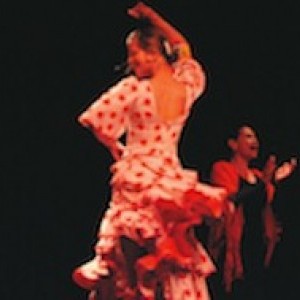 Deirdre Towers/Follow @deirdre.towers on Instagram
Deirdre Towers is a senior contributor to The Dance Enthusiast and has written for over 13 publications including Dance Magazine, where she was a staff writer for five years.
Read More
---
Moving Visions Initiative Editor 2021
---
Francesca Harper
Francesca Harper is one of the  inaugural guest editors of The Dance Enthusiast's Moving Visions Initiative. Harper, acclaimed for her work as a ballerina, concert modern dancer, triple-threat Broadway performer, recording artist,  choreographer and playwright, defies genres as she deconstructs classic forms and melds them with cutting-edge music, text, film, and video.
Read More
---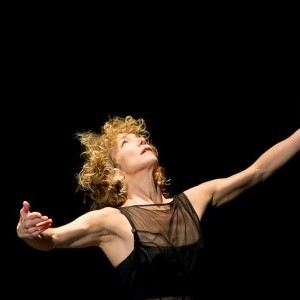 Heidi Latsky
Heidi Latsky is one of the  inaugural guest editors of The Dance Enthusiast's Moving Visions Initiative. Latsky, famous for her glorious dancing with the Bill T. Jones/Arnie Zane Company and an influential leader in the physically integrated dance field, has with her own creations "disrupted space, dismantled normal, and redefined beauty and virtuosity" for over 20 years.
Read More
---
Guest Contributors
---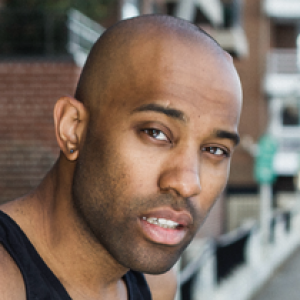 Thomas Ford
Thomas Ford (he/him) is a New York City-based dance artist and writer. He is the founding director of companyONE, a pre-professional training program—where students have been accepted to BFA dance programs at Fordham/Ailey, Marymount Manhattan College, New York University, SUNY/Purchase and PACE University, and summer programs at American Ballet Theatre and the Rock School—and year-round faculty at the Joffrey Ballet School (NY).
Read More
---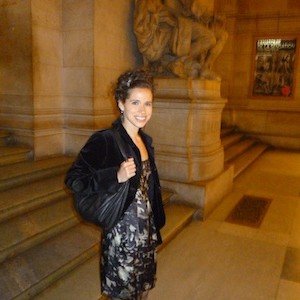 Stacey Menchel Kussell
Stacey Menchel Kussell is a contributor to The Dance Enthusiast. In addition to writing on dance, Stacey writes about Jewish history and international affairs.
Read More
---
Toussaint Jeanlouis/ Follow Toussaint on Instagram:@creatous
 Toussaint Jeanlouis ( he, him, they)  is an actor, director, musician, dancer, writer, teacher, and personal trainer. Originally from Houston, Texas, he attended Arizona State University, earning a Bachelor of Arts in Theater with a Concentration in Acting and continued to California Institute of the Arts, earning a Master of Fine Arts in Acting. He currently lives in New York City, where his last performance in 'Hot Wing King' was at the Signature Theatre.
 Follow @the_toussaint and on IG: @creatous

 
Read More
---
Nicole Loeffler-Gladstone
Nicole Loeffler-Gladstone is a contributor to The Dance Enthusiast and is an editor, writer and dance artist based in NYC. 
Read More
---
Natalie Axton
Natalie Axton is a writer in New York. She is the editorial director for Critical Read, a digital library of explanatory commentaries on important works of the fine arts.
Read More
---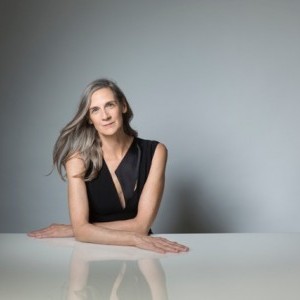 Peggy Baker
Peggy Baker has been a vivid presence in contemporary dance for four decades, performing internationally in the work of Lar Lubovitch, Mark Morris (with Mikhail Baryshnikov's White Oak Dance Project), Doug Varone, Tere O'Connor, Molissa Fenley, and Charles Moulton (NY); Fortier Danse-Creation (Montreal); Dancemakers and Toronto Dance Theatre. She established Peggy Baker Dance Projects in 1990, and for the first 20 years she dedicated herself to solo performance, winning rapturous praise for the eloquence and depth of her dancing. Among her many honours are The Order of Canada, the Carsen Prize, the Premiere's Award, the Governor General's Award, Honorary Doctorates from York and the University of Calgary, and 5 Doras. She is Artist-in-Residence at Canada's National Ballet School and a 2017 fellow of the Bogliasco Foundation in Liguria, Italy.  
Read More
---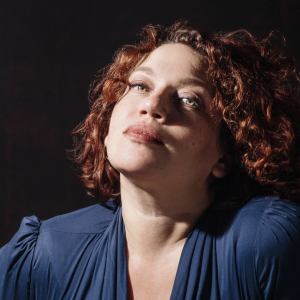 Alexandra Beller
Alexandra Beller is Artistic Director of Alexandra Beller/Dances, which is currently celebrating its fifteenth anniversary. As a member of the Bill T. Jones/Arnie Zane Dance Company from 1995-2001, she performed in over 50 countries and throughout the…
Read More
---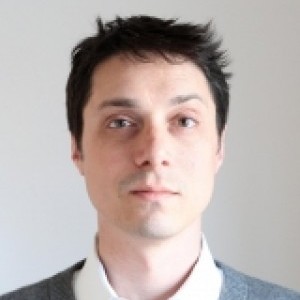 Robert Bettmann
Robert Bettmann is an artist and arts writer/editor based in Washington, D.C. He currently directs an Arts Writing Fellowship program for the non-profit Day Eight. His book "Somatic Ecology" was published in 2009, and he is editor of the arts anthology "Bourgeon: Fifty Artists Write About Their Work." Robert used to perform modern dance and ballet, having trained on scholarship at the Washington Ballet and Alvin Ailey schools. He has been Board Chair of the all-volunteer DC Advocates for the Arts since 2009. Established in 2001, the DC Advocates for the Arts support the development of public policy for a creative, healthy, sustainable, and economically viable District of Columbia through research, participation in public policy/arts policy discussions, and provision of informational resources for stakeholders and policy-makers.
Read More
---
Pia Catton
Pia Catton has written about dance for the New York Times, Wall Street Journal and New York Sun. 
Read More
---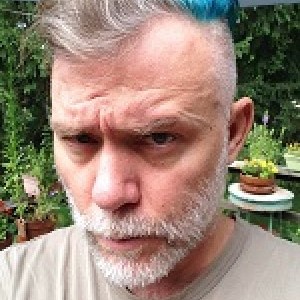 Chris Dohse
Chris Dohse has written about dance and the arts for 20 years.
Read More
---
Jennifer Edwards
Jennifer Edwards, jened.com, is a multifaceted creative - a storyteller, facilitator and strategist - focused on the 'how' of systemic change. She speaks, teaches, and consults for creative ventures, incubators, universities and organizations. Jennifer is also an award-winning spoken word artist and choreographer, these skills inform all of her work. Ongoing projects include  I FEEL SAFE WHEN, currently in residence at The Georgia Institute of Technology and an essay series on Dance and Society for The Jacob's Pillow Dance Interactive launching in fall 2018.
Read More
---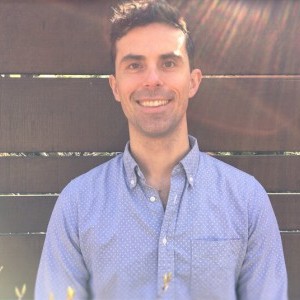 Jeremy Finch
Jeremy Finch enjoys creative problem-solving and multimedia storytelling.
Read More
---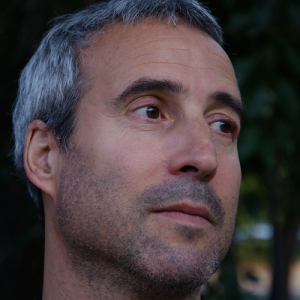 Daniel Gesmer
Daniel Gesmer is the founder and owner of Seismic Skate Systems, a prominent brand manufacturer of high-end longboard skateboard products. He also writes about the movement arts for publications far and wide.
Read More
---
Kelly Hargraves
Kelly Hargraves is a choreographer from Canada who lives in Los Angeles.
Read More
---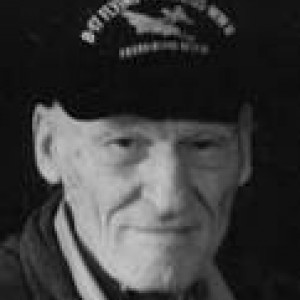 Stuart Hodes
Stuart Hodes is an American dancer, choreographer, dance teacher, dance administrator and author. He was Martha Graham's partner, danced on Broadway, in TV, film, in recitals, and with his own troupe. His choreography has appeared on the Boston Ballet, Dallas Ballet, Harkness Ballet, Joffrey Ballet, San Francisco Ballet and other troupes. He taught at the Martha Graham School, Neighborhood Playhouse, NYC High School of Performing Arts, headed dance at NYU School of the Arts and Borough of Manhattan Community College. He was Dance Associate for the NY State Council on the Arts, dance panelist for the National Endowment for the Arts, president of the National Association of Schools of Dance, and a member of the First American Dance Study Team to China in 1980, returning in 1992 to teach the Guangzhou modern dance troupe. He is a former contributor to The Dance Enthusiast.   
Read More
---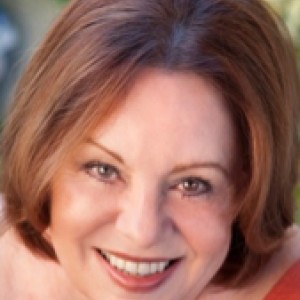 Merilyn Jackson
Merilyn Jackson, a dance critic for the Philadelphia Inquirer, Pointe and Dance Magazine, also writes about food and Eastern European literature. 
Read More
---
Sinru Ku
Sinru Ku is a photographer.
Read More
---
Anabella Lenzu
Originally from Argentina, Anabella Lenzu is a dancer, choreographer, writer and teacher with over 30 years experience working in Argentina, Chile, Italy, London and the USA. 
Read More
---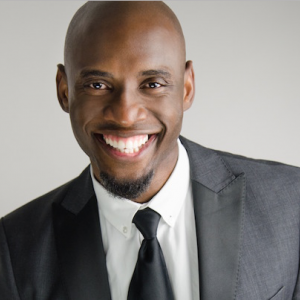 Gregory King/Follow @Daansir on Twitter
Gregory serves as Visiting Professor of Dance and a Consortium on Faculty Diversity Fellow at Swarthmore College where he teaches Modern and Laban Movement Analysis.
Read More
---
Lloyd Mayor
Lloyda Mayor is a soloist in the Martha Graham Dance Company.
Read More
---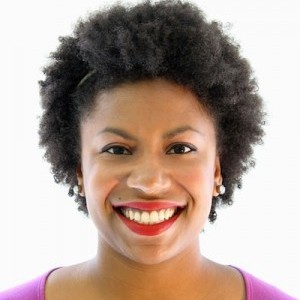 Sydnie Mosley/Follow @sydmosley on Twitter
Sydnie L. Mosley is a Harlem-based dancer, choreographer, educator and advocate for the field. She believes in creative work that is artistically sound and socially aware. 
Read More
---
Nataliya Ogle
Nataliya Ogle is the founder of Style Tomes, a fashion and beauty website centered around positive self-empowerment and self-acceptance.
Read More
---
Susan Osberg
Susan Osberg is a choreographer, writer, and healer.
Read More
---
Ali Rosa-Salas
Ali Rosa-Salas is a curator and producer from Brooklyn, NY.
Read More
---
Robert Streicher
Robert Streicher came out of the vital New York Dance scene in the 70's and 80's, Mr. Streicher took his place as a seminal dance figure, turning to paint in the later 90's, and has proceeded experimentally with his postmodern hybrid canvases with the same authentic voice, which had marked his innovative choreography.
Read More
---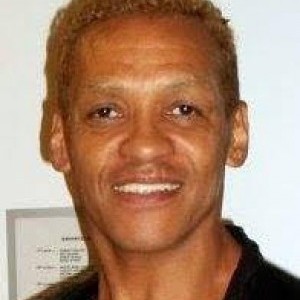 Walter Rutledge
Walter Rutledge teamed up with the model and actor Adewale Adekanbi to create the popular online entertainment publication Out and About NYC Magazine. Rutledge is presently Out and About's Editor-in-Chief. 
Read More
---
Blakeley White-McGuire
Blakeley White-McGuire is a New York-based dance performer, choreographer, and teacher and holds an MFA in Interdisciplinary Arts from Goddard College. Critically acclaimed as a principal dancer with the Martha Graham Dance Company (2002–2016, 2017) she has embodied the most iconic roles of 20th-century Modern dance to international critical acclaim.
Read More
---
Past Contributors
---
Mindy Aloff
Mindy Aloff's writing on dance, literature, film, and other cultural subjects has appeared in The New York Times, The New Yorker, and many other periodicals throughout the U.S. and abroad.
Read More
---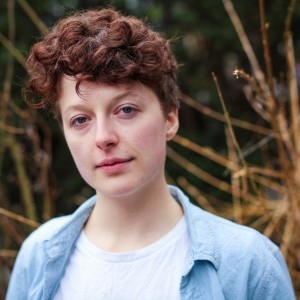 Dot Armstrong
Dot Armstrong is a freelance dance artist/writer and a founding member of Futile Gestures, a movement collective formed in 2018.
Read More
---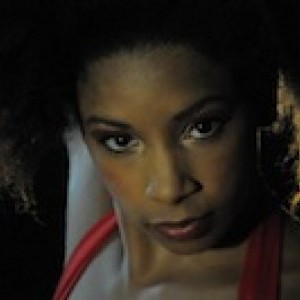 A. Nia Austin-Edwards (ANAE)/Follow @KwanzaaKid on Twitter
A. Nia Austin-Edwards (ANAE) an editor and contributor to The Dance Enthusiast,  is the Founder of PURPOSE Productions -- a company that supports artists and activists in the manifestation of PURPOSE-full work that seeks to unify and develop our world community.
Read More
---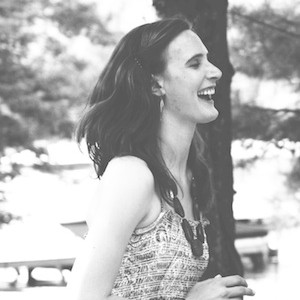 Brittany Beyer
Brittany Beyer, a project consultant, cheerleader, and contributor to The Dance Enthusiast, is a dancer, administrator and arts advocate originally from Illinois, having lived here in New York for over a decade. She has received two degrees from NYU/Tisch School of the Arts.
Read More
---
Briana Blasko
Briana Blasko is a San Francisco born portrait photographer who shares her time between India and California. Prior to 2008, she lived in New York for twelve years and photographed contemporary dance for the New York Times. For the past thirteen years, she has been quietly crisscrossing the Indian subcontinent to document the country's rich traditions of textiles and dance and the enchanting play between the two. Her work has culminated in the production of a series of photographic books, including Dance of the Weave and Within Without: The Path of the Yogi.
Read More
---
Erin Bomboy
A native of Richmond, Virginia, Erin Bomboy is a Senior Contributor to The Dance Enthusiast. She lives in New York City with her husband and daughter where she works as a writer, editor, administrator, and teacher in the dance field.
Read More
---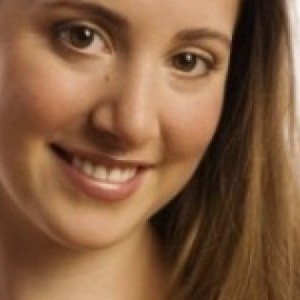 Katie Clancy
Katie Clancy was one of The Dance Enthusiast's first writers. 
Read More
---
Diana Dunbar/Follow @DianaDunbar6
Diana Dunbar was a founding member of Miami's first modern dance company, Fusion Dance Company, has toured with Boston Flamenco ballet and has contributed to the London-based The Wonderful World of Dance. 
Read More
---
Clifford Eberly/Follow @CliffEber on Twitter
Clifford Eberly is a visual artist and writer based in Los Angeles.  
Read More
---
Elizabeth England
Elizabeth England is a former contributor to The Dance Enthusiast. 
Read More
---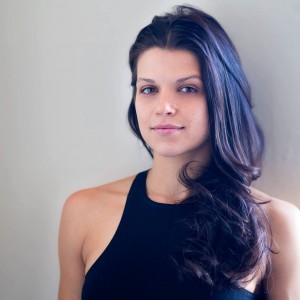 Emeri Fetzer
Emeri Fetzer is a Utah native turned New York- based performer and dance media enthusiast. Emeri graduated in Dance and English from Goucher College in Baltimore. 
Read More
---
Liz Gorgas
Liz Gorgas is a former contributor to The Dance Enthusiast. 
Read More
---
Lauren Grant
Lauren Grant, honored with a New York Dance and Performance "Bessie" award for her career with the Mark Morris Dance Group, she has danced with MMDG since 1996, appearing in nearly 70 of Morris' works. In addition to staging Morris' repertory on his company and at universities, Grant teaches ballet and modern technique for numerous professional dance companies and schools around the globe and is an adjunct faculty member at Montclair State University.
Read More
---
Melanie Greene/Follow @MethodsDance on Twitter
Melanie Greene is a dance artist taking on the world through a curious lens. She is no stranger to swirling along the edges of the impossible and swimming among the sea of the minority. 
Read More
---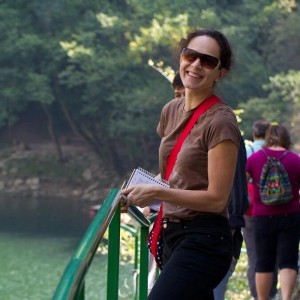 Veronica Hackethal
Veronica Hackethal is a writer based in New York City. She is the author of "The Complete Idiot's Guide to Medical Terminology." Veronica graduated from Harvard University (AB Anthropology), Oxford University (MSc Anthropology), and Columbia College of Physicians and Surgeons (MD). She is a former contributor to The Dance Enthusiast. Learn more about Veronica here.
Read More
---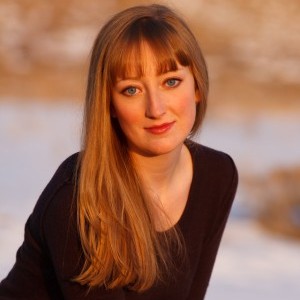 Garnet Henderson/Follow @garnethenderson on Twitter
Garnet Henderson former editor and contributor to The Dance Enthusiast, is originally from Jackson Hole, Wyoming. She moved to New York City to study at Columbia University.
Read More
---
Nadia Khayrallah
Nadia Khayrallah is a dancer, choreographer, filmmaker, and writer.  Since graduating from Columbia University with a B.A. in Dance and Psychology, she has performed with Gotham Dance Theater, Trainor Dance, the Woolgatherers Theater Group, SHIFT Dance Collective, the Cunningham Trust, and the musical artist Roxiny. 
Read More
---
Hannah Krafcik
Hannah Krafcik (they) is a dancer, writer, and early childhood care worker residing on the traditional lands of Multnomah, Wasco, Cowlitz, Kathlamet, Clackamas, Bands of Chinook, Tualatin, Kalapuya, Molalla and many other tribes, which is presently known as Portland, Oregon.
Read More
---
Jean Lenihan/Follow @jeanlenihan on Twitter
Jean Lenihan, is a Los Angeles-based writer and editor. Her blog, freshpencil, appears on ArtsJournal.com.
Read More
---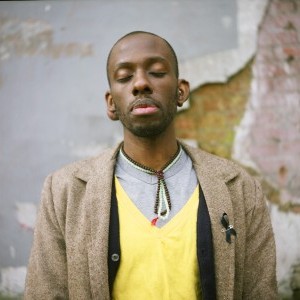 Raja Kelly
Raja Kelly is a 2009 DancerWEB Scholar, performer and image-maker. Currently, Kelly lives between NY, NY and Seattle, WA.
Read More
---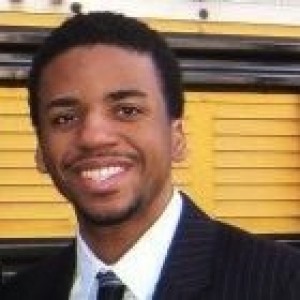 Roger Lee
Roger Lee has also been published by Dance Magazine, Dance Magazine College Guide, Dance Studio Life Magazine, The Dance Journal, Dance Advantage, Broad Street Review, and Examiner.com.
Read More
---
Trina Mannino/Follow @Trinamannino on Twitter
Trina Mannino, former senior contributor to The Dance Enthusiast, was for many years  the organization's administrator. Her writing has appeared in Atlas Obscura, The Brooklyn Rail, Dance Europe Magazine, and Vice.
Read More
---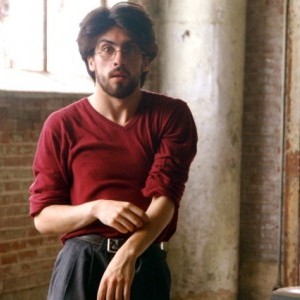 Jonathan Matthews/Follow @jooanfen on Twitter
Jonathan Matthews . A relatively new voice, he currently writes on dance, theatre, opera, concert music and performance art for Celia Ipiotis at Eye on Dance and the Arts and is a contributing book reviewer for the Journal of Dance Education.
Read More
---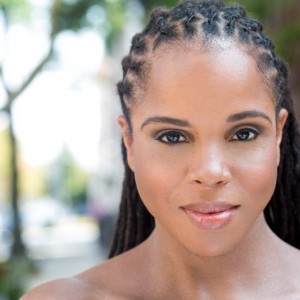 Maxine Montilus
Maxine Montilus is a native of Brooklyn, New York and a first-generation American born woman, as her family hails from Haiti. She has had a long career in arts education, and has coordinated programs for healthcare facilities, public schools and individual nonprofit arts organizations. A former contributor to The Dance Enthusiast she also continues to write as a guest.
Read More
---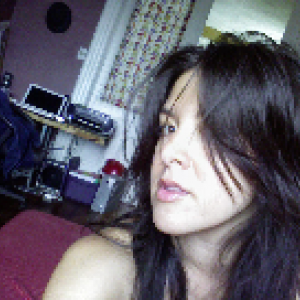 Cory Nakasue
Cory Nakasue is a former contributor and now guest writer to The Dance Enthusiast. She has spent over 10 years dancing professionally in Los Angeles and London, England, and choreographs for film, video, and live arts events and installations.
Read More
---
Naomi Orwin/Follow @Nomi99 on Twitter
Naomi Orwin ,was a contributor to The Dance Enthusiast and wrote about the arts in Philadelphia. Her articles have appeared in Broad Street Review and Phindie. Her love for dance went back to seeing Maria Tallchief in George Balanchine's The Firebird at the New York City Ballet which left an indelible impression.  Naomi passed away in 2019 after a series of strokes. We miss her.  Read about her in phindie, independent coverage of Philadelphia theater and arts, here.
Read More
---
Juan Michael Porter II
Juan Michael Porter II, is a dancer, writer, and producer whose work has taken him all over the world. 
Read More
---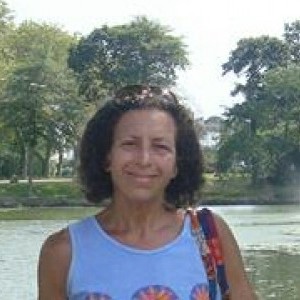 Susan Reiter
Her articles have appeared in The New York Times, Los Angeles Times, Newsday, Playbill and other theater programs, Juilliard Journal, Dance Magazine, Ballet Review and many other dance publications.
Read More
---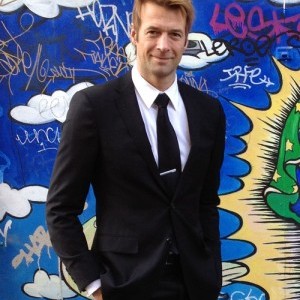 Pascal Rekoert
Pascal Rekoert has taught master classes throughout the US, Italy, Great Britain, the Netherlands, Switzerland, Mexico, Bolivia, and Thailand and has taught side-by-side with Madonna dancer "Slam" in 2003. He has choreographed commercially for companies like BERENIK, Levi's, Dockers, PTT Dutch Royal Communications, L'Oreal Paris, and Dutch celebrity designers Mart Visser and Dick van der Vlies. Since 2000, Rekoert has produced a wide variety of festivals and performance series in New York City: WestFest which featured companies from the UK, Israel, and Canada; The HATCH Presenting Series; The HATCHed Sequel Series; and the dance film series Canned Unicorn at The Rover SoHo. He is a former contributor to The Dance Enthusiast. 
Read More
---
Tara Sheena
Tara Sheena is a dancer and writer living in Brooklyn, NY.
Read More
---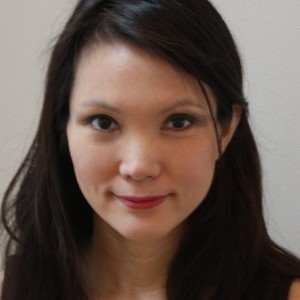 Serena S.Y. Hsu
Serena S.Y. Hsu, contributor to The Dance Enthusiast, is a ZUMA Press wire photojournalist with a background in 3D animation and ballet .Hsu is a long-time resident of Kansas City, but she considers NYC as her second home. Hsu is deeply committed to compassion, humanitarian causes, and peace through photography and the fine arts. Her favorite quotes are:"We cannot all do great things, but we can do small things with great love." St. Mother Teresa of Calcutta and "The best and most beautiful things in the world cannot be seen or even touched. They must be felt with the heart." Helen Keller
 
Read More
---
Jenny Thompson/ Follow @jennyjennyt on Twitter
Jenny Thompson has freelanced as a dance and theater critic since 2008 for EYE ON THE ARTS and, from 2010-2016, for Examiner.com.
Read More
---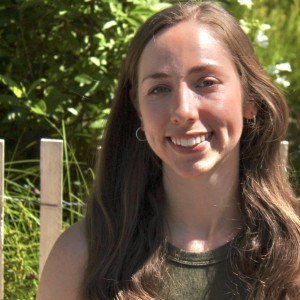 Cecilia Whalen
Cecilia Whalen she/her/hers is a writer and dancer from Charlotte, North Carolina. She is a graduate of the University of North Carolina at Charlotte and holds a bachelor's degree in French.
Read More
---
Dance Enthusiast Interns
---
Sammi Sowerby
Before Sammi Lim became part of the Content Management and Editorial Team she was an Intern with The Dance Enthusiast, through the Pentacle /Cultivating Leadership in Dance Program. To see her picture and read her bio, please visit HERE.
Read More
---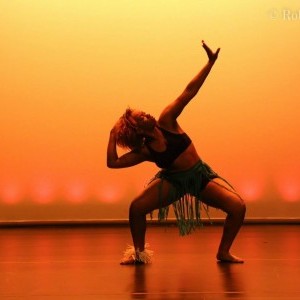 Angela McNeal
Angela McNeal, The Dance Enthusiast's 2014-2015 intern,  is currently pursuing a self-designed dance studies major and through the program, she is participating in the Trinity/La Mama Performing Arts program in New York.
Read More
---
Gianna Mercandetti/Follow @G_Mercandetti on Twitter
Gianna Mercandetti is a former intern and contributor to The Dance Enthusiast. She hails from Sarasota, FL, and graduated with her B.F.A. in Dance from Florida State University in December 2013.
Read More
---
Special Programs
---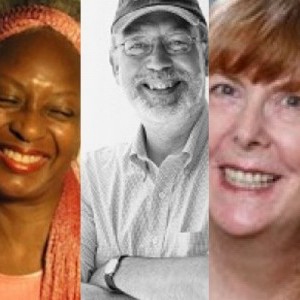 Master Writers in Residence
In 2013 Christine Jowers, Editor in Chief, created a program in which Master Writers shared their pieces on the site in addition to encouraging The Dance Enthusiast's younger writers on their journey towards excellence in dance communication. We were pleased to work with Eva Yaa Asantewaa, Elizabeth Zimmer, and Robert Johnson. Johnson, who worked as Master Writer in the Fall of 2014,  continued on as a Senior Contributor to the Dance Enthusiast. 
Read More
News, Reviews, Interviews and an Open Invitation for YOU to Participate in the Dance Conversation.
Advertise with Us
Make an impression — place an ad on The Dance Enthusiast and receive thousands of eyes on your work every week. Learn more.
Contribute
Your support helps us cover dance in New York City and beyond! Donate now.